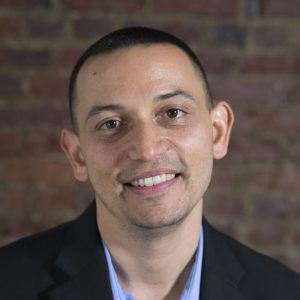 Nationally recognized author and motivational speaker Rev. Adam Russell Taylor will deliver the keynote address for the 2020 Martin Luther King Jr. Birthday Celebration at noon Jan. 17 in the Gilbert-Lambuth Memorial Chapel at Paine College. This annual event is hosted by Augusta University, Paine College and Augusta Technical College.
Taylor is the author of Mobilizing Hope: Faith-Inspired Activism for a Post-Civil Rights Generation and the executive director of the faith-based social activist group Sojourners. He previously led the Faith Initiative at the World Bank Group, worked as the vice president of advocacy at World Vision U.S. and served as the executive director of Global Justice.
Taylor is a graduate of Emory University, Harvard University Kennedy School of Government and Samuel DeWitt Proctor School of Theology. Additionally, he is ordained in the American Baptist Church and serves at Alfred Street Baptist Church in Alexandria, Virginia.
For more information about this event, contact Augusta University's Office of Diversity and Inclusion at 706-721-6890.