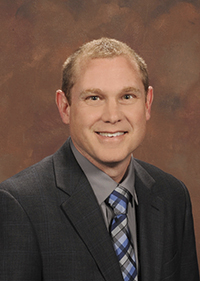 Dr. Jim Burgess, chair of the Department of Medical Laboratory, Imaging and Radiologic Sciences, has been included in the latest edition of Marquis Who's Who.
Founded in 1899 by Albert Nelson Marquis, Marquis Who's Who is a collection of short biographies of notable individuals in a given field or geographical location.
With more than twenty years of experience in the field of chemistry, Burgess oversees three nationally accredited professional programs for clinical laboratory sciences, nuclear medicine technology and radiation therapy. He was selected for inclusion in Who's Who for his work in advancing research and development of personalized patient diagnostics.
Burgess is a member of the Electrochemical Society, serving as chair of the society's Organic & Biological Electrochemistry Division. Burgess is also a member of the American Chemical Society.