Dr. Douglas Taylor has been named director of the Division of Laboratory Animal Services and attending veterinarian at Augusta University.
Taylor will begin his new role in January and will lead the Animal Care and Use program. The program is accredited by AAALAC International and maintains a centralized animal care program across six on-campus and one off-campus animal facilities. Taylor will be responsible for overseeing collaboration between laboratory animal resources and research efforts. He will prioritize the welfare of the animals and the staff while ensuring compliance with applicable rules and regulations. In addition to his role as director, Taylor will also serve as clinical professor in the Department of Physiology.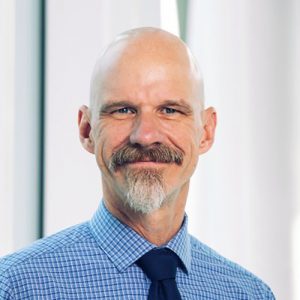 Taylor has nearly 19 years of experience in laboratory animal medicine, and is currently an associate veterinary staff scientist in the Division of Animal Resources and professor in the Department of Pathology and Laboratory Medicine at Emory University. In this role, he oversees quality assurance, biosecurity and diagnostic laboratory programs. He has provided clinical care and currently provides veterinary oversight for animals in Emory's biocontainment areas, including mice, guinea pigs and hamsters. He also provided direction in the design of three new zebrafish housing areas.
He succeeds Dr. Patricia Charlton as director of Laboratory Animal Services.
"While we look forward to Dr. Taylor's arrival, we also want to thank Dr. Patricia Charlton for her dedication, efforts and contributions to the AU Animal Care and Use program while she served as AU's director of Laboratory Animal Services and attending veterinarian," said Dr. Michael P. Diamond, senior vice president for research. "Her compassion, personal involvement and communications with investigators and staff were of great value. She will be missed. During the transition, Dr. Tyler Hockman will serve as AU's interim director of Laboratory Animal Services and attending veterinarian."
Taylor holds a Bachelor of Science degree in biology and chemistry from Central Michigan University, a Doctor of Veterinary Medicine degree from Michigan State University and a Master of Science degree in molecular, cellular and developmental biology from the University of Michigan. He was awarded the Henry and Lois Foster Award for Academic Excellence in Laboratory Animal Medicine in 2007 and currently serves on the editorial review boards of JAALAS and Comparative Medicine.  He is also a member of the AAALAC Council on Accreditation and current president of the American Association for Laboratory Animal Science (AALAS).