Dr. Melissa Davis grew up in the small town of Preston, Georgia, with a population of only a few hundred people — 453 as of the 2000 census.
At the time, Preston had no doctors. Davis recalled that she and her family would have to travel close to an hour away to get medical treatment.
Now, Davis, a graduate of the Medical College of Georgia, is practicing pediatrics at the Harbin Clinic near MCG's Northwest Campus in Rome, Georgia, where she's teaching the next generation of rural health care providers.
Davis greatly enjoys serving the town of Rome, where she has practiced for 12 years. She has gotten involved in the community, even serving on the school board, and she says that kind of involvement is key to attracting students to practice in smaller towns.
"When you're in a small community, you don't have patients treated like they're numbers," she said. "You live and work with the patients in your community."
Davis currently teaches two students, one who wants to be a pediatrician and another a pediatric cardiologist.
"The only way to truly encourage physicians in training in rural communities is to let them jump in as soon as possible in that community and let them see what is good about it, so they see the quality of lifestyle," she explained. "If we get them in and let them see those relationships, the model of that is what will pull them back [to smaller towns], getting them in and letting them see how physicians make a difference."
Even though Rome isn't as small as where she grew up, it still has an issue with a lack of physicians.
"The closest pediatric specialists we have are in the Atlanta or Chattanooga area," she said. "We do have a pediatric cardiologist, but for any of the other specialties, patients have to travel. We don't have the luxury of having a pediatric neurologist next door."
Davis lived in the small town of Americus, Georgia, for a time before attending MCG, so she has spent much of her life witnessing the dearth of doctors in smaller towns.
"Health disparity is very real," she said. "When people don't have access to medical care and they can't afford transportation, those situations truly impact the health of the community. We need young physicians to take care of people that have no way of getting there. Being in a small community gives you the opportunity to treat people where they are."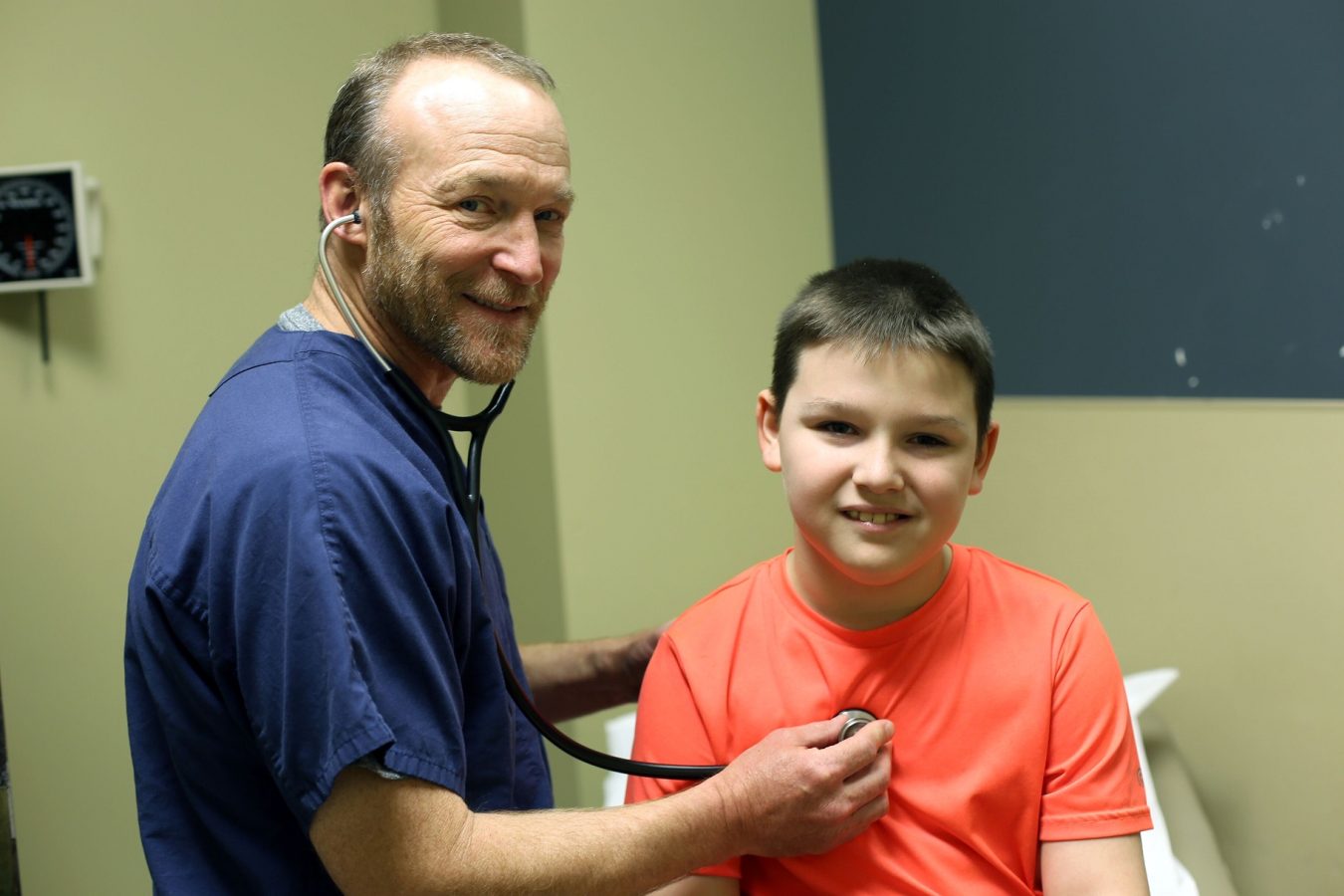 Placing doctors in towns of all sizes
Another doctor who knows what medical treatment (or lack thereof) is like in small towns is Davis' colleague in Rome, Dr. Joshua Donner.
Donner studied at both MCG and Emory University, and at one point during his studies, practiced with the Indian Health Service in a very small town in New Mexico.
He has spent the last 22 years at the Harbin Clinic in Rome, practicing pediatric cardiology.
"We serve a lot of northwest Georgia," he said. "A lot of people come to Rome to receive their medical care."
Rome is not far from eastern Alabama, and a good portion of Donner's patients are from that area, which also suffers from a lack of health care.
"About 30 miles away is the state line," he explained. "So there are some smaller communities that have patients with cardiac conditions and they come to Rome. They might not be able to see a heart doctor. In Alabama, there aren't as many pediatric cardiologists — you would have to go to Birmingham, Huntsville or Mobile."
MCG has made it a high priority to get their students to smaller communities. Along with other initiatives, the college is pushing for a program that would pay the full tuition for doctors who agree to serve in rural communities in the state for at least six years.
"Their strategy has high potential to be successful," Donner said.
Like Davis, Donner is also teaching students, many of whom are from big cities like Atlanta and have never experienced small town life. He says introducing these students to rural medicine does more than just help in the short term; the exposure might help them choose to make rural medicine a career.
"A lot of the students may not have spent much time in a small town," he said. "It's been an enjoyable experience for them to be exposed to very interesting cases and exposed to a lot of volume of patients coming in, and also experience a small town. Some students might realize that living in a smaller community might be a good idea that they never thought about."