One of the biggest challenges across the country in testing people for COVID-19 has been a shortage of the highly specialized nasal swabs to take samples.
The nasopharyngeal swabs required for the coronavirus tests are quite different from standard Q-tips found in stores.
These swabs have to be long and skinny enough to get to the nasopharynx, the upper part of the throat, behind the nose, according to the Centers for Disease Control and Prevention.
But such swabs are in short supply throughout the world because many of them are imported from Italy, a country hard hit by the coronavirus.
When Oral and Maxillofacial Surgery (OMFS) residents Drs. Alexander Faigen and Kyle Frazier from The Dental College of Georgia at Augusta University learned of the growing swab shortage, they turned to 3D printing technology as a solution.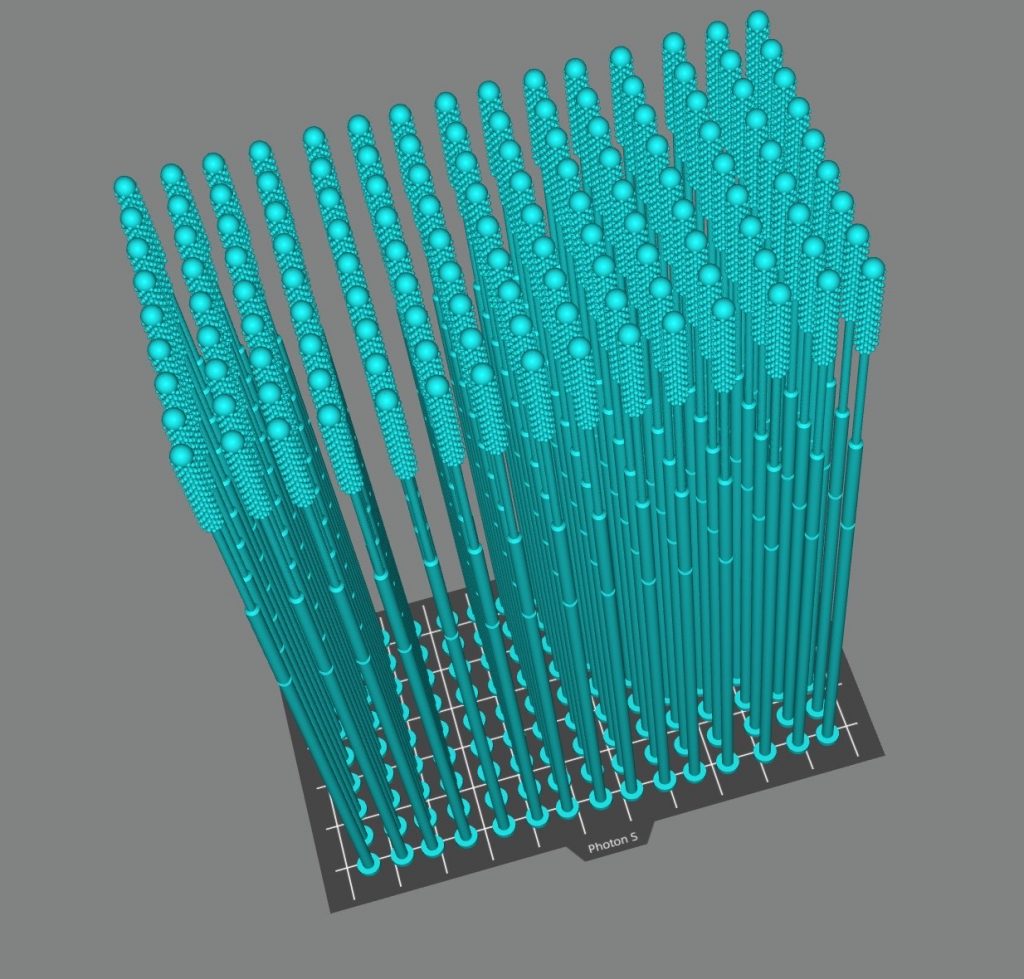 Using a design created by the University of South Florida Health, Northwell Health in New York and a leading 3D printing company called Formlabs, Faigen and Frazier spent several days modifying the electronic file to produce the 3D swabs.
"Initially, we had been working on producing the face shields and masks using 3D printers because we didn't really have any idea that making the swabs was even necessary," Faigen said.
"But, almost a week ago, Dr. Mark Stevens, the chair of the Department of Oral and Maxillofacial Surgery, and I were talking and I had shown him a couple of options of things that we could make. I had seen the 3D swabs but I really didn't know that we would need them. Shortly after, he came to me and said, 'People are talking about these swabs. Do you have the ability to make them?'"
Earlier this year, testing of the 3D swabs was conducted by USF Health faculty researchers in the departments of Radiology and Infectious Diseases in collaboration with Northwell Health, including validation testing and rapid clinical testing at Northwell Health and Tampa General Hospital.
All testing showed that the 3D printed nasal swabs perform equally to standard swabs used for testing for COVID-19.
"This is a prime example of the incredible impact we can have on human lives when teams of experts across academia, health care delivery and the tech industry come together," Dr. Charles Lockwood, senior vice president for USF Health and dean of the USF Health Morsani College of Medicine, said in a USF press release. "During this current COVID-19 outbreak, there is little time for delay, and the swift, agile and adept action of everyone on this effort will greatly improve this nation's ability to test patients."
After reviewing the testing and effective results of the 3D nasal swabs, the DCG team felt confident in the initial design.
"The dire shortage of testing swabs exacerbated the COVID-19 crisis," said Vickie Chachere, director of communications at USF Research & Innovation. "The rapid creation of this invention by University of South Florida researchers and the collaboration with design, engineering and health care partners across the country to test and disseminate this tool shows what can be accomplished when we work together in a time of need. This project has been a remarkable testament to the ingenuity of our national innovation community working together for the greater good."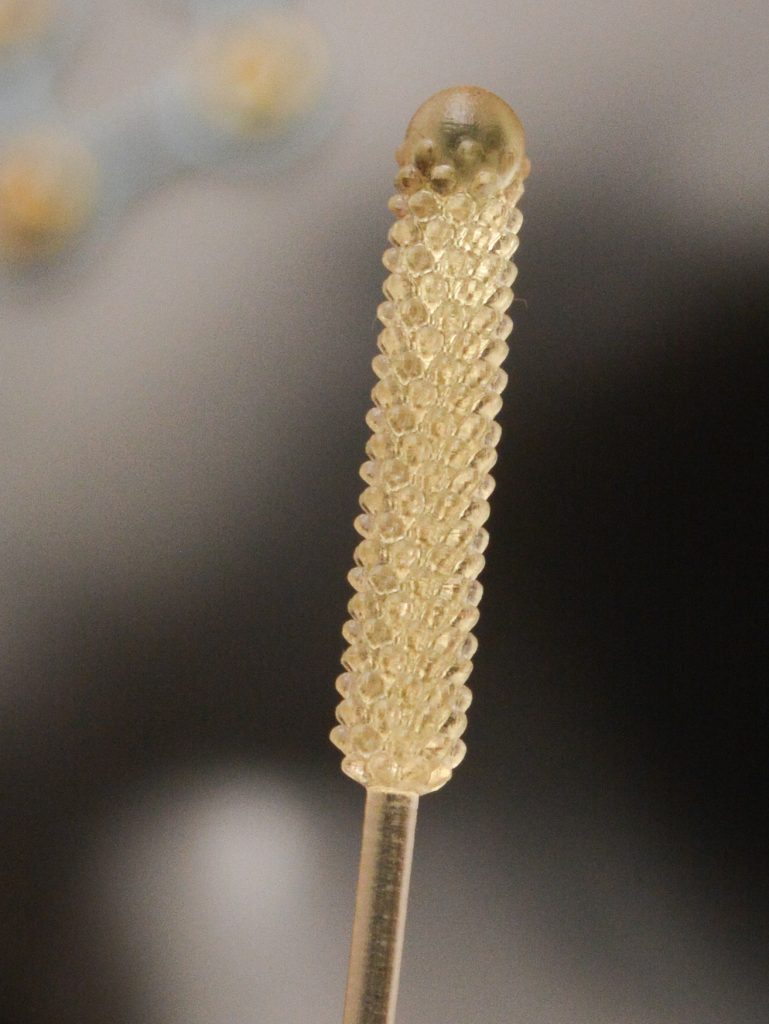 Faigen and Frazier immediately got to work printing out some of the 3D swabs to see if they could be effective in COVID-19 testing.
"They looked pretty good, but we were still worried about people not being able to verify that the swabs were in the right position when they're testing because the swabs have to be deep enough into the nose for the test to work," Faigen said, explaining the team at the DCG began working to improve a design that is currently being printed by the Massachusetts-based company Formlabs for USF.
"We decided to make our model very similar with the same kind of texturing, but the top, which is inserted into the nose, was made a little bit smaller so it would be more comfortable in the nose. And we also increased the swab size in length for a more accurate test."
Dr. Jeffrey James, program director of Advanced Education program in Oral and Maxillofacial Surgery at the DCG, said his department is accustomed to using 3D printing in areas of virtual surgery for craniofacial defects and anomalies, so the team at DCG used that knowledge to improve the 3D printed nasal swabs.
"It's funny because not one individual could have accomplished this by themselves," James said. "It took an entire team to develop a prototype that we thought would work. But even then, initially speaking, a lot of folks, particularly in medicine, were pretty skeptical. After all, if you ask any layperson about 3D printing a nasal swab, it doesn't make much sense because the end of the nasal swab is usually cloth or flocked nylon. It just didn't compute that you could develop nasal swabs using a 3D printer."
Regardless, the swabs were printed with 3D printers in the departments of OMFS and Endodontics and they were provided to Augusta University Health for testing and review.
With feedback from Dr. Allison McMullen from the Department of Pathology and Dr. Michael Groves of Otolaryngology at the Medical College of Georgia at Augusta University, the DCG team was able to reengineer the swab.
"And what I've been told is the testing on our 3D swabs was 100% accurate compared to the original (nasopharyngeal) swabs," Faigen said. "So, that was very reassuring."
As a result of DCG's efforts, AU Health has partnered with the Georgia National Guard to test the 3D printed nasal swabs that will eventually be used by Georgia health officials across the state.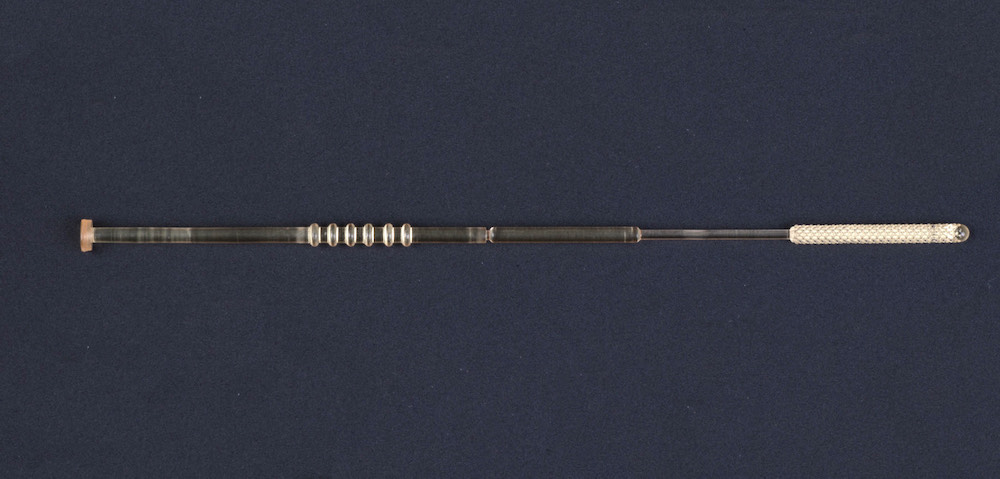 AU Health and Brig. Gen. Randall V. Simmons Jr. of the Georgia National Guard have asked the DCG to begin producing 5,000 nasal swabs a day that will be used throughout Georgia.
When the DCG team was asked if they would be able to produce thousands of 3D nasal swabs each day, James admits it was a bit of surprise.
"Initially, the conversation was purely about how can we help Augusta, the local community and AU Health with what we are facing right now," James said. "We were initially talking about 300 swabs a day. But as the meeting last week continued, they asked, 'How big could you go?'
Suddenly, they were asking, 'Jeff, can you do 5,000 swabs a day?'"
Even though James was floored by the request, he was confident his team could get it done. The DCG purchased several additional 3D printers to meet the demand and James has personally bought a significant amount of resin to produce the 3D nasal swabs needed throughout Georgia.
The DCG team's goal is to help provide the state with enough 3D nasal swabs for the next two weeks to bring everyone one step closer to returning to their normal, daily lives, James said. During this time, other printing sources will be identified.
"Let's face it, everyone was a little disgruntled staying home in the beginning for two weeks, but now everyone is really getting cabin fever," James said. "I think we all want to go back to something normal. And I think this is one of the ways that we'll do it. Testing is key."
Just this week, Georgia Gov. Brian Kemp publicly applauded the team at the DCG for agreeing to produce thousands of 3D printed swabs to be used throughout the state.
"This capacity reduces the stress on vendors and government entities as we boost testing and get Georgians back into the workplace," Kemp said.
Along with Faigen and Frazier, the DCG has a team of residents including Christian Dahl, Will Baldock, Matthew Yeung, David Pearson, Michael Thompson, Bryan Benton and Jasmine Silas, taking shifts to work around the clock to produce the requested 3D nasal swabs.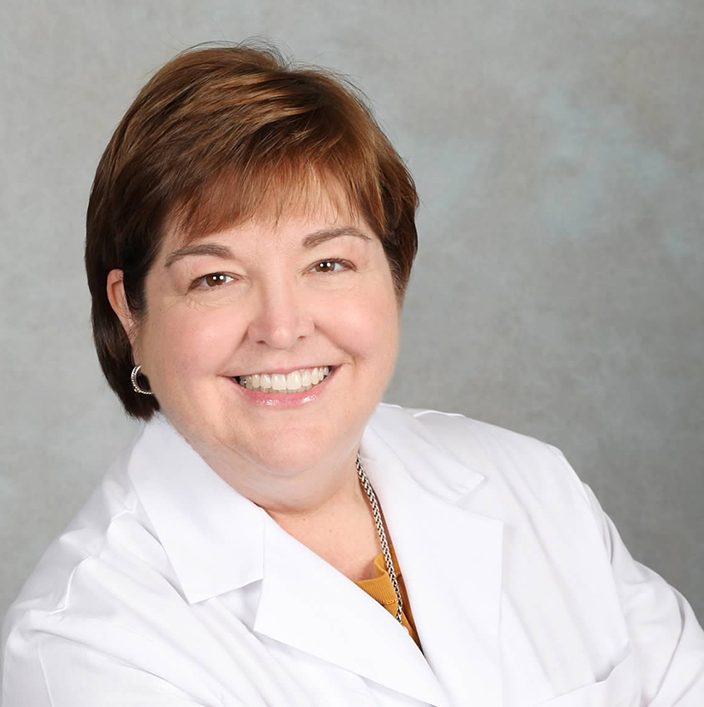 Dr. Carol Lefebvre, dean of The Dental College of Georgia, said she could not be prouder of her faculty and residents who are working to help protect the state from COVID-19.
"This is really a multidisciplinary team," Lefebvre said. "At this point, there's a resident from each of our advanced-standing programs and others who are helping and they have spent days, in addition to their resident duties, setting up this printing lab in a student computer lab."
Making these 3D swabs is also a labor-intensive process, Lefebvre said.
"Of course, just printing them isn't the end of the story. They must be biologically prepared for human use," she said. "They have to be cured, they have to be washed in alcohol and they have to be sterilized."
But the DCG team realizes the importance of making these swabs and helping the public get properly tested for COVID-19, she said.
"Everyone has worked together and these young residents are just so tech savvy that they feed off one another," Lefebvre said. "I think that's the greatest part of all of this — it's really been a group effort. We've come together to help the state and truly make a difference."