Josh Cunningham has been named director of Safety and Security for Augusta University Health.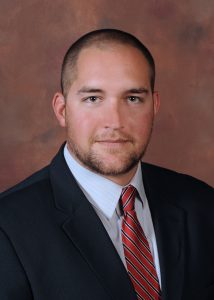 A certified Georgia Peace Officer, Emergency Medical Technician, and a member of the International Association for Healthcare Security and Safety, Cunningham has been serving as interim director since September 2017.
He has more than a decade of experience in public safety, including two years as a firefighter/EMT in Grovetown, six years as a special operations deputy with the Columbia County Sheriff's Office, and two years as a deputy sheriff and field training officer with the Richmond County Sheriff's Office.
Since he joined AU Health, Cunningham has made numerous safety improvements, most recently partnering with the Center for Patients and Families to implement the new Guest ID Badging System for the safety of overnight guests.