Here's food for thought: Complete this brief survey about your dining experiences for a chance to win an Amazon Fire HD Tablet.
The team in Food and Nutrition Services encourages all faculty and staff to participate in the annual retail survey about dining experiences and food quality in the Terrace Café, JagStop, catering and more, to get your ideas on how they can continue to enhance services.
The online survey is accessible from April 24 through May 10 and should take less than 10 minutes to complete.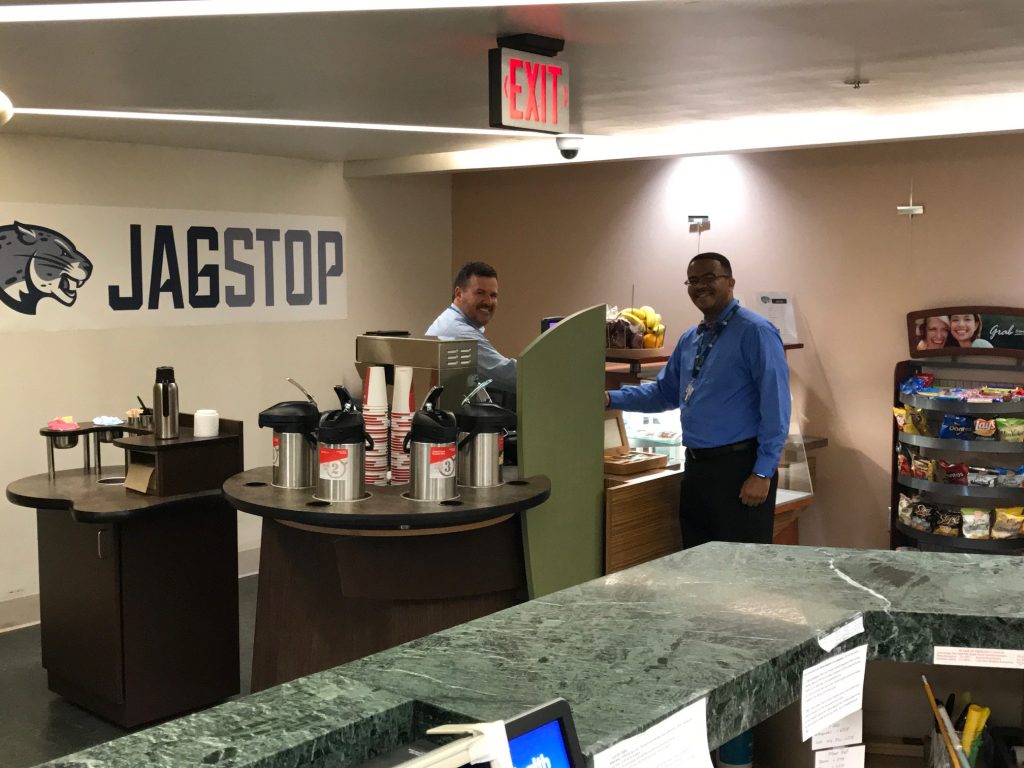 One survey respondent will be chosen at random to win a free Amazon Fire HD Tablet. The winner will be notified after the survey period concludes.
Your participation is appreciated.
For more information or questions, please contact Andy Norrell, retail and catering manager, at 721-6240.