Augusta University College of Nursing's Dr. Shena Gazaway has been awarded a National Institute of Nursing Research Diversity Supplement Award in the amount of $315,640.
The NINR diversity supplement titled, "A Community-Developed, Culturally-Based PC Tele-Consult Program for African American and White Rural Southern Elders with a Life-limiting Illness," will be funded over the next two fiscal years.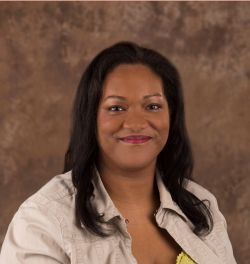 Gazaway will work in collaboration with two senior researchers from the University of Alabama Birmingham, Drs. Ronit Elk and Marie Bakitas. The goals of this supplement are to explore the cultural values, beliefs and attitudes of rural African American family caregivers about serious illness and consideration of treatment options to determine how these factors influence the decision-making around care for their loved one.
Gazaway will conduct her research in Aiken, South Carolina, interviewing caregivers who completed participation in the parent study. The parent grant, "Culturally Based Palliative Care Tele-Consult," is the first culturally based model palliative care tele-consult program developed by and for the rural southern African American and white populations it serves. Rural patients with life-limiting illness are at particularly high risk of not receiving proper palliative care because of the low-resource medical area they reside in. Two other community hospitals in Mississippi and Alabama that also lack palliative care resources will participate in the study as well.
As a diversity supplement, Gazaway will also have the following training objectives: enhancing knowledge and research capabilities in health disparities, theory-based and culturally appropriate-intervention development for rural African Americans, and grant writing. These will be achieved through regular, ongoing mentorship with Elk and Bakitas, participation in weekly research team meetings, and attendance at appropriate conferences, seminars, and workshops.