Number of babies saved through artificial heart-lung bypass technology exceeds national benchmarks
Babies placed on an ECMO machine at Children's Hospital of Georgia have a greater chance of survival at the state's second largest children's hospital than they would at many other facilities nationwide, according to the latest data.
"ECMO, or extracorporeal membrane oxygenation, takes the pressure off a baby's heart and lungs while their tiny bodies recover from a variety of serious illnesses at birth," said Dr. Jatinder Bhatia, CHOG's chief of neonatology. "ECMO is used only when all the standard treatments of care have been exhausted."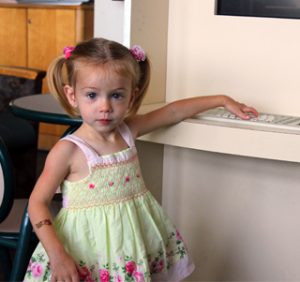 An ECMO run could be a couple of days or up to several weeks, depending on how much time an infant or child needs in order to maximize recovery efforts.
Newborns with meconium aspiration who are placed on ECMO at CHOG have the highest survival rates – 97 percent – according to data published by the Extracorporeal Life Support Organization, the international non-profit health care consortium that sets the standards for ECMO and other therapies that support failing organ systems.
Meconium aspiration syndrome occurs when a newborn inhales, or aspirates, a mixture of meconium and amniotic fluid before, during or after delivery. The inhaled meconium can partially or completely block a baby's airways,
making it very difficult to breathe. The survival rate is 93 percent nationwide in ECMO Centers with comparable volumes.
Babies with the highest odds to overcome are those born with diaphragmatic hernia, or a defect in the diaphragm during gestation caused when one or more of a baby's abdominal organs displaces the lungs. This hinders development and respiratory function and must be surgically corrected promptly after birth. However, even these infants have higher than average survival rates at CHOG, according to the ELSO data.
"When you look at the numbers, particularly our survival rates as compared to other hospitals and the national benchm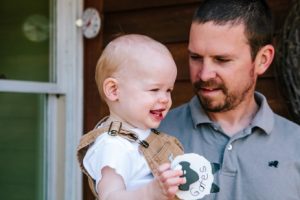 arks, we are saving more babies' lives," said Linda Wise, coordinator of Neonatal ECMO and Transport. "Even in the more complex problems our babies and children may experience, we either exceed the benchmark or have made significant improvements in our care. This is great news for the families of the hundreds of babies we take care of with ECMO at Children's Hospital of Georgia."
CHOG is a pioneer in ECMO technology, having established the Southeast's first ECMO program in 1985. Since then, more than 530 patients have been treated with this life-saving technology.
"Our neonatal ECMO team has helped deliver some outstanding results for our patients and families through rigorous protocols and a commitment to excellence," Bhatia said.
CHOG operates one of just two neonatal ECMO programs in Georgia and about 250 worldwide. It has been designated an ELSO Center of Excellence since 2008.
"We are proud of our past and look to the future," Bhatia said. "Success is a journey and not a destination."