Every year there are 14,000 children in the United States diagnosed with cancer.
More than 90 percent of these children are cared for at Children's Oncology Group Hospitals. The Children's Hospital of Georgia is one of these hospitals.
The Children's Oncology Group  is an international cooperative group made up of hospitals in the United States, Canada, Australia and New Zealand and exists to advance the care of children with cancer, said Dr. Colleen McDonough, associate professor in the Department of Pediatrics: Hematology/Oncology at the Medical College of Georgia at Augusta University and COG liaison for the Children's Hospital.
Three-year-old Reagan Milford is one of these children.
During a family trip to Walt Disney World, the happiest place on earth, her parents noticed that the left side of her abdomen was protruding. They called their pediatrician and made an appointment for the Monday following their vacation. The doctor immediately confirmed the Milfords' worst fears: their daughter had a tumor. They received a referral for the Children's Hospital of Georgia for the next day.
Jaime Milford used to be a volunteer at the Children's Hospital. She was in disbelief that she would be back at the hospital. This time as the mother of a patient.
"I was always doing stuff for other kids to make their time better, even if it was just for a moment," she said. "I never thought I would need the assistance of volunteers. I never thought I would need the Children's Hospital."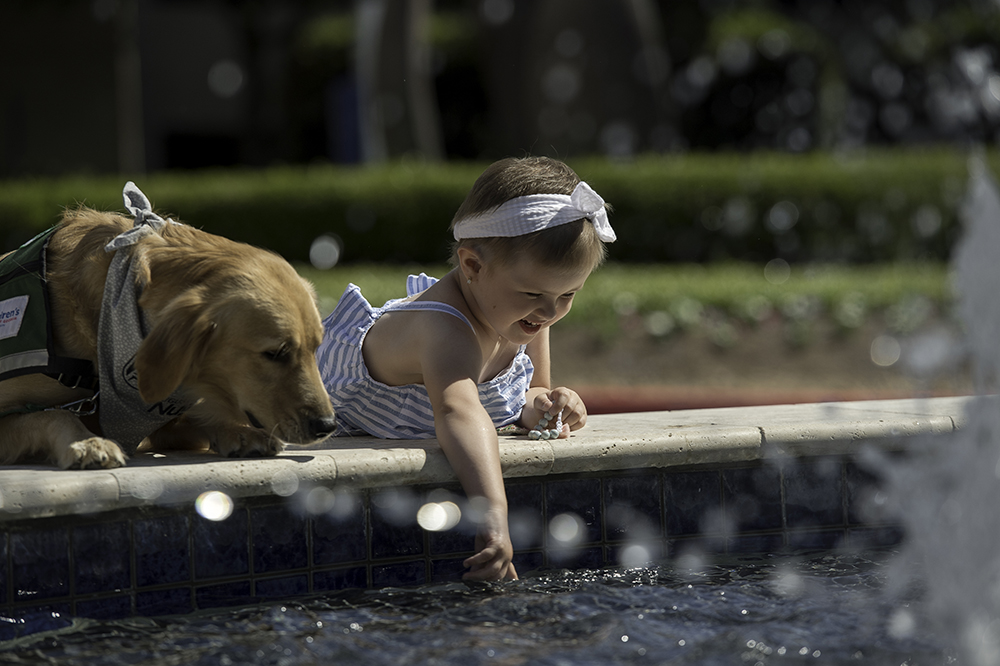 On Tuesday morning, the Milfords walked into the lobby of the Children's Hospital. A few hours later, doctors determined that the tumor was cancerous and by that afternoon Reagan Milford was admitted to the hospital. On Wednesday, she had surgery to remove the tumor.
Doctors performed a complete left nephrectomy, or removal of the kidney.
"The tumor was so large we couldn't see her kidney in the ultrasound," said Jaime Milford, Reagan Milford's mother.
While the Milfords were waiting for their daughter to recover from surgery, another type of waiting game was beginning.
The family, and Reagan Milford's doctors, were waiting for pathology results. These results would reveal what type of cancer Milford had and would help doctors develop a targeted treatment plan.
As a COG member, the Children's Hospital has access to clinical research protocols that helps both patients and the field of oncology.
"Sometimes, a patient is eligible for a biology study where we may not be treating the child, but instead we send blood and tumor samples, pathology slides and scans to the COG where they are reviewed centrally," McDonough said.
In Milford's case, there was a clinical research trial for children with kidney tumors. The pathology slides were sent to a pathologist whose area of expertise was kidney tumors.
"This helps patients because it confirms we're getting the diagnosis right, but it also benefits the oncology community because we're sending samples of the tumor, which helps further research and understanding of cancer and tumors," McDonough said.
The pathologists determined that Milford had clear cell sarcoma of the kidney, a cancer so rare that approximately 20 children are diagnosed with it each year.
"Dr. McDonough came in on her day off to explain the diagnosis and walk us through treatment options," Jaime Milford said. "You always think it's not going to happen to your child, so when it does, you're wondering what everything means."
Milford began treatment in May 2017 and finished chemotherapy in December 2017. During that time, Milford underwent approximately 43 chemotherapy treatments in nine-week cycles.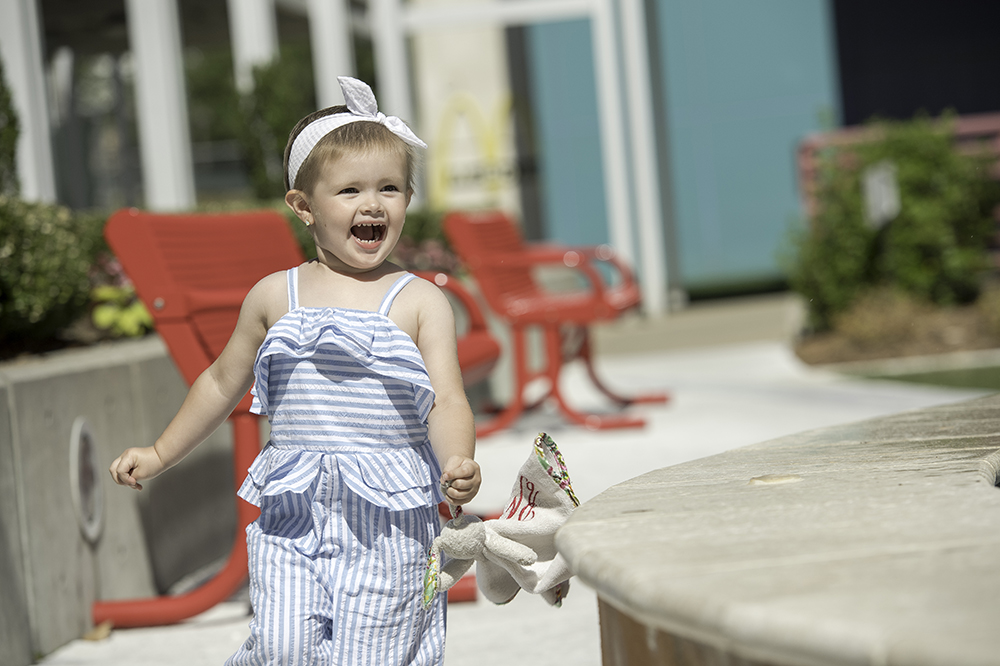 That's another benefit of COG membership, treatment through available research protocols.
"All of us are huge advocates for treating patients on research protocols whenever possible," McDonough said. "It standardizes how we treat patients. Childhood cancers are rare. We want to make sure children are being treated uniformly. So, we know when patients are diagnosed with leukemia, for example, they are being treated the same regardless of where they live."
By enrolling patients in research protocols, researchers are able to learn more about cancer and the effects of cancer treatments. Specifically, the side effects of chemotherapy for children and outcomes in terms of survivorship and relapses.
This isn't the only benefit for patients and their families, though.
"Not uncommonly, participating in these protocols gives patients access to medications that aren't commercially available, and children can typically get access to these drugs without charge," McDonough said. "So, this can really help ease financial burden."
After Milford completed treatment, it was time for doctors to determine whether there was any evidence of disease.
"She has follow-up scans, and that's how they do surveillance for off-therapy kids," Jaime Milford said. "The doctors want to make sure there is no rate of relapse, and if there is, they want to be sure to catch it early. With abdomen tumors, they don't know how quickly they can grow, so the goal is to do frequent scans."
On January 26, 2018, doctors received results from Milford's follow-up scans.
"It was the Saturday after Reagan's first set of off-therapy scans," Jaime Milford said. "Dr. McDonough called and told me there was no evidence of disease. It was the only time during the entire process that I cried."
The partnership between the Children's Hospital and COG is one reason treatment of patients, like Milford, is successful. It also makes the hospital a particularly special resource for parents of children in the Central Savannah River Area.
"Throughout this whole situation, we never took for granted that we have a children's hospital dedicated to the care of children in our community," Jaime Milford said. "Not everyone is lucky enough to have that within a few minutes drive of their house, and on top of that, they give such intimate and personalized care. It was always like there were no other kids there. They give such great attention to your child and the needs of your family."
This year, the Children's Hospital celebrates 20 years of providing breakthrough, family-centered care to patients. For almost 20 years, the hospital has partnered with COG in effort to move the needle on childhood cancer, changing the diagnosis from "incurable" to "survivable." COG researchers, including scientists at the Children's Hospital, regularly publish research and present at conferences, and the COG enrolls more children in clinical trials than any other organization. For more information, visit the Children's Oncology Group website.