The Medical College of Georgia will honor alumnus and psychiatry pioneer Dr. Hervey M. Cleckley at two separate events on Augusta University's Health Sciences Campus.
A public screening of The Three Faces of Eve, a film adaptation of Cleckley's most famous written work, will be held on Tuesday, Sept. 27, at 5:30 p.m. at the J. Harold Harrison, M.D. Education Commons (GB-1110). A panel discussion with Department of Psychiatry & Health Behavior faculty will follow.
Retired Maj. Gen. Perry M. Smith will present "Dr. Hervey Cleckley: The Medical College of Georgia's Renaissance Man" on Thursday, Sept. 29, at 5:30 p.m. in the J. Harold Harrison, M.D. Education Commons (GB-1110). Part of the Robert B. Greenblatt, M.D. Library History of the Health Sciences Lecture Series, Smith's lecture will touch on the life and work of Augusta's most famous clinician. Giveaways will follow the presentation, including a first edition copy of The Three Faces of Eve as well as several books and DVDs about Cleckley's brother-in-law, Marine Lt. Col. Aquilla "Jimmie" Dyess.
Both events are free and open to the public.
The Hervey Cleckley and The Three Faces of Eve collection will be on display at the reception immediately following both presentations.
Who was Hervey Cleckley?
The former chair of MCG's Department of Neuropsychiatry (now known as the Department of Psychiatry & Health Behavior), Dr. Hervey Milton Cleckley was a seminal figure in the field of modern psychopathy research.
His book, The Mask of Sanity, provided one of the 20th century's most influential clinical descriptions of psychopathy – a description that remained relatively unchanged until his death.
An athlete and a Rhodes Scholar, Cleckley was the definition of a Renaissance man. He studied mathematics and science at the University of Georgia. While there, he played for UGA's varsity football team and served as captain of the school's track team in his senior year.
From 1924 to 1926, Cleckley attended the University of Oxford in England. There, he studied physiology and competed in several sports, ultimately earning his second bachelor's degree in 1926.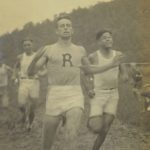 At the age of 23, Cleckley was admitted to the sophomore class of the UGA School of Medicine (which later became the Medical College of Georgia) due to his advance studies at Oxford. He received his doctorate in 1929 and, soon after, served a surgical residency at University Hospital.
After his residency, Cleckley took a staff psychiatrist position at the U.S. Veterans Hospital No. 62, also known as Lenwood Hospital. There, treating patients who were primarily veterans of World War I, Cleckley began to develop an understanding of psychopathy.
In 1941, he published The Mask of Sanity, a text that detailed his accounts of working with various psychopathic patients. The "mask," he explained, was the tendency of psychopaths to project an air of warmth or normalcy despite lacking the capacity for human emotion.
By the early 1950s, Cleckley had already established himself as an authority in the field of psychopathy research. Working alongside Dr. Corbett Thigpen, a close friend and former student, he maintained a psychiatry practice at University Hospital. During that time, Cleckley assisted Thigpen with the treatment of a patient who exhibited symptoms of dissociative identity disorder – then known as multiple personality disorder. In 1954, the duo co-wrote an article about their patient (titled "A Case of Multiple Personality"), and in 1957, Cleckley and Thigpen expanded their work into the best-selling book The Three Faces of Eve.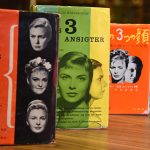 The same year, Twentieth Century Fox purchased the film rights to the book at the behest of Georgia-born filmmaker Nunnally Johnson, and working with input from Cleckley and Thigpen, Johnson drafted a screenplay for the film adaptation of The Three Faces of Eve. Actress Joanne Woodward, also a Georgia native, would later win the Academy Award for her role as the film's titular "Eve," the fictional characterization of Cleckley and Thigpen's longtime patient.
After the success of Eve, Cleckley returned to private practice in Augusta. Years later, he would again find himself in the national spotlight as a prosecution psychiatrist during the 1979 trial of serial killer Ted Bundy.
In 1981, Cleckley retired and was honored with Clinical Professor Emeritus status by the University System of Georgia's Board of Regents. He died shortly after in 1984, aged 81.
Information provided courtesy of the Hervey M. Cleckley Collection, Historical Collections and Archives, Robert B. Greenblatt, MD Library, Augusta University.