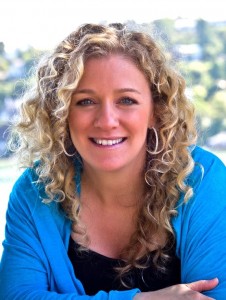 AUGUSTA, Ga. – The survivor of two near-fatal car crashes, one of which left her burned on more than 50 percent of her body, will speak on the heart and soul of health care – the patient experience – at the 2015 GRHealth Patient- and Family-Centered Care Conference.
The 9th annual continuing education event will be offered twice in the Natalie and Lansing B. Lee Auditorium on the Health Sciences campus of Georgia Regents University. To attend, register online for either session: 1 to 5 p.m. Thursday, Oct. 8, or 8 a.m. to noon Friday, Oct. 9.
Allison Massari, named one of the Top 10 Best Speakers in North America, will speak on both days. In 1998, Massari survived a head-on car crash where she was trapped and severely burned. Just three years later, she was hit again at 60 mph and sustained a brain injury. A live stream of her keynote has been scheduled on Thursday, Oct. 8 for those who are not able to attend in person.
Several other events are scheduled for patients, patient advisors, faculty and staff at GRHealth throughout October in recognition of Patient-Centered Care Awareness Month, an awareness-building campaign commemorated globally every October to engage health care stakeholders in adopting and advancing patient-centered approaches to care. Find the full schedule here.
GRHealth is recognized as a pioneer in Patient- and Family-Centered Care, an approach that aims to remove barriers to collaborative partnerships between healthcare providers, patients and families. Named one of six national models in PFCC by the Picker Institute, GRHealth works with patients and families to better plan, deliver and evaluate care.
Schedule an interview about this event. 

Contact Kelly Jasper in media relations at 706-724-4706 or kjasper@gru.edu.
GRHealth began practicing PFCC in 1993 when it involved patients and family members in the planning and architectural design of the Children's Hospital of Georgia. Today, more than 250 patient advisors have helped redesign the pediatric and adult cancer clinics, the women's health units, the angiography and electrophysiology labs, and various other units. PFCC principles include treating patients and families with dignity and respect; sharing clear and comprehensive information; encouraging opportunities for participation and ensuring a collaborative planning process.