Augusta University's Arts Council is ready to showcase all the talent on campus when the Noon Arts concert series returns at noon Wednesday, Feb. 12, in the Natalie and Lansing B. Lee Jr. Auditorium.
Performers include:
The concert will be hosted by Dr. Doug Miller, vice dean of the MCG.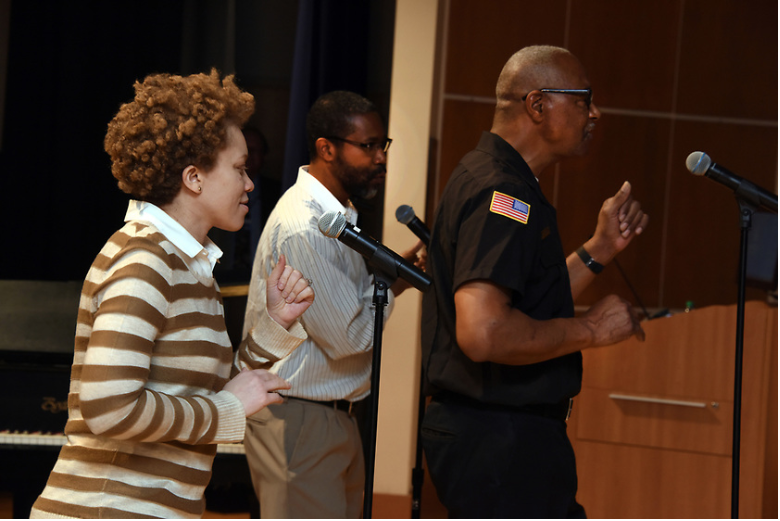 Attendees will have an opportunity to win two tickets for the upcoming A Scythe of Time at the Maxwell Theatre. Lunch will be provided for the first 100 guests.
To participate in the Noon Arts concerts on Thursday, April 2, contact event coordinator Jessica Cooley.
Since 2001, students, staff and faculty have gathered to sing, dance, recite poetry and perform other artistic talents at this lunchtime concert series. See photos from the November concert and learn more about how to get involved.