Augusta University is issuing two face coverings to each faculty member, staff and student as campus begins to reopen Aug. 3.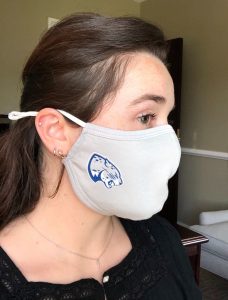 For students
From Aug. 3-17, students will have two primary distribution locations:
These locations will be open and available from 8 a.m.-6 p.m. Monday-Friday. Students will be required to show their JagCard to receive two masks. Students who are in the Medical College of Georgia, Dental College of Georgia and East Georgia State College will receive their masks separately.
Students can visit the university's welcome back website for more information and updates.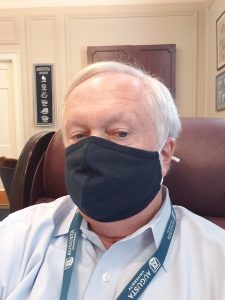 For faculty and staff
University employees will receive their coverings from their division's University Council representative beginning the week of Aug. 3. They can contact their representative for more information.
Health system employees will continue to wear existing PPE and have their face coverings distributed at a later date.
Also, the university has added more virtual resources to support students and employees as they return to campus on their campus reopening website. Some of the new additions include new flow charts for the proper protocol if someone believes they have been exposed to COVID-19 or begin to experience symptoms.
Learn more about campus reopening.