The Bone Marrow Transplant program celebrated its 100th and 101st transplant on Monday, Dec. 7, marking the first time since the program's inception it has reached that milestone in one calendar year.
According to Healthline.com, a BMT replaces bone marrow that has been damaged or destroyed by disease, infection or chemotherapy. The procedure involves transplanting blood stem cells, which travel to the bone marrow where they produce new blood cells and promote growth of new marrow.
Several of Augusta University's top officials attended the celebration, which took place at AU Medical Center's 5 South BMT unit. Dr. Anand Jillella, Section Chief, DOM – Hematology/Oncology, and Dr. Vamsi Kota, director of the BMT program, credited leadership and teamwork for the program's achievement.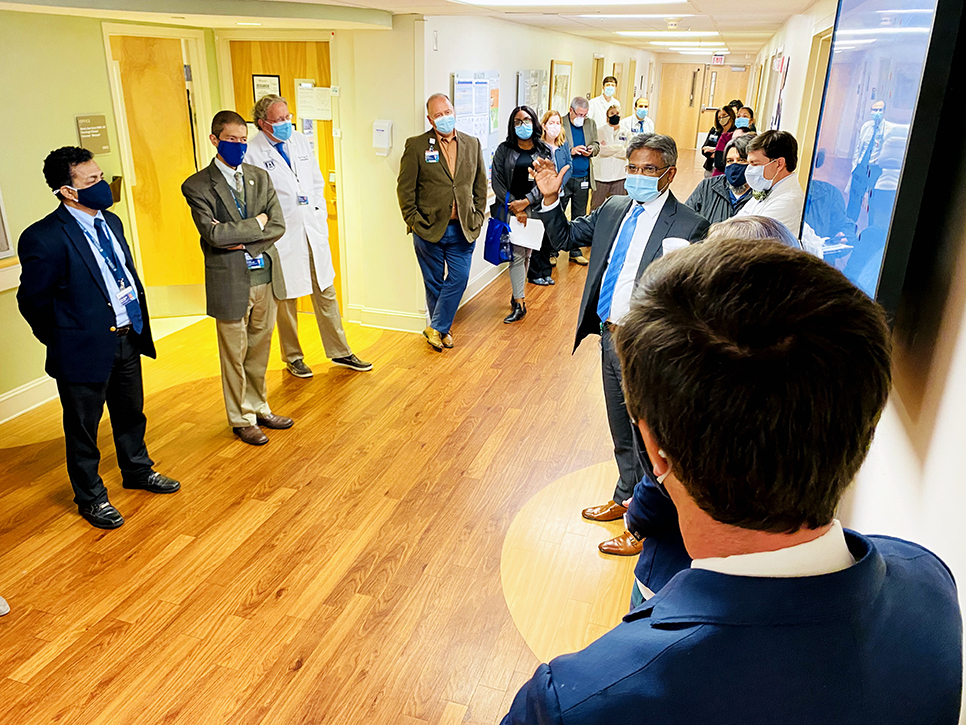 "This is absolutely a team effort," said Jillella, who helped start the BMT program in the mid-1990s. "You have to have support systems that will take care of these patients … When we started, the first year we did 19 transplants. But we would not have gotten here unless you did some planning and execution. In the beginning, we started with simple transplants and then worked our way up to more complicated ones until we got to where we can virtually do any kind of transplant."
"But Dr. Kota absolutely deserves the credit for getting us to 100 transplants," Jillella continued. "He sat down with our managed care team and helped negotiate our current contracts with our carriers and he suggested and then implemented we go to other practices and set up outreach clinics. Doing that within the past year has helped us get to 100 transplants in a single calendar year."
"We will probably finish the year with close to 110 transplants, and next year we're looking at close to 125. By 2022, we hope to be at 150 transplants," Kota said. "[I'd like to thank] our administrators who have been so very supportive in helping us, and lastly, I would like to thank our patients who have given us the opportunity to serve. I think our staff does an incredible job with that. We received rave comments from our patients, so I want to thank all of you. It has been a wonderful journey. Thank you."
Dr. Locke J. Bryan, associate professor of Medicine, performed the milestone procedure on Timothy Presnell, who was diagnosed with Non-Hodgkin's lymphoma. Bryan said the transplant procedure went smoothly while also noting the transplant "was his best chance at a durable remission."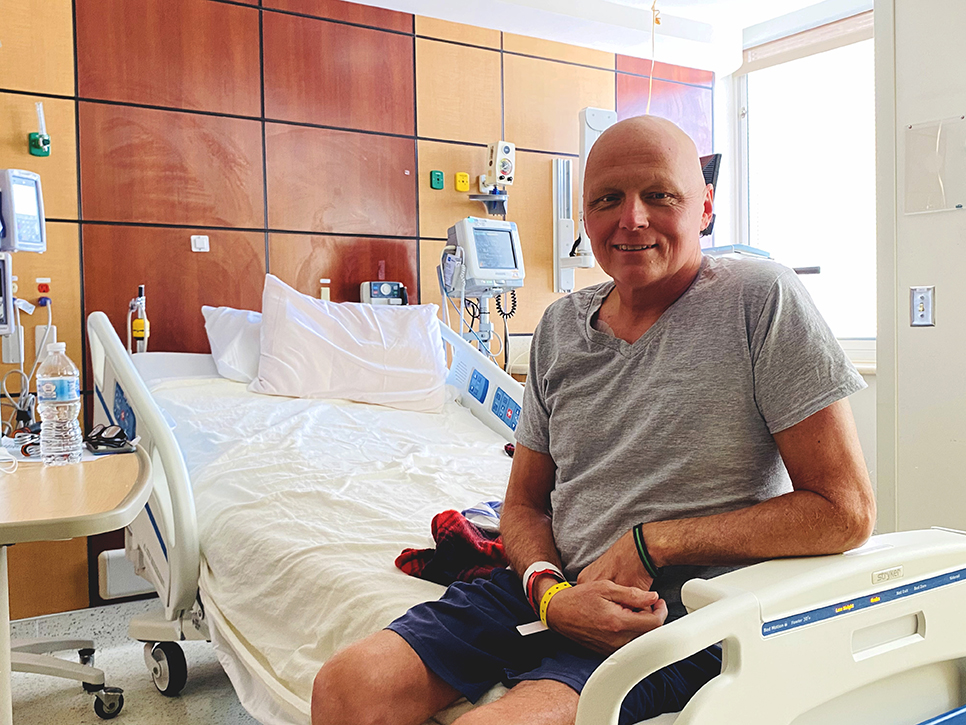 "My first appointment with Dr. Bryan was in October, and once he saw me it went pretty quick," said Presnell, who was diagnosed at the end of June and began chemotherapy a few weeks later. "[At AU], everything has been great. This floor is awesome … all of the nurses are great, everybody's been really kind and helpful, and I have had no issues whatsoever. Everything has been top notch."
Bryan, who said performing the transplants is a group effort that is shared equally between the physicians, explained Presnell would spend close to three weeks in the hospital before another four weeks in recuperation at home. Bryan was excited to be part of the team that reached this milestone.
"It has been a particularly difficult year. The pandemic has made everything that much harder," he said. "But cancer doesn't wait, and we have pushed ahead safely, taking care of our patients and delivering the life-saving therapies they need."