A solo exhibition by Atlanta-based artist Bojana Ginn called Phygital Muse will have its opening reception at 6 p.m. Thursday, Sept. 19, in the Mary S. Byrd Gallery of Art on the Summerville Campus at Augusta University.
Ginn's artwork is unique because it is comprised of natural fibers and new media that seeks to connect the technological and natural worlds, according to Shannon Morris, the director of the Mary S. Byrd Gallery of Art.
"Her installations are filled with vistas of light and organic fiber, which she manipulates in a non-traditional manner," Morris said. "When you see her work, what you'll be seeing is wool fibers that are 100 percent natural along with LED lights."
Born in the former Yugoslavia in 1974, Ginn's path to becoming a professional artist was an unusual one.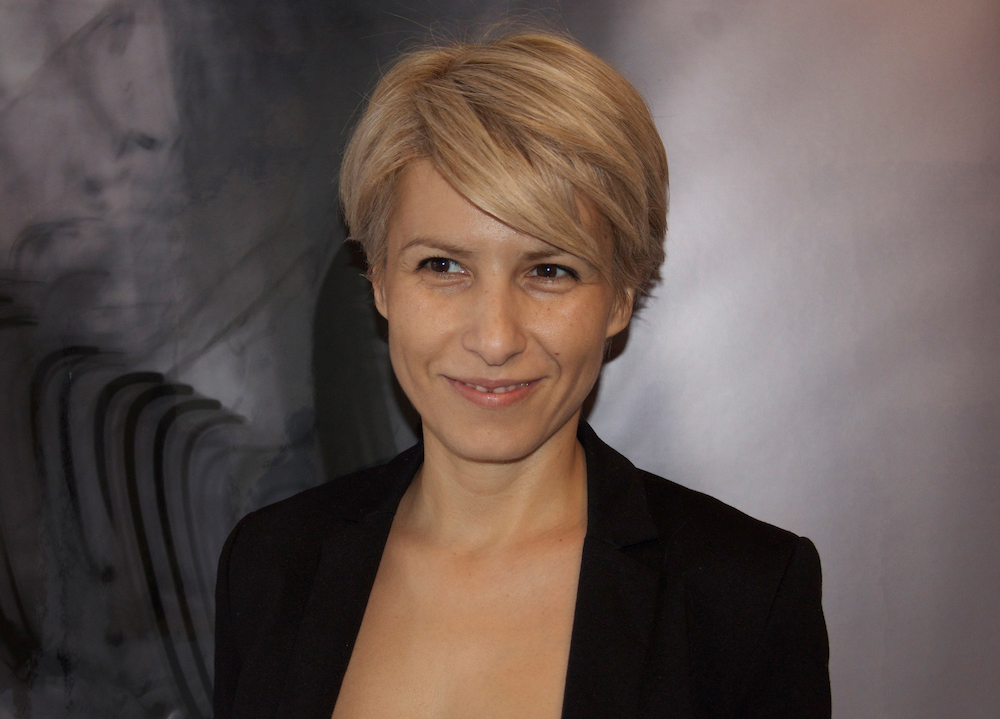 In 2001, Ginn received her medical degree from the University of Belgrade. She moved to the United States a year later to take a position in the biology department of Emory University in Atlanta.
But, during her time at Emory, Ginn began to create art in her free time and decided to take a different path in life.
She left the world of scientific academia to pursue a master's degree in fine arts at Savannah College of Art and Design.
"She is a beautiful human being and it's been a lot of fun to work with her," said Morris. "She is very thoughtful and her work is extremely cerebral. Even though what you see is very minimal, it is a multisensory experience and that's intentional."
Ginn's scientific background lends to how audiences connect with her artwork, Morris said.
"As a practicing artist and scientist, she successfully combines the two disciplines into a complete aesthetic experience," Morris said. "The DNA in the wool fibers is the same as what's on your skin. So, when you walk into the gallery and see the work, there is a sensation that you feel standing next to it."
Morris said it's a difficult feeling to describe.
"When I've seen her work in the past, there's a kind of tingling sensation that I felt," Morris said, adding it is almost an electric energy. "That's because there is a direct DNA link between the wool fibers and your skin. It's really awesome."
This exhibition is made possible in part by the Ellsworth Kelly Award presented to the Mary S. Byrd Gallery of Art by the New York-based Foundation for Contemporary Arts through an invitation-only selection process in June 2018.
"One role that a university gallery has is to recognize and promote emerging artists," Morris said. "And often, university galleries are one of the first places that artists, as they are growing their careers, are seen."
But in the case of Ginn, she has already established a strong, national reputation. In fact, Ginn is currently one of 16 finalists selected for the Museum of Arts and Design's 2019 Burke Prize. This particular prize is awarded to emerging artists under the age of 45 who work in a medium of glass, fiber, clay, metal or wood.
As a finalist, Ginn's work will be exhibited in New York's Museum of Arts and Design alongside the other finalists' pieces. The winner of the unrestricted $50,000 prize will be announced Nov. 4 at an annual benefit gala and dinner hosted by the museum in New York City.
"We're really thrilled to premiere this exhibition in Augusta because she will also be a part of this big exhibition in New York City around the same time," Morris said. "It's extremely exciting and I feel like we are as grateful to her as she is to us."
The exhibition, Phygital Muse by Bojana Ginn, will premiere 6 p.m. Thursday, Sept. 19, and run through Dec. 13 at the Mary S. Byrd Gallery of Art. The gallery is open from 10 a.m. to 4:30 p.m. Monday through Friday and is located in Washington Hall on the Summerville Campus of Augusta University.