As we pause to reflect on the many wonderful contributions of African Americans, Augusta University salutes Dr. Bobbilynn Hawkins for her groundbreaking work in urological research.
With over a decade of service at the university, Hawkins is retiring this month from her role as professor in the Section of Urology and the Center for Biotechnology and Genomics at the Medical College of Georgia at Augusta University, and director of Spinal Cord Urology, Urodynamics, and Female Urology at the Charlie Norwood VA Medical Center-Downtown Division.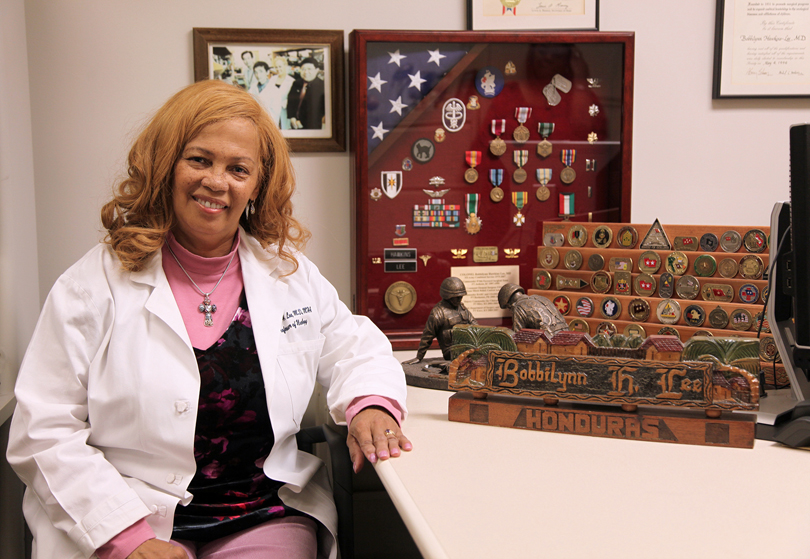 For fellow urologist Dr. Martha Terris, Hawkins has been both a friend and colleague who influenced those around her to be their best.
"I have worked closely with Dr. Hawkins for many years, and her desire to provide compassionate patient care is unmatched," said Terris, chief of the Section of Urology at MCG. "She has never swayed from her convictions, and she always had a way of developing relationships with people to make them feel comfortable. I will truly miss working with her."
Hawkins' journey into medicine started at Emmanuel College when she decided to pursue medical school in hopes of being a physician. However, college officials of the then all women's institution suggested she stick with nursing since none of their students had ever been accepted into medical school.
"When college officials told me medical school was out of reach, I let their words fuel my ambition to prove them wrong," said Hawkins. "My father, who was a colonel in the United States Army, raised me to be a leader and I was not going to let them stop me from following my heart."
Unfazed by the remarks of college officials, Hawkins began participating in several studies at Harvard Medical School and was eventually accepted into Georgetown University's School of Medicine where she studied urology and began her military career.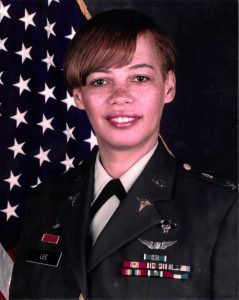 As a young physician, Hawkins was faced with another gender-biased obstacle when her male counterparts suggested urology was no place for a woman. But, once again, Hawkins overcame the discouragement and went on to become the nation's first African-American full professor of urology and the sixth female urologist to be certified by the American Board of Urology.
She also became the first female urologist in the United States Army, and served more than 30 years as a military command surgeon, earning the rank of Colonel and serving in the Gulf War.
Solving the mystery
Among Hawkins' many accomplishments was her contribution to the study of the Ochoa Syndrome, a rare condition that turns smiles into grimaces and impedes bladder and bowel control. If left untreated, most children with the disease die before adulthood.
For nearly 13 years, Hawkins worked with a team of researchers to study the DNA taken from urofacial patients in Antioquia, Colombia, to do genetic mapping and identify the chromosomal region containing the suspect genes.
After completing the painstaking task of screening the genes in this chromosomal region in patients from Colombia, the United States and France, the research scientists discovered the gene that was mutated in every patient.
"The findings from this study provided new insight into Ochoa syndrome and incontinence, and I was grateful to have had the opportunity to work with a strong team of researchers on such a monumental study," said Hawkins. "I will cherish those moments of countless hours of working in labs, and I know there will be more cutting-edge research on this condition in the coming years."
Passing the baton
As Hawkins closes this chapter of her professional career, she has shifted her focus to urological cancers and is grooming the next generation of health care providers to learn more about these diseases in hopes of one day finding a cure.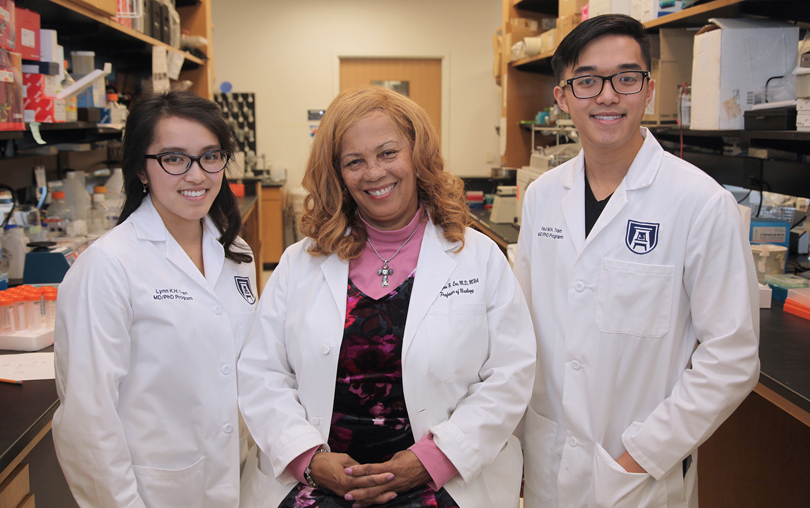 Lynn and Paul Tran are fifth-year students in the MD/PhD program at MCG who have studied cancer genomics alongside Hawkins for nearly five years. Hawkins considers the twins to be a part of her legacy and she feels they are the epitome of medicine's future.
"Although I am retiring, I leave at peace knowing students like Lynn and Paul will be among those striving to provide the best possible care to their patients," said Hawkins. "The twins have a strong work ethic, and I believe they are research scientists who have what it takes to discover the answers that we seek for the cure for cancer."
Lynn Tran added her thoughts.
"From the time my brother and I met Dr. Hawkins, she has been a mentor helping us, and we don't take it lightly to have had the opportunity to work and study with her as students," she said.
After retirement, Hawkins plans to travel and try her hand at an opera singing career.  After all, she was professionally trained at Emmanuel College and her cousin is the famous baritone Gordon Hawkins.
Hawkins is an active member of the Zeta Xi Omega Chapter of Alpha Kappa Alpha Sorority and a member of Oakey Grove Baptist Church in Evans, Georgia.
She earned her bachelor's degree from Emmanuel College, a master's degree from Baylor University and a doctoral degree from Georgetown University School of Medicine.
A retirement celebration in Hawkins' honor will be held from 2:30 to 4:30 p.m. Feb. 28 in room 6C113 in the VA Medical Center-Downtown Division.