Since students are not able to travel the world right now, Dr. R. Brandon Cromer, associate professor of biology in Augusta University's College of Science and Mathematics, brought Tanzania and Kenya to the classroom for his students. 
Through a recent grant provided by Augusta University's Study Abroad Office, Cromer worked with a study abroad program to bring this interactive virtual experience to AU.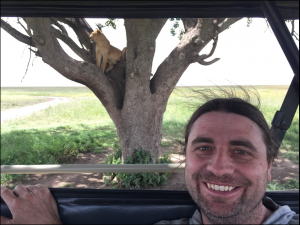 "Last summer, my Study Abroad Tanzania program was cancelled due to the COVID-19 pandemic," Cromer said. "My providers, EDU Africa and Fellowship Travel International, reached out to me to see if I were interested in doing any virtual sessions with them. I tested the waters and did two virtual sessions with EDU Africa and FTI in my ornithology class last semester. We had sessions with bird conservationists in Kenya, South Africa and Tanzania." 
After working with Maria Darley, director of Study Abroad, Cromer prepared a proposal for the Collaborative Online International Learning grant. He collaborated with his trip providers in Africa to provide three virtual sessions here. 
"I was very excited for my students to meet the staff of EDU Africa and FTI. I have worked with them for several years and they do an amazing job of providing experiential learning for students. The work they do can be life changing for students and I hope my class can get a taste of what studying abroad can provide," Cromer said. 
Of the three virtual sessions, the first session included a presentation by Caroline Ng'weno. Her work focuses on wildlife ecology and conservation in Kenya, specifically studying lions in Kenya's tropical savanna ecosystems. Ng'weno works for the Born Free Foundation and is involved with the Earthwatch Institute on a project about lions and their prey in Kenya's Maasai Mara.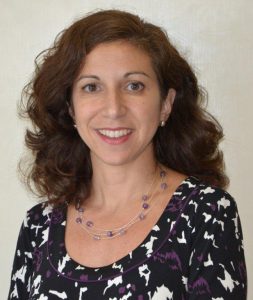 "Because this is an environmental science class, the students have learned about issues that are currently challenging the world's environments," he said. "These virtual sessions allowed the students to see that these environmental problems are real, rather than facts from a textbook. They will also get to learn about the specific conservation challenges affecting local communities in Africa and hear directly from the people working to solve these problems."  
The second session was led by Honeyguide, a community-based non-governmental organization in Tanzania, dedicated to supporting conservation efforts by local communities for the protection of Tanzania's biodiversity.  Students heard from a representative of Honeyguide about their conservation model and how it contributes to sustainable tourism in East Africa. The third session included a virtual safari drive through Ol Pejeta Conservancy.  
Ol Pejeta is the largest black rhino sanctuary in east Africa, home to two of the world's last remaining northern white rhino as well as a chimpanzee sanctuary. Students participated in a "ride along" and saw some of Africa's most famous wildlife, such as lions, zebra, giraffes and elephants. 
"Students that have not traveled abroad usually do not realize what they are missing," he said. "By traveling to countries with cultures that are vastly different than their own, students gain a new perspective on life. Though virtual travel is not the same as going abroad, students can still learn about the culture of others by engaging with them online."
Cromer pointed out that the virtual events were not only beneficial to AU students, but also to the local economies in Africa.
"Additionally, the student-travel industry has been hit very hard by the pandemic and has been forced to get creative. Developing virtual sessions fills some of the financial void created by the pandemic. Furthermore, EDU Africa always partners with local citizens and businesses in order to benefit the local economy. So, by holding these virtual sessions, we have a way to also help the local community financially, even if the aid is relatively small," Cromer said. 
Learn more about Study Abroad opportunities.