The Center for Bioethics and Health Policy, part of the Institute of Public and Preventive Health at Augusta University, will host the inaugural J. Malcolm Kling Memorial Lecture on Bioethical Issues in Science, Technology and Healthcare at 2 p.m. March 23.
The lecture series, named in memory of longtime Medical College of Georgia professor James Malcolm Kling, DVM, will be held in the Lansing B. Lee Sr. Auditorium, 1120 15th St., on the Augusta University Health Sciences Campus.
"It's been an honor to work with Dr. Melissa Kling to devise a program to pay tribute to her father and his ethical work here at the university," said Laura Williamson, PhD, director of the Center for Bioethics and Health Policy. "It was clear from our early conversations that while her father had an interest in the ethical issues raised by the use of animals in research, more generally he had a passion for research ethics and promoting integrity. We were keen to have the lecture series reflect all his interests and also the current priorities of the university."
The visiting fellow presenting the inaugural lectureship is Christine Grady, PhD, chief of the Department of Bioethics at the National Institutes of Health Clinical Center.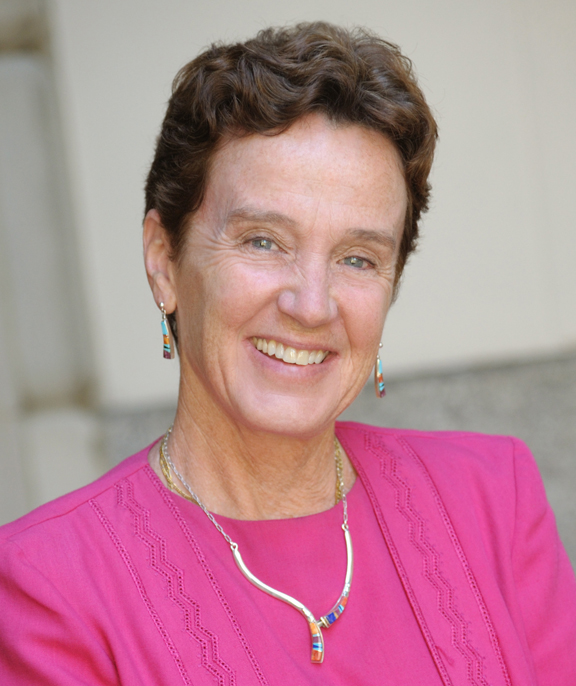 Grady has worked in nursing, clinical research and clinical care, with a specialization in HIV. She was a commissioner on the Presidential Commission for the Study of Bioethical Issues from 2010-17. Grady is a member of the National Academy of Medicine, a senior fellow at the Kennedy Institute of Ethics and a fellow of The Hastings Center and American Academy of Nursing. She received the National Institutes of Health CEO Award in 2017 and the Director's Award from the same organization in 2015 and 2017.
"I am thrilled we were able to secure Dr. Grady to give the first lecture to honor Dr. Kling," Williamson said. "Dr. Grady is a preeminent ethics scholar and her work has a particular focus on research ethics. That Dr. Grady will join us, as Visiting Kling Fellow, to talk to our community about contemporary challenges in clinical research ethics will add greatly to our institutional ethics culture, in which Dr. Kling played such a significant part."
About James Malcolm Kling, DVM
Kling, who passed away in August 2021, was one of the groundbreaking leaders of establishing ethical and humane treatment of laboratory animals, as well as ethical research standards.
He began his professional career in 1967 at the Medical College of Georgia, where he served as the director of the Office of Research and Support Services, attending veterinarian and professor until his retirement in 2001. Kling taught numerous future veterinarians, physicians, physician assistants and even medical illustrators and won teacher of the year on numerous occasions. He also served as interim vice president for research and interim chair of pharmacology.
"My dad was a pioneer in the field of laboratory animal medicine and the ethical treatment of the animals in his care," said Melissa A. Kling, DVM, director of the Animal Care Facility and Macon campus attending veterinarian at Mercer University School of Medicine. "Of equal importance to him was the research taking place, and he ensured it was conducted responsibly and at the highest of standards. Dad was one of the most respected people in his field, and his contributions were far reaching to include his years of teaching. Having shadowed him since I was in grade school, and then later working alongside him, he instilled his values of integrity, compassion and giving back. I could not have had a better role model nor be better prepared for my career to follow in his footsteps.
"Having the inaugural lecture series kick off with Dr. Grady is beyond what I could have imagined, and I look forward to many more presentations," she added. "I would like to thank Dr. Betty Wray and Mrs. Laura Beveridge for giving me the inspiration to pursue this amazing tribute to Dad."
In 2009, Kling was awarded an Alumni of the Year distinction from the University of Georgia College of Veterinary Medicine, which coincided with the 50th anniversary of his graduation. In 2001, in recognition of his contributions, the Malcolm Kling Lectureship in Research Ethics was established at MCG.
Kling obtained his Doctor of Veterinary Medicine at the age of 23 from the University of Georgia in 1959. He went on to pursue a master's degree from Auburn University in physiology and biochemistry in 1961 and a doctoral degree in pharmacology and toxicology at the University of Florida in 1967. He returned to the University of Georgia College of Veterinary Medicine in 1961, where he taught anatomy for two years.