Augusta University's Immunology Center of Georgia aims to enhance its research capabilities and foster academic excellence with the formation of a new Scientific Advisory Board. The SAB, the first of its kind at the university, will support IMMCG's commitment to advancing immunology research on a national scale.
IMMCG, established in 2022, is part of the Medical College of Georgia at Augusta University. The SAB includes eminent leaders in the field of immunology research from across the United States to provide expert counsel to IMMCG and guide the growth and evolution of the center.
Klaus Ley, MD, and Catherine "Lynn" Hedrick, PhD, Georgia Research Alliance eminent scholars and co-directors of IMMCG, formed the SAB with an eye toward the future.
"The SAB advises on our structure, our hiring, our strategic plan and future initiatives around immunology," Ley said. "We value their input as we create a comprehensive strategy for IMMCG's path forward."
READ MORE: Augusta University welcomes world-renowned researchers to Medical College of Georgia
Hedrick added that immunology includes a diverse range of health care issues.
"Immunology forms a foundation for both the prevention and treatment of numerous life-threatening ailments, from cancer to heart disease, diabetes, arthritis and more," Hedrick said. "Our new advisory board adds another level of support as we study new ways for the body to marshal its immune response to defeat threats to human health."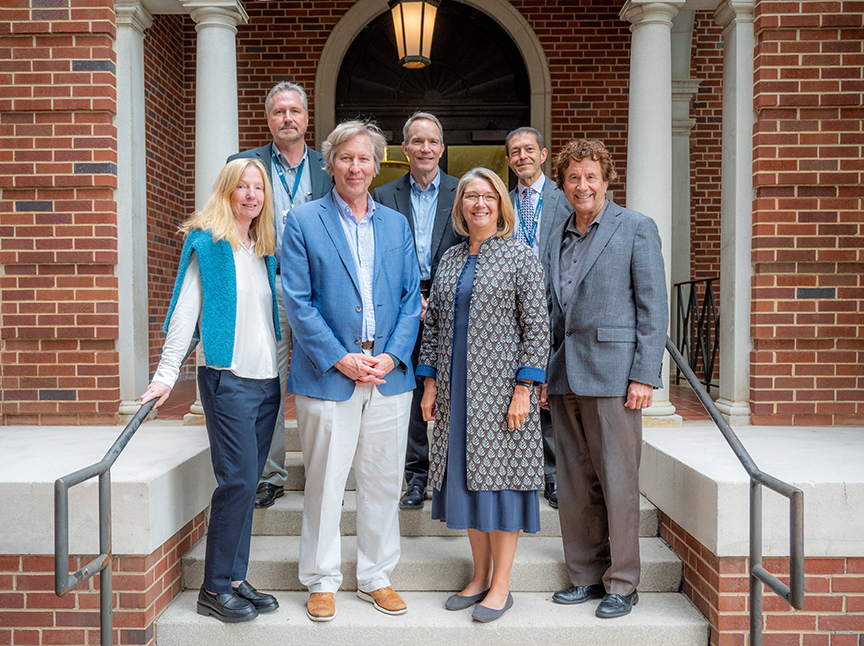 The 2023-24 board includes:
Buckner recently visited Augusta University's Health Sciences Campus for the first time as part of a board review. During her visit, she gave a research seminar, talked with the Hedrick and Ley lab teams and met with leadership from the Medical College of Georgia and the Georgia Cancer Center. SAB members Kronenberg and Kaplan also participated in meetings, and Kronenberg offered a research seminar virtually during the Oct. 10-11 event.
"The newly formed Immunology Center of Georgia has made amazing progress in the first year that Dr. Hedrick and Dr. Ley have been at Augusta University," Buckner said. "The newly recruited group of faculty brings youth, energy, intelligence and passion to this center. IMMCG is off to a great start and is sure to be a strong addition to the research community at the Medical College of Georgia."
READ MORE: Immunology Center of Georgia recruits reflect expertise from immune cells that can 'smell' to better understand inflammatory bowel disease
Kronenberg agreed that IMMCG is in a good position to support growth.
"Drs. Hedrick and Ley have a long history of accomplishment and innovation in biomedical research in fundamental and translational immunology," he said. "This sets them up to provide the needed intellectual direction and personnel to build the Immunology Center of Georgia. Although the center is new, they are off to a good start with a group of young faculty recruits."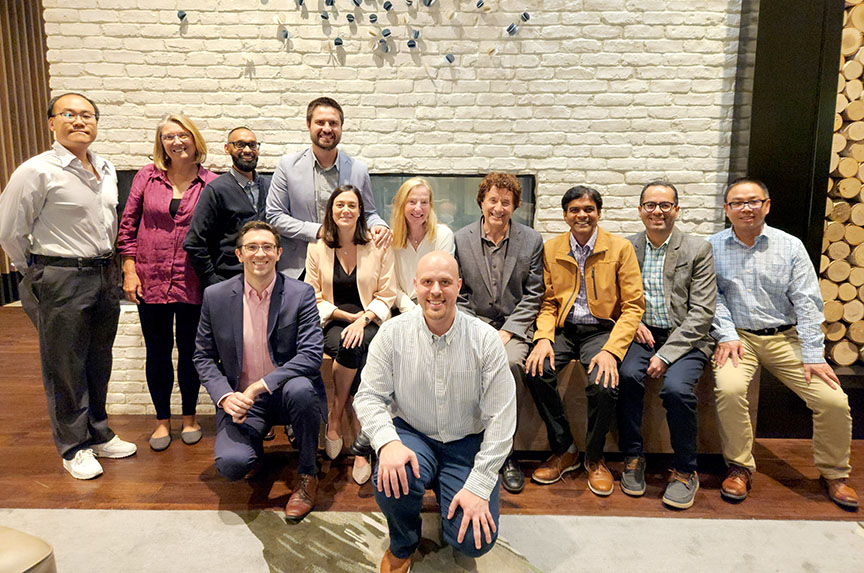 One of the SAB's key priorities is to provide expert counsel to the leadership of IMMCG, paving the way for collaborations and future advancements. The board will look to support IMMCG through collaborative grant opportunities, faculty recruitment, evaluation of tenured faculty, mentorships for junior scientists, immunology-related training programs, seminar series and evaluation of core facilities.
With the SAB's guidance and expertise, the future of immunology research at Augusta University is poised for unprecedented growth and excellence, said David Hess, MD, dean of the Medical College of Georgia.
"This is another important milestone for the IMMCG that will not only benefit our academic community but has the potential to escalate groundbreaking discoveries in the field of immunology that will be made right here on our campus," Hess said. "This board will ultimately help expand the center's research capacity and, we hope, advance our efforts to develop a future new research building on campus, where the IMMCG could have a permanent home."