Four Augusta University Writing Center consultants presented original research at professional conferences this year.
Logan Eidson, an undergraduate peer consultant, presented in the roundtable panel "What if I Don't Want to be a Citizen?" at the International Writing Centers Association's conference in Atlanta. In his presentation, he claimed the rhetoric of "citizenship" may be problematic and exclusionary in writing centers with the current political climate.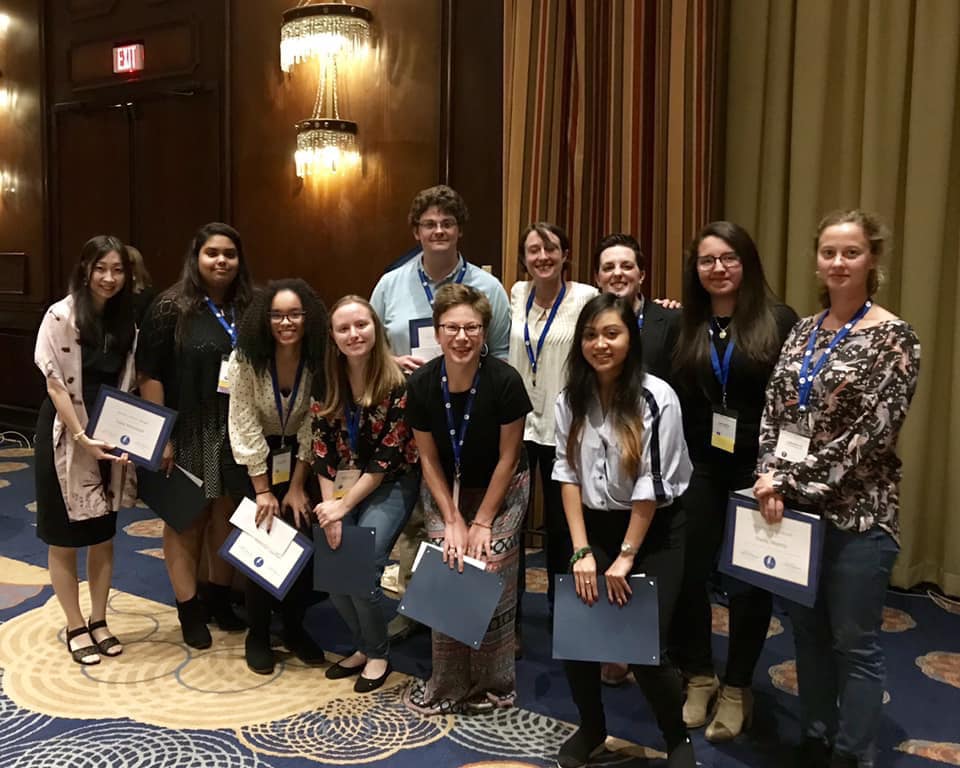 Eidson was one of few undergraduates to have his presentation proposal accepted through blind review in the IWCA conference. This is one of the most prestigious conferences in writing center studies.
"Not only did he offer research and perspectives on the conference's theme, but he also engaged the entire audience in rigorous discussion. I was impressed with how he managed the audience's questions and comments," said Dr. Candis Bond, director of AU's Writing Center.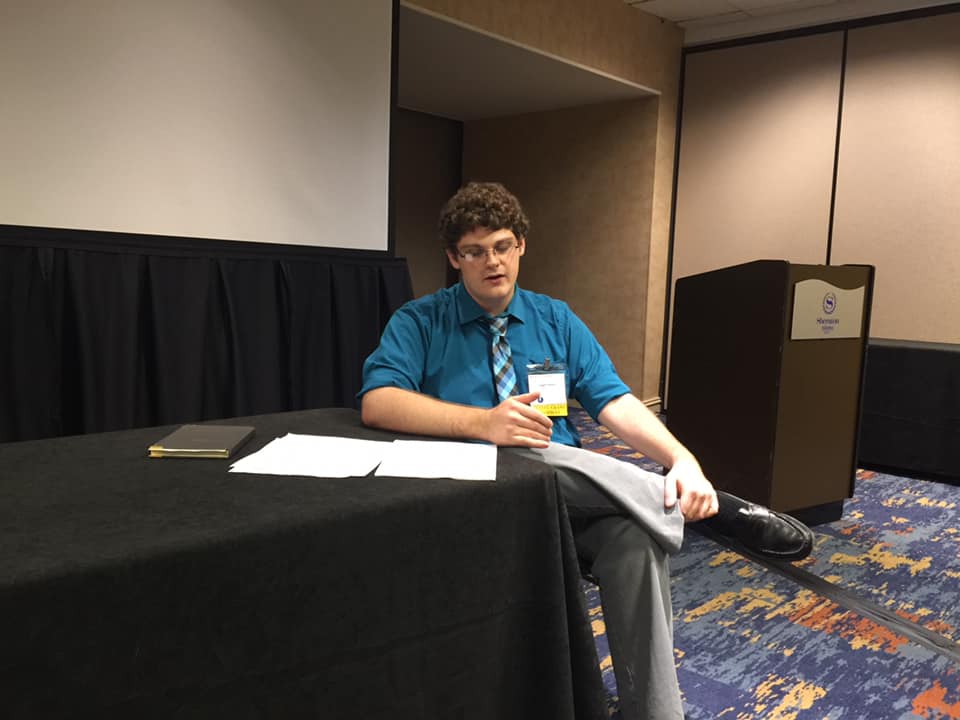 Eidson was also honored by the IWCA with a $500 travel grant. Since presenting, Eidson's work was published in the online publication The Dangling Modifier.
Three additional consultants presented at the Southeastern Writing Center Association's annual regional conference in Myrtle Beach, South Carolina.
Graduate assistant Samantha Carr presented her proposal, "Promoting Negotiation and Facilitating Literacy Acquisition during Consultations with English Language Learners." This presentation focused on techniques for working with non-native, English-speaking students.
Carr also presented her proposal with Sabrina Nacci, titled "Integrating Writing Center Workshops into High School English Language Arts Classrooms." This session used data collected from a high school workshop series to promote the writing center's involvement in high schools.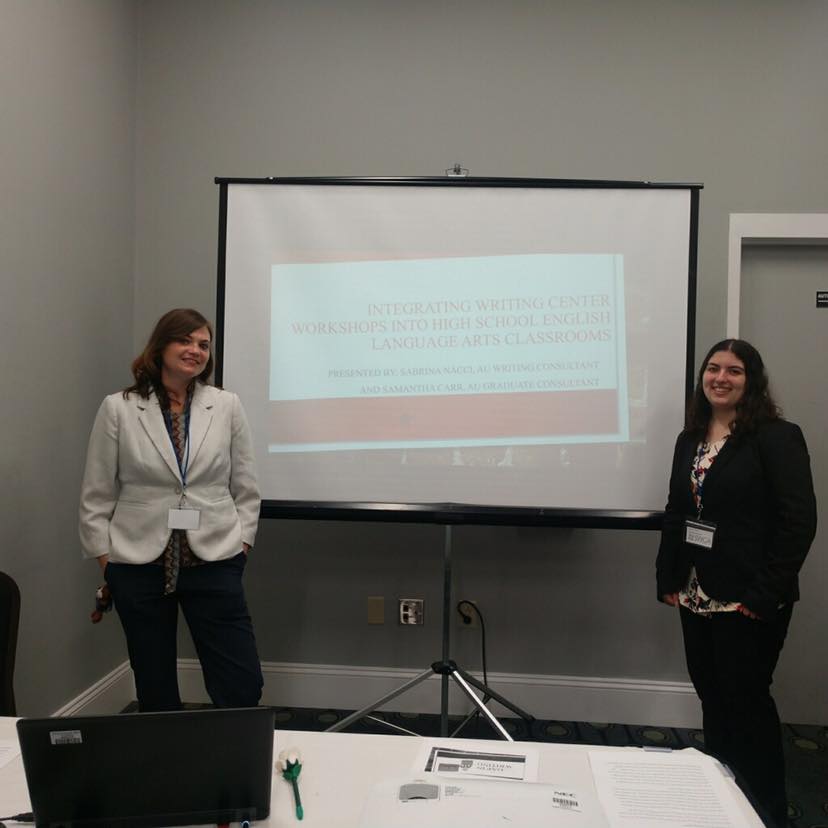 Bond said she was impressed at the level of professionalism and initiative they displayed.
"They offered advice for integrating writing center workshops into high school English language arts classes," Bond said. "The large audience at this presentation was receptive to Samantha and Sabrina's research and left with practical ideas for expanding the scope of their writing centers."
Postbaccalaureate consultant Barb Card hosted a workshop titled "Using Reminiscence Therapy to Improve Writing Ability." This workshop provided practical methods for supporting anxious and nontraditional writers borrowed from the field of reminiscence therapy.
"All four students delivered well-researched, professional and engaging presentations that were positively received by their audiences. All of these students were inspired by their practice in the center; they had seen things happen during writing consultations that caused them to ask questions, and when they sought answers in the literature, they noticed gaps, inconsistencies or room for new research," Bond said.
The students were able to receive funding to attend the conferences through the Center for Undergraduate Research and Scholarship, Student Government Association, the Pamplin Student Research Travel Fund and the Department of English and Foreign Languages.
Learn more about the Writing Center at Augusta University.