The year didn't end the way Augusta University's fourth-year women's golf coach Caroline Hegg would have liked, but overall, she declared the season a success.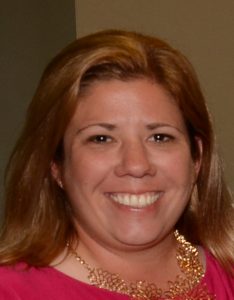 "We broke every major scoring record in school history, had the best individual performances, the top three individual performances in school history," she said. "It's pretty awesome to think about, that not only did we have the best player ever, we had the best three performances ever."
Senior Maggie Ashmore averaged 72.53 in 19 rounds this season and along with juniors Linda Lundqvist (72.91 in 22 rounds) and Charlotte Alran (73.05 in 22 rounds) overtook the previous scoring mark held by former standout Leah Hart (73.68 in 25 rounds) in 2002-03.
The Jaguars had four top-five finishes this season, including second place in the Liz Murphey Collegiate Classic and third place at the Las Vegas Collegiate Showdown and the Valspar Augusta Invitational.
Year in review
They started their season with a fourth-place finish at the Lady Paladin Invitational, where Alran and Ashmore finished tied for 20th individually.
"The Furman event was actually OK. We didn't play well and finished fourth, which is a good sign, because when you don't have your 'A' game and you're still competing … it means you can stand the test of a full season," Hegg said. "That Furman tournament was a good sign, that Chicago tournament we finished eighth but it was a great field. We shot under par total so that was a strong performance.
"By the time we got to Vegas, Charlotte had final rounds of 66-65, made a ton of birdies and (the team) started to believe in each other and see that they could compete with anybody," Hegg added.
The team qualified for the NCAA Regionals for the third time during Hegg's tenure but struggled in three days at Forest Akers West Golf Course in East Lansing, Michigan. They shot 302-297-312-911 and tied for 14th with Xavier.
"The first round at the regionals wasn't our best golf of the year, but we were still right in it," Hegg said. "We talked about coming out the next day and being ready for some inclement weather. We were the first group out that day (for Round 2). We were supposed to tee off around 8 a.m., and we didn't tee off until 2:45 p.m. We were at the course until 9. By the time we teed off, I was worried about them being tired. I was worried about them being focused. But they were really sharp on the front nine but we ran out of gas on the back nine.
"While our final day was not good, to me things kind of turned on the back nine on Day 2 and we ran out of gas after a really long, tiring day, waiting out the rain and trying to stay mentally prepared," Hegg said.
Saying goodbye
Hegg will lose three seniors next season: Ashmore, Cecilia Diez-Moliner and former walk-on Sarah Tychsen. Hegg considered Ashmore her MVP because of her steady year.
"She didn't have her best week at regionals but that's golf," Hegg said. "When she came here, she was not really highly recruited and didn't make the lineup her freshman year and sat out with injury her sophomore year, then redshirted and still didn't play. But I saw this girl out here that was just grinding every day. Always out here, always working.
"It's been cool to watch her come to the team with no real expectations and see her grind and turning into our No. 1 player by their fifth year has been a pretty cool thing to see," Hegg added.
Hegg and Diez-Moliner came to Augusta at the same time. Diez-Moliner struggled to get into the lineup, too, sometimes putting too much pressure on herself, but Hegg said she was a special player on the golf course when she was in the zone.
"I always loved the gear she could turn on in tournaments," Hegg said. "She struggled a little bit in the spring and, honestly, it was a game-time decision whether I was going to take her to regionals or take a younger player. But she's a senior, she had given everything to this team for four years and I felt I needed to give her that final opportunity. She played really well those first two rounds at regionals and it was nice to see her out on a positive note."
Tychsen didn't compete much, but Hegg said she was one of the kindest, sweetest souls she'd ever had the honor of having on one of her squads.
"She was a big part of the team off the golf course because she brought everyone together," Hegg said. "She's one of those unifying people that has a way of making everyone around her happier and better. And while she only got to play at our home tournament a couple of times, her impact was very important on our team."
Building toward next season
Hegg has three freshmen joining her squad of two seniors, two juniors and a sophomore next season.
Saii Boon-In Napabhach, of Thailand, is "a really impressive player with an impressive résumé and probably is one of the more decorated international players that we've brought in on the women's side."
Maria Villanueva, of Spain, has potential and a lot of physical talent, Hegg said, and Amy Ng from Alpharetta, Georgia, reminds Hegg of Ashmore in ways.
"We're trying to find pieces that can grow and develop into girls like Maggie. I kind of view Amy similar to Maggie in a lot of ways. The talent's there; it's just going to take some time and maturity and growth and I think down the line, she can be a good player for us," Hegg said.
Hegg's goal for the freshmen is simple: Come in and make the returning members as uncomfortable as possible and make them fight for their spots in the starting lineup.
"We have three girls coming in that can compete for lineup spots," Hegg said. "I think Saii will be ready to step right in and contribute at a very high level, and it wouldn't surprise me if Maria was right behind her."
But while the competition will be viewed as healthy, Hegg is depending on her veteran players to set a good example, lead and teach the new members what Augusta golf is all about and what the expectations are.
"That's how you have a winning culture," Hegg said.
Starts with the coach
Hegg said Augusta University's reputation as a golf program shows they belong.
"And the word is out that Augusta is a place where you can compete against the highest level on the women's side and we have plans on going to the national championships very soon."
To do that, Hegg said it starts with her and the scheduling to make sure they're playing in the best tournaments out there.
"I'd say our schedule was a B-plus this year, maybe a B. Next year it's an A," she said. "I don't put a lot of pressure on the expectations of 'oh, we've made it three times' (to regionals). That's just normal. That's what we're here to do. It's like cooking, if you have the right ingredients to do it right, you're going to come up with something good. You can't worry about the final product until you make sure you take care of your steps and make sure you're doing things the right way in the process."