For students moving into the residence halls at Augusta University this week, they are greeted with a warm, but socially distanced welcome to help mitigate any spread of coronavirus on campus.
"I'm so happy to be here," said Gabrielle Gear, a freshman from Adel, Georgia, as she began unloading her car and preparing to move into Oak Hall on Aug. 3. "With coronavirus going on, it's been a tough year for a lot of us who are starting here as freshmen. First, high school got out early. Then, at my school, we ended up having a drive-through graduation. Fortunately, we were able to have an actual graduation later this summer, but it has been an experience."
Gear, who plans to major in biology at Augusta University, said she celebrated with her family when she heard that students were allowed to move into the residence halls during the week of Aug. 3-8.
"I am very glad that I'm able to live in the residence hall and have classes on campus instead of taking courses online," Gear said, adding she doesn't mind taking precautions such as wearing a mask and social distancing in order to stay healthy and safe from COVID-19. "By now, I hope everyone understands the importance of social distancing and protecting yourself and others from this virus."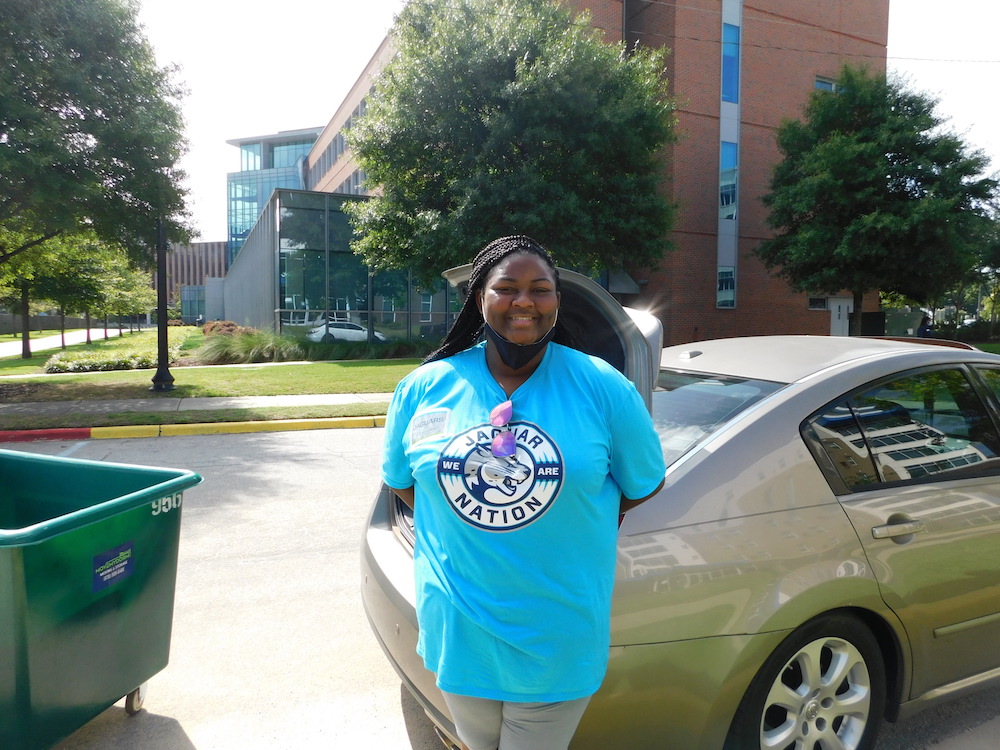 Housing and Residence Life at Augusta University has taken many steps to comply with the Centers for Disease Control and Prevention and state guidelines to help protect residents during this pandemic and create a safe move-in experience for students and their families.
For example, rather than having students move in Friday evening and Saturday morning as in previous years, move-in week is over the course of six full days, Monday through Saturday, from 8 a.m. until 6 p.m. each day.
Students and parents have signed up for a specific time slot to move into the residence halls to ensure social distancing of residents. Approximately 75 students per building are moving into the residence halls each day.
Each student can only bring two guests to help them move in to the residence halls and students and their family members are required to wear face coverings during the move-in process. The university is also providing two masks to all students, faculty and staff.
In prior years, volunteers from across campus would help students move their belongings into the residence halls, but because of the pandemic, students and parents must handle their items themselves this year. Also, the appointment times have been staggered in order to create more social distancing.
Augusta University has spent a great deal of time communicating with students and their families ahead of time about these safety requirements that will help mitigate risks during this pandemic.
In addition, the resident advisors have been well trained in proper social distancing and they understand the need to require students to wear masks in common areas in the residence halls.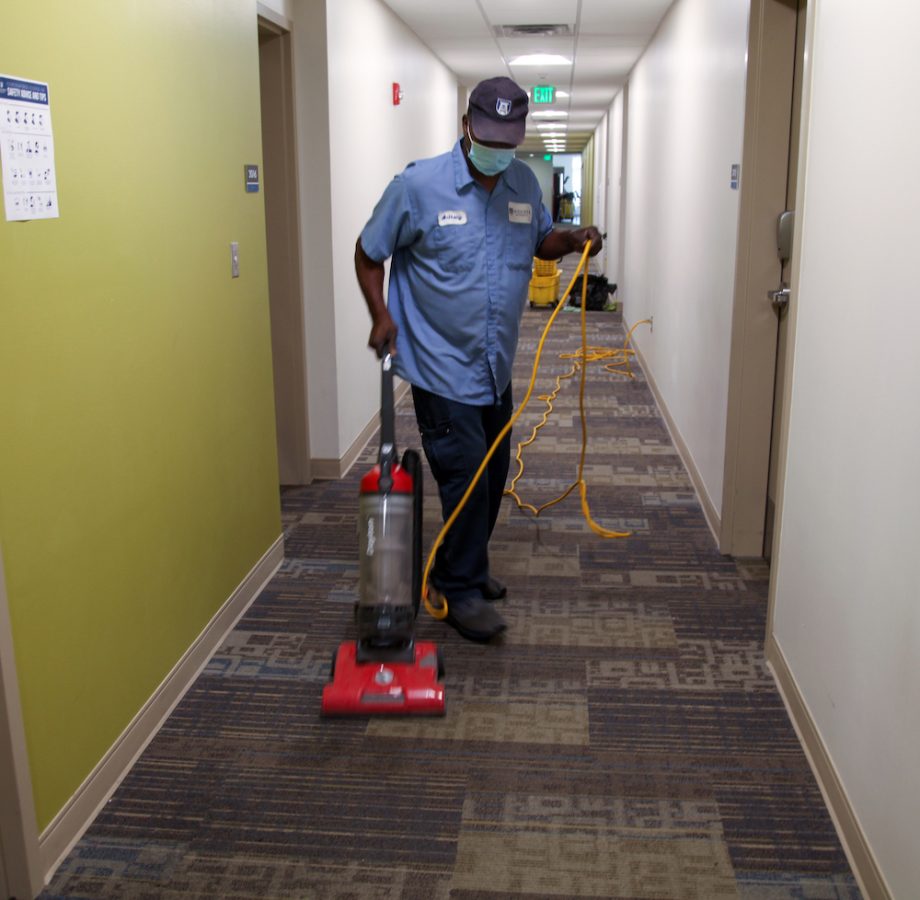 While it will not be a typical year at Augusta University considering the coronavirus pandemic, Dr. Susan Davies, vice president of Enrollment and Student Affairs at Augusta University, believes this freshman class is an extremely resilient group of students.
"We know the freshman year experience will not be exactly what our freshman students have received in the past, now that we have to social distance and wear masks in college for the first time," Davies said. "But we have to remember that these students just graduated in the Class of 2020 from high school, and they have already built a resiliency in knowing what to expect with COVID-19 and they understand why all of the safety measures are in place and why they are important. Our goal is to provide a unique, engaging freshman year experience in our 'now normal' environment."
Mahadia Islam, president of the undergraduate Student Government Association at Augusta University, is also one of the resident advisors at Oak Hall.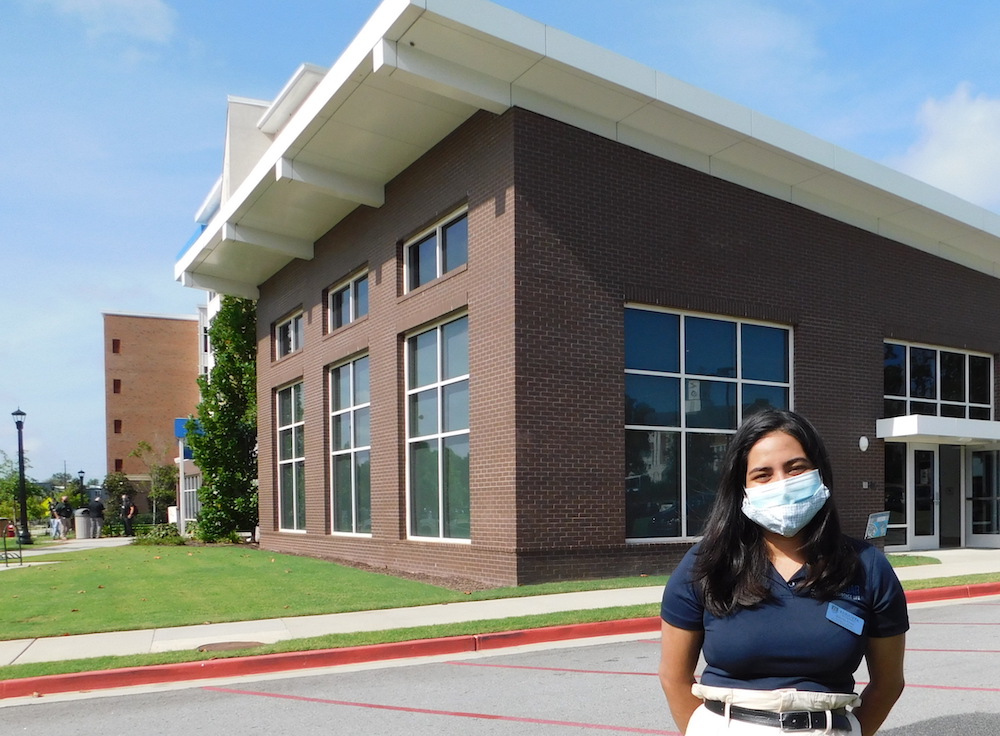 She believes the university is fully prepared to welcome students back to campus.
"This is my second year as a resident advisor and my first year at Oak Hall, which is the freshman dorm," Islam said. "Being a resident advisor for freshmen, we are more aware of what they might need. After all, this is their first year in college and the first time they are moving into a residence hall, so we want to make sure we are showing them the proper way to move in, especially with COVID going on."
Islam believes Housing and Residence Life has done an extraordinary job preparing residence advisors and students for safe, community living.
"Housing has taken a lot of precautions to make sure everyone is social distancing," she said. "During move-in week, we are trying to make transitioning to their room as fast as possible with the least amount of contact, and we are wiping down everything because we don't anyone to get sick. We are just being extra cautious and we want to make sure people get in, get out and get their room unpacked."
Kike Ogunsemore, a student at the Medical College of Georgia, said she has been impressed with the efficiency of move-in week.
"This is my sixth year at Augusta University and I used to live in University Village for four years as an undergrad. Now, I'm in my second year in medical school," she said. "This coronavirus has changed so many things, but you can see that the students are efficiently moving in, social distancing and keeping safe. That's what is important."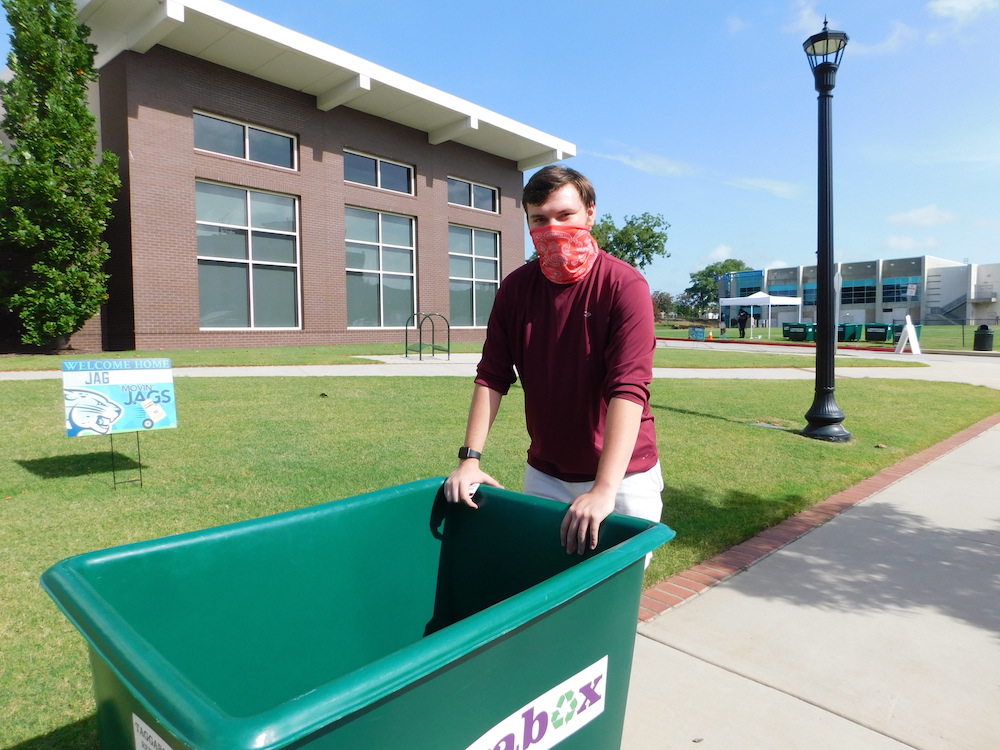 Keegan Abley, a freshman from Atlanta, did not know what to expect as he drove up to Oak Hall to begin his first year at Augusta University.
"It feels great to be on campus," said Abley, who plans to major in kinesiology. "I definitely think I will have a lot more fun on campus rather than doing school work at home. I am ready for this semester to begin."
For more information on campus reopening, please visit the Augusta University reopening homepage.