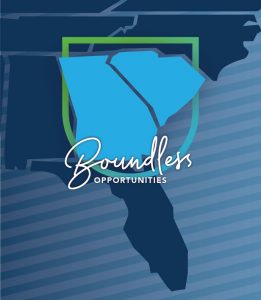 Augusta University will begin offering in-state tuition for South Carolina residents this fall as part of its growing commitment to expand educational opportunity and access for the region.
The South Carolina scholarship will be available to qualified South Carolina residents and covers out-of-state tuition costs, which are estimated at $15,000 per year or $60,000 over four years. In-state tuition at Augusta University is currently estimated at $17,814 per year and includes fees, housing and meal plans.
"As we are located on the Georgia-South Carolina border, our success is inextricably linked to the success of our communities," said Augusta University Provost Gretchen Caughman. "Increased affordability for South Carolina residents is a win-win for the two-state region, making college more accessible and affordable to a larger number of people."
Qualified applicants include degree-seeking undergraduate students who have established and maintained residency in South Carolina for at least 12 consecutive months prior to the start of the term and degree-seeking graduate students residing in Aiken and Edgefield counties.
Eligible programs include most undergraduate majors at Augusta University, including those in the School of Computer & Cyber Sciences, the James M. Hull College of Business, the College of Education, the Katherine Reese Pamplin College of Arts, Humanities, and Social Sciences, and the College of Science & Mathematics. Prerequisite courses in the colleges of Nursing and Allied Health Sciences are also eligible.
Recently named by Forbes as a Top 10 Low-Profile, High Value College, Augusta University is the two-state's most affordable research university with nationally recognized programs in the health sciences and cybersecurity. For more information, visit www.augusta.edu/scboundless.