Several Augusta University students have been busy making waves in the entertainment industry over the past couple of months and creating promotional work for the university in multiple languages. Their recent work has been beneficial in getting the Augusta University brand out into the world and has aided in these students gaining newfound confidence in their language skills.
Several projects have recently been nominated for Emmys — one of the four major entertainment awards in the United States — which recognize artistic and technical merit in the television industry.
Diana Pacheco, Clayton Richardson, Hailey Dowdy and Joseph McElmurray were recommended by their professors for these translation projects. Their faculty saw something special within them and thought they would make a perfect fit for their respective project.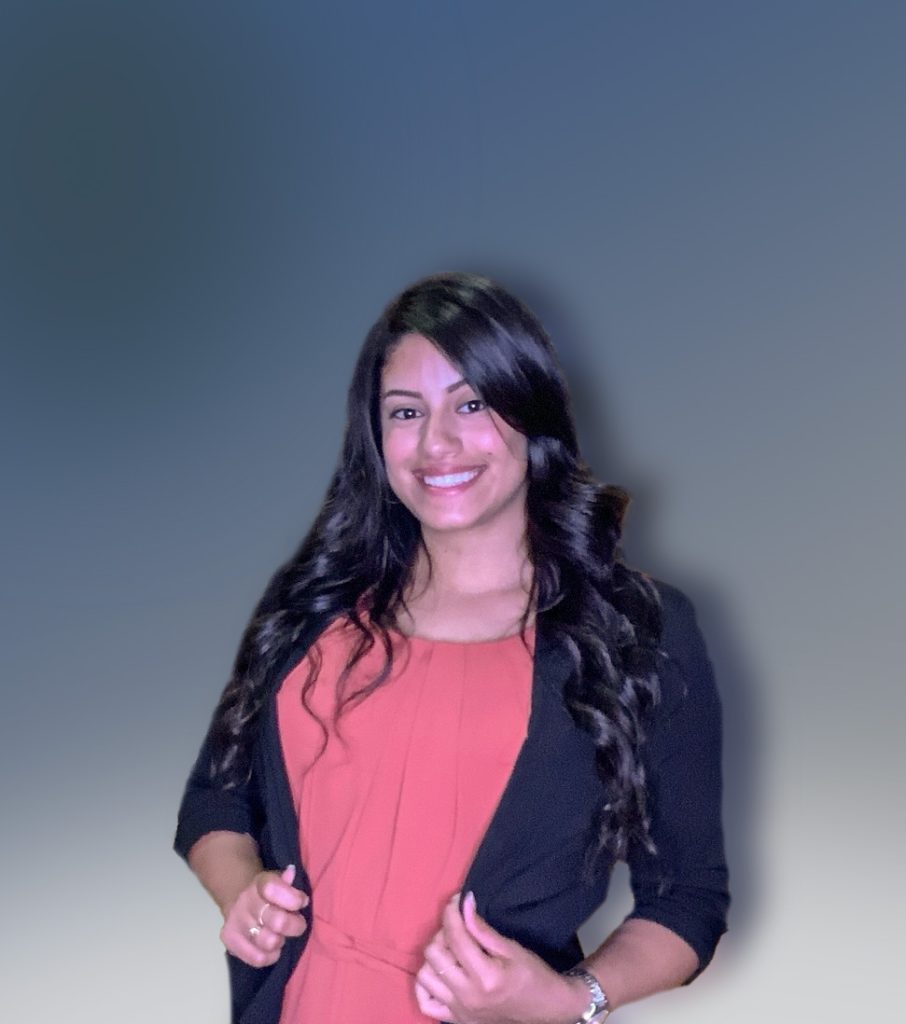 For Pacheco, a biology major in the College of Science and Mathematics, her mentor, Dr. Giada Biasetti, recommended her for one of the "My Augusta Story" video projects after witnessing how well Pacheco presented in Spanish during a class presentation. She lent her voice in the Spanish dubbing of the Haley Dowdy story.
This was not her first experience in dubbing work, but this has been the most impactful, she said. Pacheco added it's important that information is accessible to others, specifically in the medical field in which she works.
"They feel kind of relief when they see someone that speaks Spanish because the Spanish population has grown so much that they're impressed when someone is like, 'Oh yeah, I can translate your problems, no worries.' And they're like, 'Oh my goodness, thank you.' So, I definitely want to think that has inspired me to keep on going."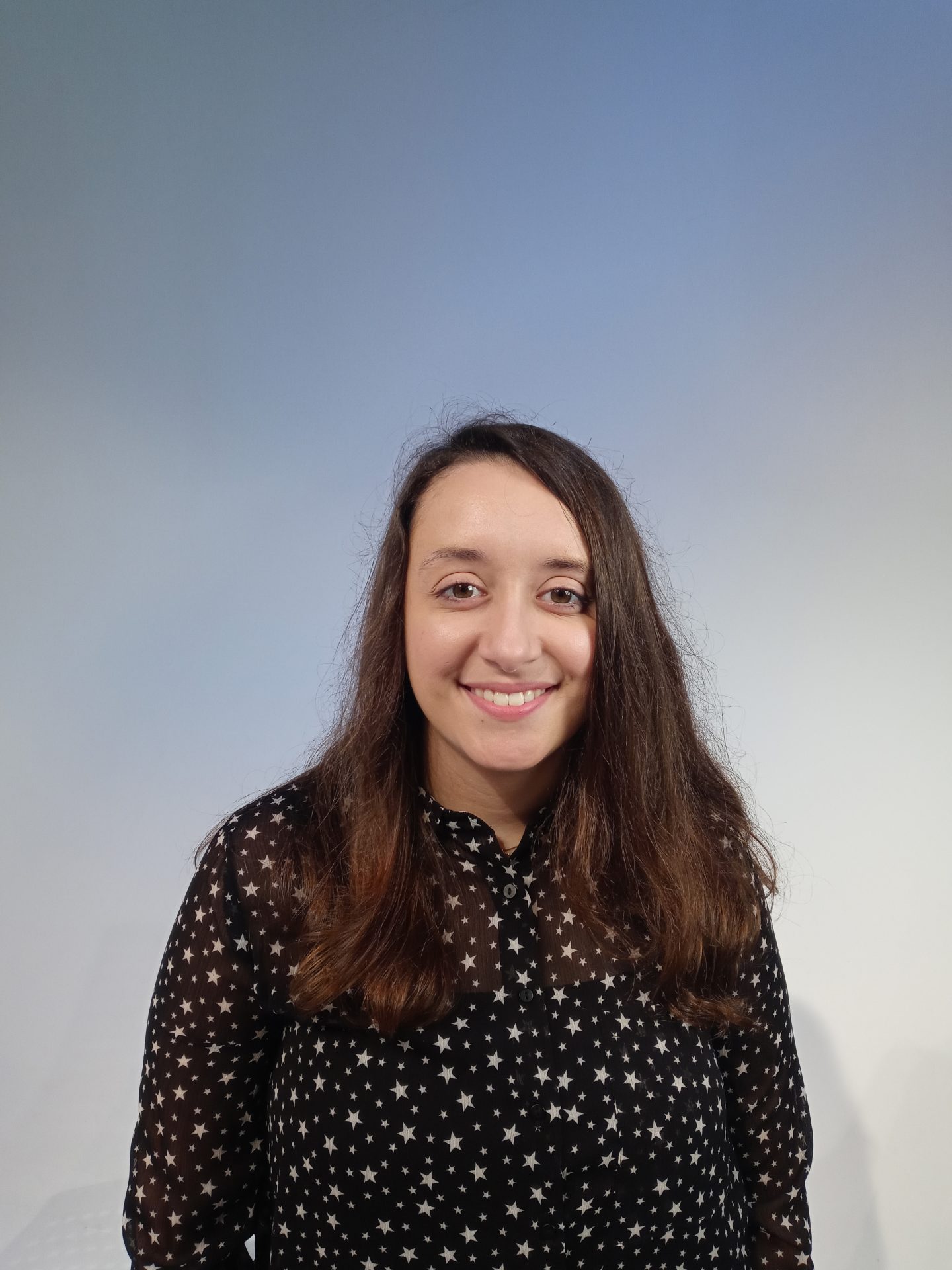 Dowdy, an animation student in the Pamplin College of Arts, Humanities, and Social Sciences, shared her unique story as to how she got started in the program. Coming from a small town, Dowdy didn't have too much to entertain herself with, but she made the most of it through art.
Although she started out as a biology major in the College of Science and Mathematics, when she bumped into her now professor, A.B Osbourne, assistant professor of animation in the Department of Art and Design, wearing a Gargoyles TV show shirt. Then she knew she had to take his class. From there her love of art grew, and the department was interested in telling her story. Dowdy's "My Augusta University Story" was translated by Biasetti and dubbed by Pacheco.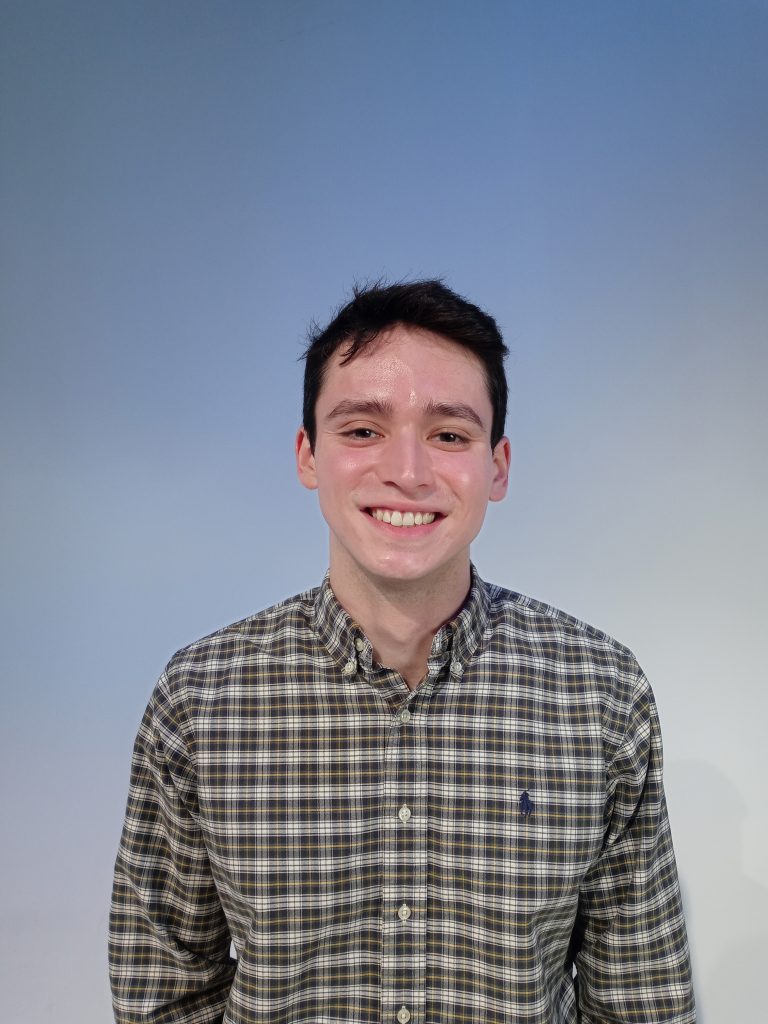 McElmurray, a math major in the College of Science and Mathematics who loves art as a pastime, came from a Spanish-speaking background with his mother being Nicaraguan. Pacheco recommended McElmurray to Biasetti for the Spanish dubbing of the Wycliffe Gordon "My Augusta University Story." Being a voice actor shifted McElmurray's perspective of what he was capable of when speaking Spanish.
"I wasn't sure I wanted to take the opportunity at first, because I never did anything like a voiceover or dubbing, and so I thought I'd probably do a bad job. And I thought 'Well, I'll just try it out,'" said McElmurray.
Taking a chance on his new skill worked out for him. He was able to gain more confidence in his Spanish skills and was empowered to look outside of the norm when it came to how he could effectively communicate with others in Spanish.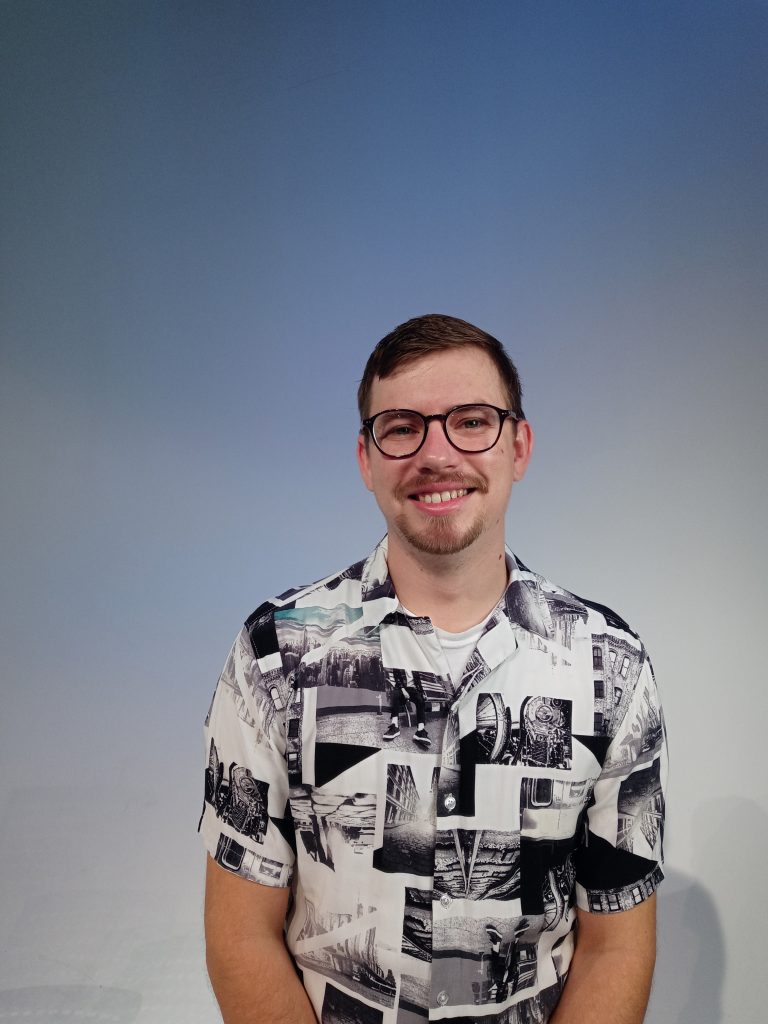 For Richardson, a communication major, his skills lied in videography. His potential Emmy nomination comes from the promotional video  "Wycliffe My Augusta University Story " he worked on with Art Berger. He played a major key role in audio and video production. However, Richardson is no stranger to awards. He produced a creative promotional ad for the annual INNOVATE student competition that led him to win his first ADDY award.The idea behind the project was all about innovation. Richardson decided to take a new approach to showcasing a problem that needed a solution by using the clichéd trope of a masked serial killer chasing a girl in the woods. However, there is a plot twist: Instead of falling victim to the antagonist, the woman finds a solution to help and humanize the "killer."
Pacheco was responsible for the dubbing and translating of his work in Spanish. Richards and Pacheco both recently won an ADDY Gold "Best In Show" award for the INNOVATE student competition project.
This experience for all the students helped them realize the risks they take could be rewarding, and that they don't have to limit themselves to what they learn in the classroom. They had a hard time putting into words what it would mean to them if they were nominated for an Emmy — let alone win.
According to the students, they could not have gotten far without the help of their professors and mentors. Making students step outside their comfort zone and try something new is exactly what Biasetti and Art Berger, director of multimedia production in Communications and Marketing, had in mind for these projects.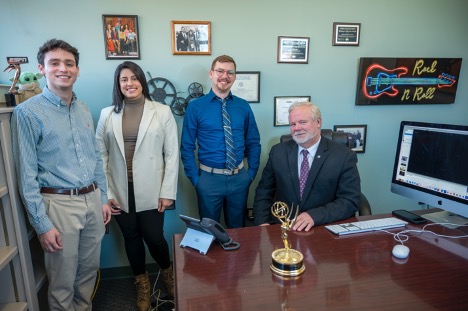 Berger, who has worked with brands such as ESPN, Turner Broadcasting, GLEF and Disney and has six Emmys himself, has the experience and knowledge to guide his students in the right direction by getting their foot in the door in the entertainment industry. Even though he has had many accomplishments throughout his career, he is most proud of helping students succeed and guiding them to their desired career choice.
Biasetti, who is fluent in English, Spanish and Italian, has been teaching for 19 years. Her journey began when she taught Italian and Spanish at Florida Atlantic University when she was a graduate teaching assistant. After her PhD at the University of Florida, she went on to teach at Iowa State and then at Augusta University, where she specializes in Spanish translation and literature.
But she wears many hats and has delved into teaching medical and business Spanish translation courses to increase accessibility. Biasetti also has experience working at Disney, occasionally providing translation and interpretation services during the time she worked there.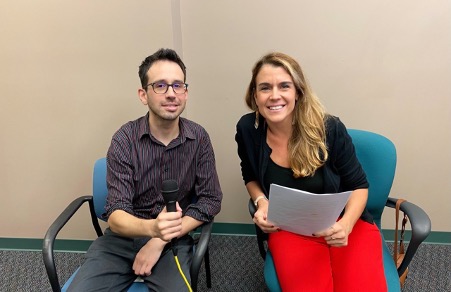 With the translation knowledge of Biasetti and the broadcasting industry knowledge of Berger, the students were in for a life-changing experience. This project was new and unlike any other that the university has done before.
"Translating something that someone just said is not only based on your intellectual ability, but you also have to have nerves of steel. You have to also be a performer," Biasetti said.
Berger's love for reaching multicultural audiences and wanting Augusta University to gain more national exposure is what encouraged him to submit these students' projects to the Emmys this year. Eight entries were entered in the professional Spanish categories. Pamplin's leadership, including Dean Kim Davies and Art and Design Chair Scott Thorp, supported the project by allowing students to do this specialized media work for class credit.
"This was an opportunity for them to work on something that they might not normally work on and provide them with a great opportunity to be in a professional environment," Biasetti said.
Berger was also grateful for the opportunity to work with students.
"For me, just creating professional opportunity for students through their learning of advanced video media and seeing students benefit professionally through career advice is extremely rewarding. I can tell you from a student's perspective that can sometimes be hard to do, but when it does occur, it is a win for all involved," he said.
"The path to create personal opportunity and professional growth is extremely rewarding for me, especially when a student listens to basic career guidance on how to prepare that resume, how to prepare that demo or build a demo website, and acts on that guidance, that moment makes a tremendous difference for an individual's career. I have been immensely proud of my students who were able to end up, right out of college, working for Disney, Turner or ESPN. They empowered themselves to go where they wanted to go in their career."
Ten entries were sent to the Emmys, and project leadership will know soon if the students were nominated. They know what a nomination would mean for the students and the university: namely, a chance to shine on regional and national levels.
"It would be amazing, hands down. It's a great honor and prestige for the university, but also for the students. It's an opportunity to showcase their work and show people that this is what you can do at Augusta University. You can specialize in one field, but also gain experience in another. For example, one of the students that participated in the project is a biology major and yet she's doing something as linguistically sophisticated as dubbing in another language… and possibly winning an Emmy! So, this just shows that Augusta University has a comprehensive kind of learning environment, and you can specialize in more than one area," Biasetti said.
"It is a great statement about the quality of work by our marketing and media team but more importantly about the opportunity created for our students who were able to work on video projects that will be professionally judged against Fox or Telemundo," said Berger.
"And that is really what an awards competition does for students: It is a pure confidence-builder, and a resume-definer that clearly says to an employer 'I can be competitive on a national level, not only from an awards standpoint but as a job applicant in the media industry.'"