Dr. Brian Agee, chemistry lecturer in the Department of Chemistry and Physics in Augusta University's College of Science and Mathematics, and Amina Aly, undergraduate biology student, presented their research at the fall meeting of the American Chemical Society.
Aly also presented her research the day prior on Aug. 23 for the ACS's Sci-Mix session, a selective event in which program directors choose the best abstracts from each division of chemistry at the conference. Due to COVID-19 restrictions, her sessions were held virtually.
The main presentation covered nylon 6-6, one of the most common nylons used for textile and plastic products. Nylon 6-6 is among the most versatile engineering thermoplastics and is used to make tire reinforcements, ski bindings, outdoor stadium seats and other products that need durability, strength and weather resistance.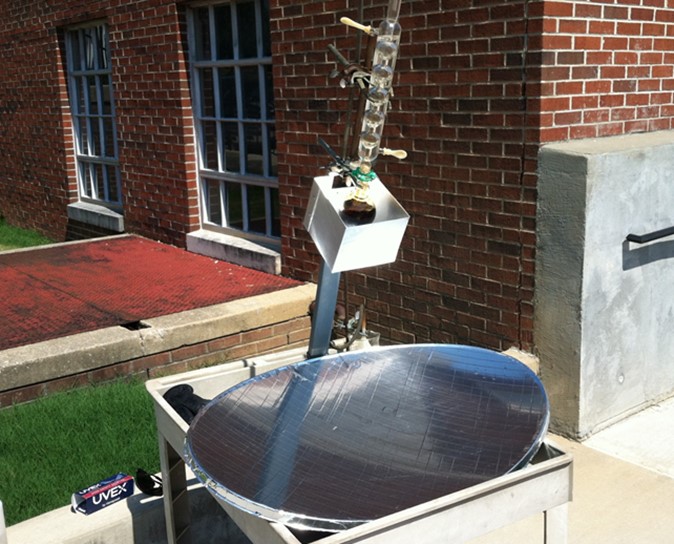 However, producing nylon 6-6 is not eco-friendly: It requires the endangered element zinc as a catalyst. But Aly and Agee's research found that iron catalyzes almost as well as zinc — and iron is available nearly anywhere in the form of rust (i.e. ferric oxide).
"The difficulty of synthesizing nylon 6-6 in this manner is the associated risk of extinction of a primary reagent in the synthetic pathway, zinc," said Agee.
"Zinc is currently 50-100 years away from extinction, giving focus to finding alternative synthetic methods without involving the use of zinc."
ACS Fall 2021 was a hybrid meeting that was conducted virtually and in person from Aug 22-26.
Learn more about this nylon research on the AZO Materials or Phys.org websites, or contact Agee with questions.