The Carnegie Classification of Institutions of Higher Education recently announced Augusta University has received a "high research activity" ranking, otherwise known as an "R2" designation, in the 2021 classification update.
For more than 45 years, the Carnegie Classification has been the leading framework used to distinguish institutions for educational research purposes. The classifications are used by funding agencies and are also the basis for the categories of annual rankings by publications such as U.S. News & World Report.
Dr. Jennifer Sullivan, the dean of The Graduate School, said the 2021 "high research activity" classification proves Augusta University is a national leader in research with plans to continue to grow and expand.
"The importance of the classification is obviously linked to the prestige of the university, and we have aspirations, as many institutions have aspirations, to be an R1 level institution, which is the most coveted designation," Sullivan said. "An R1 level institution is defined as a very high research activity institution with more than $40 million of funds and awarding more than 50 doctoral degrees a year. So, we are extremely pleased to be an R2 level institution that is striving to become an R1 institution."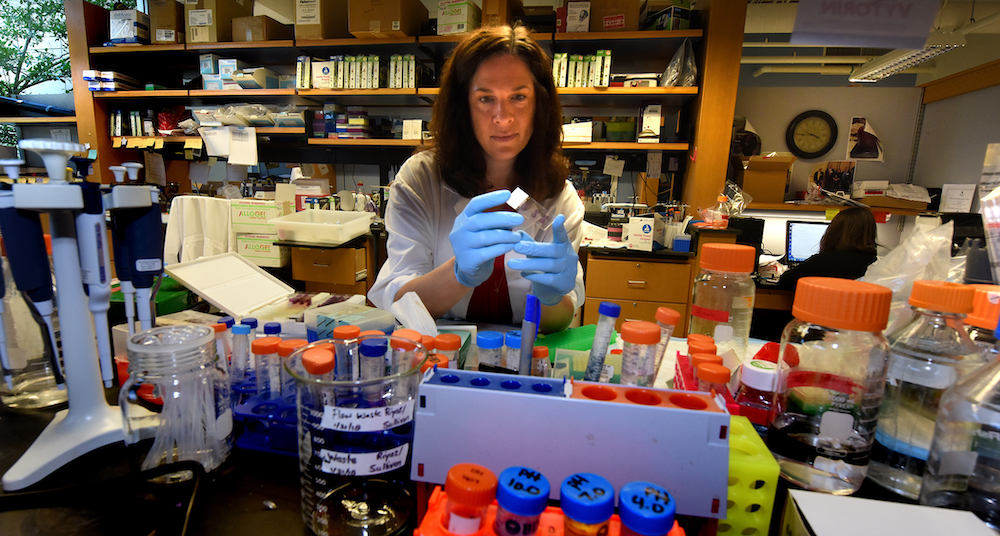 There are several research growth initiatives that are currently underway to help Augusta University reach the "very high research" institution designation, Sullivan said.
For example, Augusta University's new Transdisciplinary Research Initiative in Inflammaging and Brain Aging, known as TRIBA, is the focus of a three-year recruitment effort to grow the university's research footprint.
This research will be a collaboration of six different colleges at Augusta University, including the Medical College of Georgia, the School of Computer and Cyber Sciences, The Dental College of Georgia, and the colleges of Nursing, Allied Health Sciences and Science and Mathematics.
"To grow, we need more faculty and a more robust research portfolio," Sullivan said. "We want to bring people into an environment that's thriving. We need to bring in researchers and show them that this is our plan, this is our path for success and this is how we're going to get there."
Dr. Mark Hamrick, a bone and muscle biologist and senior associate dean for research in the Medical College of Georgia, and Dr. Babak Baban, an immunologist and associate dean for research at The Dental College of Georgia, are serving as co-leads on the recruitment steering committee for TRIBA.
"It is a $15 million investment over three years and it will be recruiting up to 15 to 20 new faculty members," Dr. Neil J. MacKinnon, the provost and executive vice president for academic affairs at Augusta University, announced last year. "We are very excited. Many of the new researchers will be on the fourth floor of the university's new College of Science and Mathematics building on the Health Sciences Campus."
Just in the past month, Augusta University has already made several exciting announcements regarding research, including that renowned immunologists and vascular biologists Drs. Klaus Ley and Catherine "Lynn" Hedrick from California's La Jolla Institute for Immunology have been named co-directors of the new Center for Immunology at MCG. In addition, Dr. Qin Wang, an expert in molecular neuropharmacology, has recently been named the inaugural director of the Program for Alzheimer's Therapeutics Discovery. Also, Dr. Yanbin Dong, a molecular geneticist and cardiologist at MCG, has been named director of the Georgia Prevention Institute.
As Augusta University seeks to be a top-60 National Institutes of Health-funded institution by 2030, priority recruitment targets will include individuals with NIH R01 or equivalent status, a mechanism used by NIH for health-related research and development. The university intends to use mechanisms such as endowments to recruit productive and accomplished research faculty nationally.
"If we're going to grow to become a top-60 NIH-funded research institution by 2030, we have to think big," Augusta University President Brooks A. Keel, PhD said during the announcement of the TRIBA initiative last year. "We have to think about how we leverage our collective expertise, knowledge and resources to provide continued impact for our communities, state and nation. As the state's only public academic medical center, this is what we were made to do."
There are many other areas of future growth in research and doctoral degrees at Augusta University, Sullivan said.
"The launching of the PhD program in the School of Computer and Cyber Sciences last year is huge for us," she said. "Obviously, we're known for our health care programs, but cyber is such a growing area in the institution and in this region. Having that PhD program helps create another arm for us to grow our research strength and build a more robust program. There is also room for growth in our biomedical sciences PhD program. I am pleased to share that based on the strong recruitment efforts of The Graduate School and our program directors, we have more than doubled our number of applications in two years."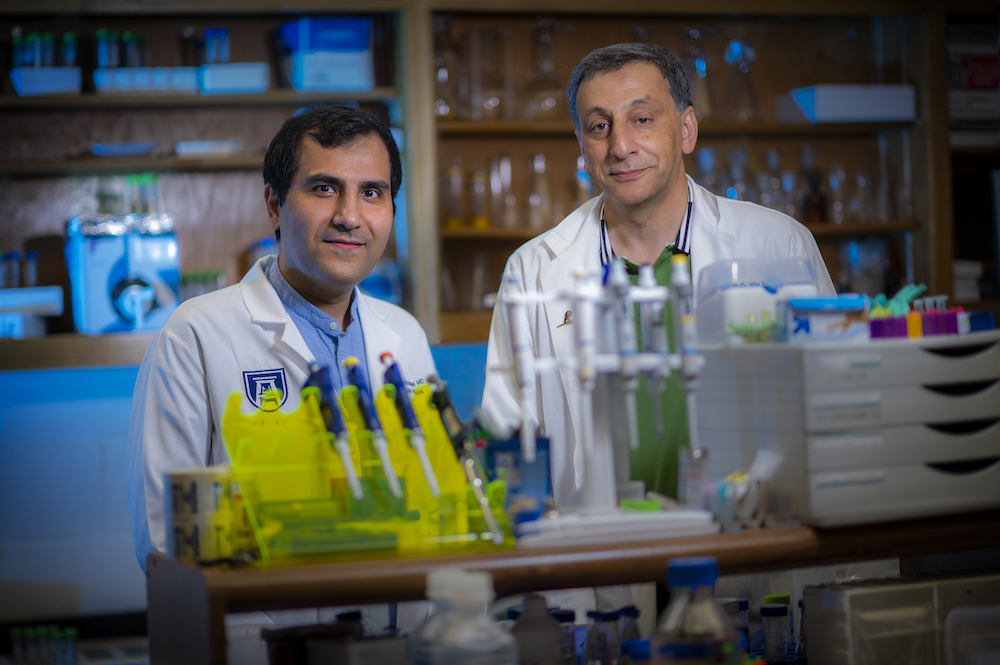 During the last full academic year, Augusta University conferred more than 40 biomedical science PhDs and Doctorate of Education degrees, Sullivan said.
"And, of course, we don't yet have our Cyber PhDs included in that number because the program just started last year, but give us three or four years and the number of degrees will continue to grow," Sullivan said. "Dr. Alex Schwarzmann, dean of the School of Computer and Cyber Sciences, is committed to the success of that program."
In addition, as Augusta University provides more online degree options in the future, the number of students seeking doctoral degrees will continue to grow, she said.
Sullivan also believes continuing an interdisciplinary approach to research and education will be invaluable at Augusta University.
"We have so much expertise here; let's not do things alone," she said. "There are opportunities for bridging the College of Education and MCG and opportunities for bridging SCCS and Pamplin College. The possibilities are endless. It's all right here. We're one institution. Let's work together."
Sullivan, who is also a professor and researcher in the Department of Physiology, said she couldn't be prouder of where Augusta University is headed.
"I have been part of our research enterprise for 21 years and I can honestly say that we have a very strong, committed and dedicated research faculty," she said. "When I talk to people and they want to know what our strength is, hands down, every single time, my answer is, 'The people who work here.'"
"We understand that we're not going to beat cancer or we're not going to beat cardiovascular disease working independently. It's going to be those collaborative team projects. And I think it is easier to attract new people when they know they're going to have that strong group of collaborators."
Augusta University has a "phenomenal" future ahead of itself, she said.
"There's so much potential for future growth here," Sullivan said. "I think receiving the R1 classification as a 'very high research' institution isn't going to be too far down the road, if we continue on the trajectory that we're on right now."