Augusta University President Brooks A. Keel, PhD, recently embarked on a meaningful visit to Southwest Georgia, where he hosted alumni receptions, engaged with local Rotary Clubs, and met with regional business, community, and legislative leaders. The July visit aimed to underscore Augusta University's dedication to tackling rural health care challenges and fostering stronger health care outcomes for all Georgians.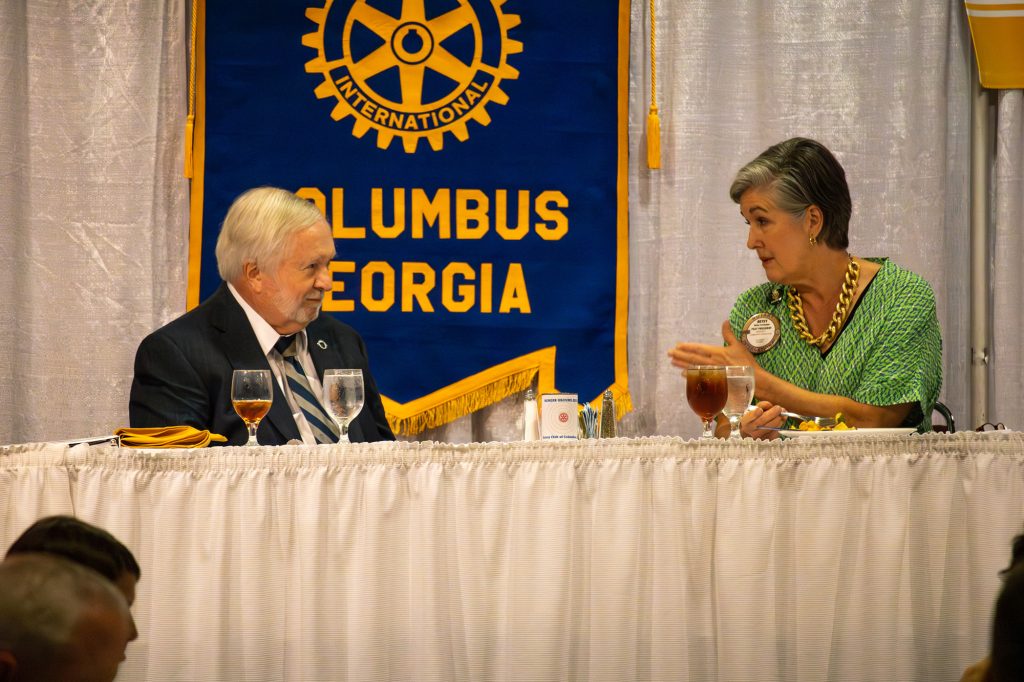 "The student experience is at the heart of our mission at Augusta University. Our visit to the Southwest Campus allowed us to witness firsthand the transformative learning opportunities that our students receive here," Keel said. "By training students in rural areas, we are nurturing a strong sense of community and collaboration, ensuring that our graduates are equipped and inspired to make a profound impact on health care access in underserved regions."
Alongside Doug Patten, MD, associate dean of the Southwest Campus of the Medical College of Georgia, Keel had the opportunity to tour the newly renovated campus offices. Based in Albany, at Phoebe Putney Health System, the campus plays a pivotal role in training students in rural health care, instilling in them a deep commitment to serving underserved communities.
Keel was also able to travel along with MCG Dean David Hess, MD, to meet with physicians and hospital leadership from Archbold Health System in Thomasville, which presents new territory for growth in resident training and growth in small community based medical student education.
During addresses to the Columbus and Albany Rotary Clubs, Keel highlighted the pressing need to battle the physician shortage and enhance health care access in rural communities.
"The entire country is facing a physician shortage, and while primary care physicians are in short supply everywhere, the lack of providers in rural settings is critical," Keel said. "Georgia has a severe shortage of physicians, ranking 40th in the country in physicians per capita. Currently, nine counties in Georgia have no practicing physician at all."
To address this shortage in rural health care providers, Augusta University created the MCG 3+ Primary Care Pathway, which waives medical school tuition for students who commit to one of seven primary care pathways in rural and underserved Georgia. Pathway options include family medicine, emergency medicine, internal medicine, pediatrics, psychiatry, obstetrics and gynecology or general surgery.
"Southwest Georgia faces unique challenges when it comes to health care access. By training our students in this region, we are investing in a brighter future for the community and beyond," said Patten. "The Southwest Campus provides an immersive learning environment, where students gain invaluable clinical experiences while working alongside dedicated health care providers. Our mission is to produce more primary care physicians who will remain committed to serving the needs of Southwest Georgia and other rural areas in the state."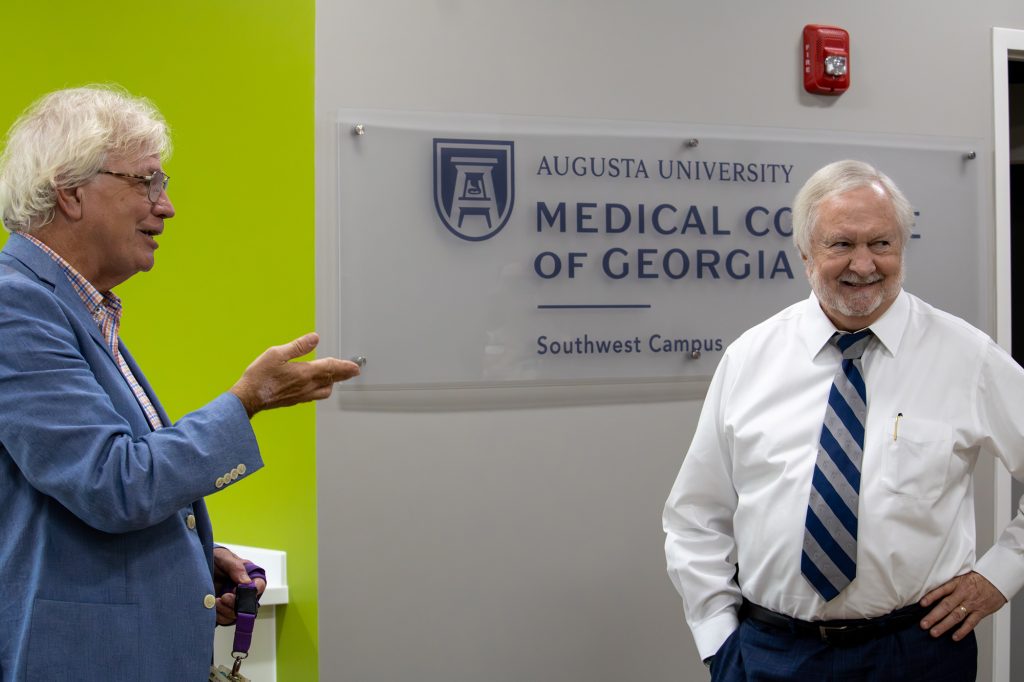 As Georgia's sole public medical school, the Medical College of Georgia at Augusta University has been a driving force in efforts to train and retain physicians in underserved areas. The Southwest Campus, established in Albany in 2005, has played a pivotal role in providing essential training opportunities for students, making a significant impact on health care access in the region.
Collaboration and partnership were central themes throughout Keel's visit, as he met with regional leaders, including representatives from Phoebe Putney. The discussions focused on potential collaborations to address the specific needs of the region.
Augusta University remains steadfast in its mission to create a brighter and healthier future for underserved communities throughout Georgia, Keel said.
"With a focus on producing more primary care physicians and serving underserved areas, Augusta University and the Medical College of Georgia play a pivotal role in addressing the physician shortage in Georgia," Keel said. "Our dedication to training students in rural areas ensures they are gaining invaluable experience, fostering a sense of community and collaboration in the next generation of health care professionals. We are proud that more than 750 Augusta University alumni live and work in the Columbus and Albany areas, and we are excited to keep growing that number as physicians trained on our Southwest Campus choose to return to serve the region."