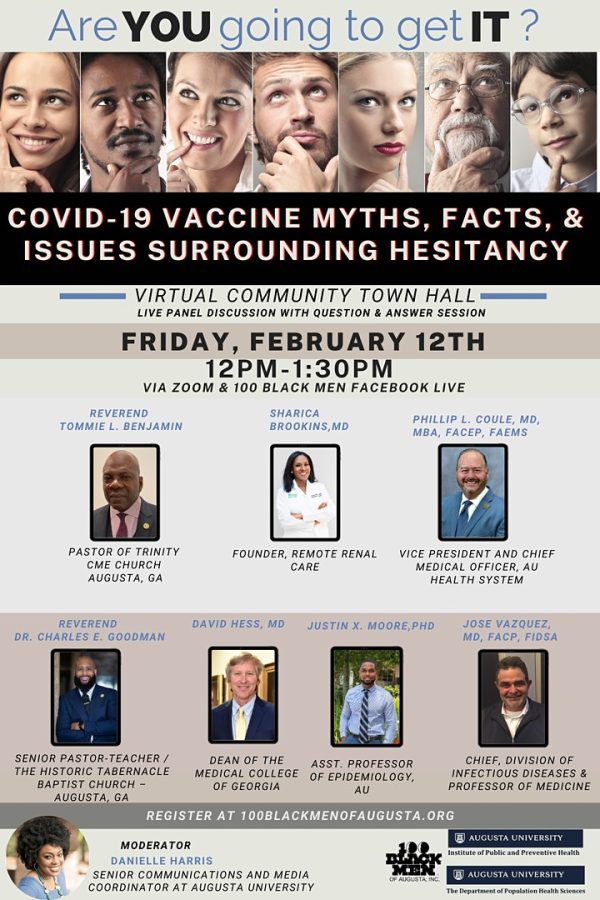 Augusta University has partnered with 100 Black Men of Augusta to host a virtual town hall at noon Feb. 12 to discuss the myths and facts surrounding the COVID-19 vaccine.
The forum is open to the community and will include presentations from Dr. Phillip Coule, chief medical officer for AU Health; Dr. Jose Vazquez, chief of infectious diseases at the Medical College of Georgia at Augusta University; and Dr. Justin Moore, epidemiologist at the Medical College of Georgia.
Register for the event, and learn more about how Augusta University is targeting underserved communities as part of a public vaccination effort.