Students often go through high school without anyone to emulate besides teachers, but if they have someone closer in age as a mentor, it may have a more lasting impact on them in life.
That is the emphasis at Lucy Craft Laney High School as a handful of Augusta University students are now volunteering their time to serve as mentors to the high schoolers.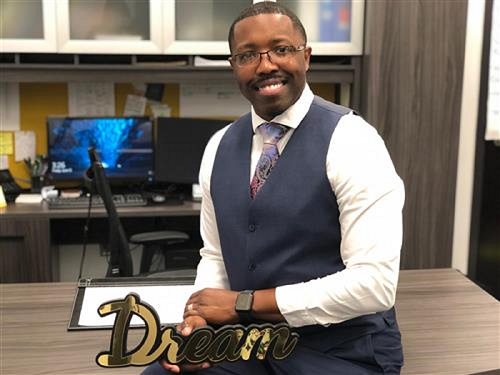 The relationship with Laney High School developed after Laura Williamson, PhD, director of the Center for Bioethics and Health Policy within the Institute of Public and Preventive Health, was looking for more community engagement. Williamson met with several community leaders, including the previous principal. Cordaryl Middleton, PhD, has since taken over as principal and wanted to get the ball rolling on the partnership.
"This is part of the university's strategic initiative, and ours, to engage and care for our local communities," said Williamson.
The initiative has advanced with financial support from Augusta University Provost Neil MacKinnon, PhD. While it's taken longer than originally expected, program leaders are glad the mentors are finally in place.
"I believe that our kids really need mentorships, especially college-aged students versus an adult, who's actually going through some of the same things the kids are going through," said Middleton.
There were a number of hurdles to clear before mentors could get into the school, from background checks and training, to identifying the AU students willing to volunteer for the program.
Williamson reached out to the Black Student Nurses Society through Breanna Jackson and to Multicultural Student Engagement through Garrett Green, EdD, and Shareen Clement. Together, they came up with a list of six students and were able to get them cleared to serve as mentors.
"I've been blessed to have some extraordinary mentors, and I'm looking forward to passing on some of the guidance and support I've been given to our mentees at Laney. This is just the beginning of a partnership that we hope will provide a lasting impact on both our institutions," said Green.
For now, those serving as mentors are asked for a minimal commitment. To get the program started, organizers decided to not overwhelm the mentors but to find a balance in which the high school students could still benefit from their time with the mentor. Contact information has also been exchanged so mentees can reach mentors outside of school.
"I think it's very empowering for everybody — empowering for our students that realize they can really impact young lives in a way they might not learn until later in their careers," said Williamson.
Middleton also requested that AU students try to stick around until the high school students graduate.
"This way they can build long-lasting relationships beyond their high school careers," he said.
The mentees are ninth- and 10th-graders who could be future Augusta University students.
"We're looking at our mentors to be friends but also inspirations and role models. It's meant to be about the educational process. This is where I am; what do you want to do? It's trying to instill some self-belief and a route to dedication about how to get where they (the mentors) are in life," Williamson said.
"You have to think, I can do this. This is real for me because they're seeing somebody that looks like them. All of our mentors are Black; the school is largely Black, and they see somebody like them further along the line and might want that elsewhere in their life."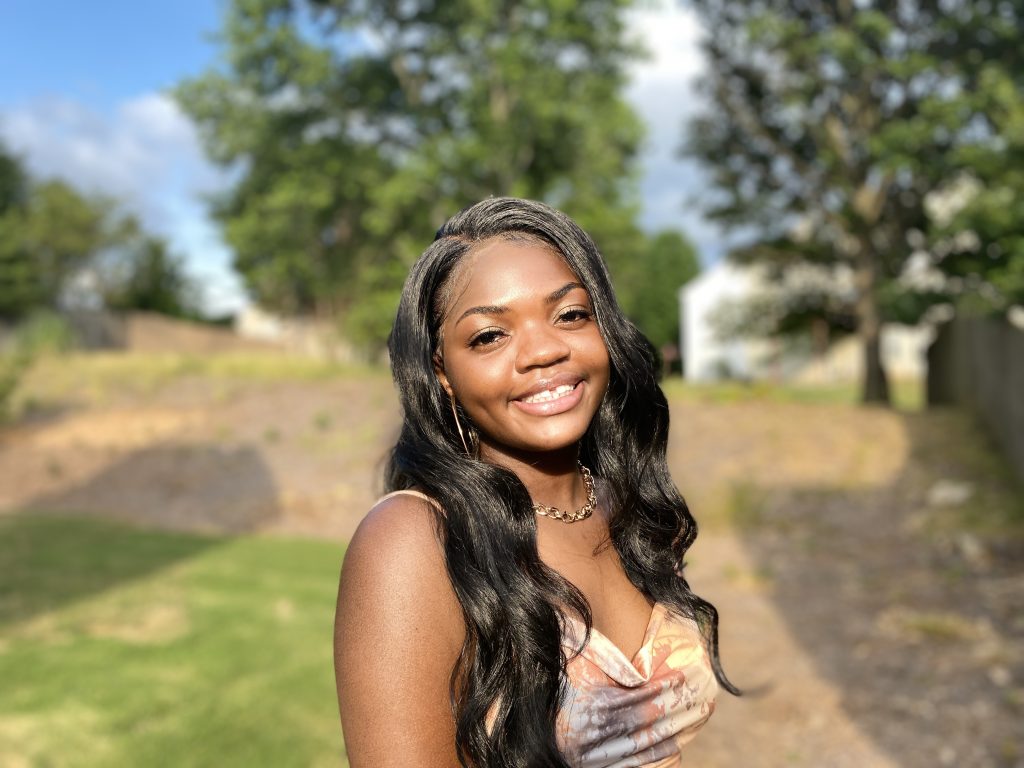 Briana Jackson, Nia Brown, Mia Eley, Dammary Ojwang, Sandra Aboagye and Brihanna Lewin are the student mentors. With one male high school student in need of a mentor, Green, the chief diversity officer for Augusta University, stepped up to the plate and is serving as one this semester.
Lewin, who is part of the Black Student Nurses Society, wants to make an impact on her mentee's life, not just in the classroom.
"I aim to create a bond that transcends the professional aspect of a mentor/mentee relationship," said Lewin. "I aim to create a safe space and growth and trust and learn from them as they will learn from me. I also want to improve my leadership skills and grow, not only as a student but as an individual."
It's a sentiment echoed by the other mentors.
"I believe it's good when students talk to others around the same age, or even a bit older," said Aboagye. "Mentorship benefits the students by increasing self-confidence, knowing that there's someone to talk to and receiving guidance about anything in life."
"My goal right now is to support my mentee academically and be there for her with other aspects of life, as well as giving advice as to what worked for me and what didn't in high school and even now in college," said Ojwang.
Some of the current mentors were once mentees during their high school careers, which led them to take part in this pilot program.
"I remember how encouraging and inspiring it was to have a mentor interested in the same discipline as me (nursing) and receiving helpful advice from her," said Jackson, another mentor in the program.
While Middleton knows all students are not headed to college, he hopes the mentors can help guide them through graduation and possibly give them advice that could lead them to college. He'd also like to see even more mentors become involved. He's optimistic since Laney has more than 500 students.
For Williamson, this is just the first step. She wants more male mentors and a cross-section of students from around Augusta University involved.
"We want a mix from across the university. Ideally we'd like some from Medical College of Georgia but also across our campuses, from people in liberal arts, etc. One thing we really need are more male AU students to mentor some of the young men at Laney High School. We know that Dr. Middleton is really keen on that, and that's one of the things we really need to see in the next round."