In response to the killings of Ahmaud Arbery, George Floyd and Breonna Taylor, and the nationwide protests following their deaths, Dr. Tiffany Townsend, chief diversity officer for Augusta University, shares an important message to the entire university community.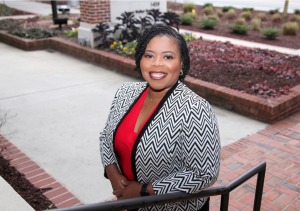 "These are certainly unprecedented times and the past several weeks have been challenging for us all. Within the context of a pandemic that has taken countless lives, a disproportionate number of them being people of color, we witness the horrifying death of two unarmed black men (Ahmaud Arbery and George Floyd), and learn of the unjust killing of an African American woman (Breonna Taylor), all within the span of a few weeks.
"Each day, I turn on the news, only to be reminded that members of my family and my community face a higher risk of contracting a life-threatening illness due to deep-rooted racial inequities in our health care system or could face mortal danger simply because of the color of their skin. I have to confess that my heart is heavy," she said.
"But, at 10 a.m. Saturday, May 30, I felt a glimmer of hope. As I watched the young scholars graduate from Augusta University, the words of James Cleveland's classic gospel song came to mind, 'I don't feel no ways tired. [We've] come too far from where [we] started from.' This diverse class of graduates reminded me that we are ushering in a new generation that is civic-minded and interested in social change.
"As a community, we need to nurture this desire for civic engagement in our students and stand united in our efforts to ensure equity, justice, and the end to the oppression of all kinds. In the words of Dr. Martin Luther King, Jr., 'Injustice anywhere is a threat to justice everywhere. We are caught in an inescapable network of mutuality, tied in a single garment of destiny. Whatever affects one directly, affects all indirectly.'"
AU President Brooks A. Keel, PhD, also provided words of encouragement to during this time.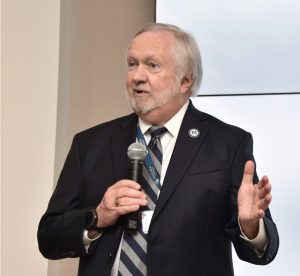 "Augusta University's greatest strength can be found in our people — a diverse, dynamic and vibrant community. Many members of our community are experiencing fears, frustrations and concerns following the tragic killings of Ahmaud Arbery, Breonna Taylor and George Floyd," Keel said.
"In this moment, I encourage all of Jaguar Nation to show comfort, compassion and support to members in our AU family who may be hurting. During these trying times, it is even more important for each of us to condemn racism and bigotry in all of its forms, and recommit ourselves to Augusta University's core values, particularly inclusivity, as reflected in our aim to advance diversity, equality, fairness, impartiality and respect.
"We hope that you can draw strength from our AU community as we seek to heal in this moment and come together to do the important work required to meet our mission of saving lives and changing lives," he said.
Townsend also announced new advocacy and activism opportunities for students.
"In our efforts to support this healing through advocacy, AU's Office of Diversity and Inclusion is offering a summer outreach experience for Augusta University students that not only enhances the student's academic profile, but also nurtures the student's desire to serve as an agent of change by supporting their efforts to advance diversity, equity and inclusion throughout our community," she said.
"ODI is also working with the Multicultural Student Engagement Center to coordinate a listening session at 5:30 p.m. Thursday, June 4, via Microsoft Teams. This session will provide an opportunity for our community to support each other, while also providing a safe space for those affected to express their fears, frustrations and concerns. I want to extend heartfelt words of comfort to those in our AU community who have been especially affected by the recent events, particularly our students, faculty and staff of color. Know that we stand together."
Contact Townsend or visit the ODI webpage for more information.