Not long after Dr. Neil J. MacKinnon started his role as the provost and executive vice president for academic affairs at Augusta University, he quickly began touring the 10 colleges within the university and holding listening sessions with students, faculty and staff.
His goal was to learn what was working within the university and where there were areas for improvement.
"One theme that I heard over and over again, especially from students, is our student body is quite diverse, but our faculty does not match the diversity that we see in our students," MacKinnon said. "In particular, one student, who graduated in May of 2021, said that during her four years here, she never had a faculty member who looked like her in front of the classroom."
MacKinnon was struck by the graduate's comment.
"That is one of those powerful moments that makes you take a step back and think," he said, adding that he immediately began looking at the need for more diversity within the faculty at Augusta University. "It was not a surprise that what I was hearing in those listening sessions really aligned with the actual data as well, so it is clearly one of the areas we need to address."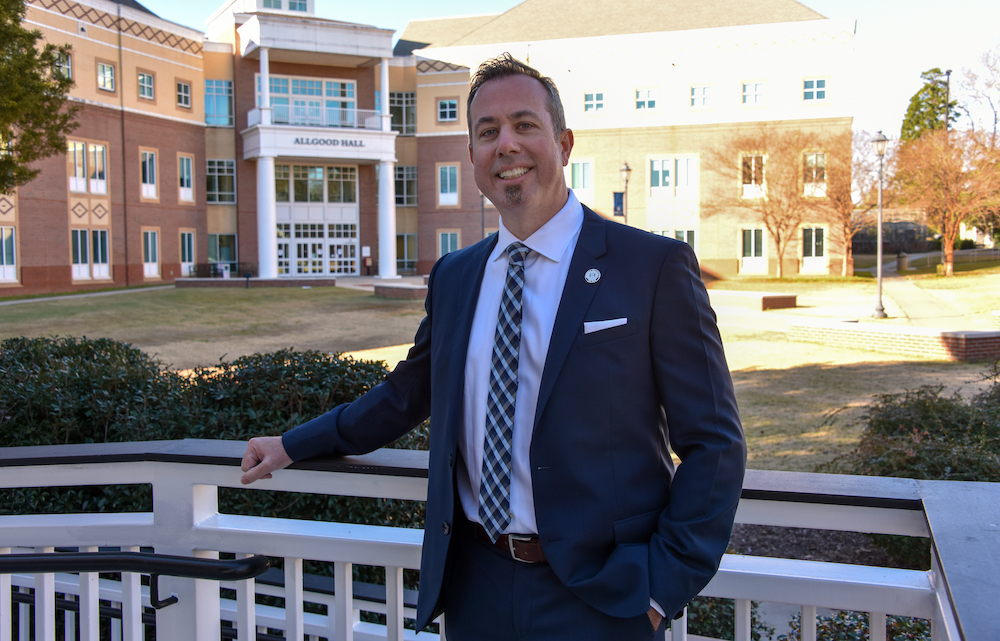 In his previous role as dean of the James L. Winkle College of Pharmacy at the University of Cincinnati, MacKinnon said the college set all-time high records for the percentage of faculty, staff and students who are underrepresented people of color. As a result of those efforts, the James L. Winkle College of Pharmacy received the Higher Education Excellence in Diversity (HEED) Award in 2018, 2019 and 2020.
It was the only pharmacy school in the country to receive this award in all three years. MacKinnon also created a new position for the college, hiring a director of diversity and inclusion.
At the University of Cincinnati, MacKinnon explained, there was an effective university-wide initiative to support underrepresented faculty.
"I saw firsthand how that sort of initiative can move the needle," MacKinnon said, adding he soon approached Augusta University President Brooks A. Keel, PhD, about creating a similar plan. "After coming to Augusta University, I had discussions with the president over implementing a similar initiative here, which he has fully supported."
A holistic approach
MacKinnon teamed up with faculty from the Offices of Diversity and Inclusion and Faculty Affairs to create the Faculty Inclusive Excellence Initiative, which is designed to establish a comprehensive and holistic strategy for hiring and advancing underrepresented faculty within disciplines and professions.
Specifically, the Faculty Inclusive Excellence Initiative has three focus areas to ensure its success: recruiting and onboarding underrepresented faculty, facilitating underrepresented faculty growth and advancement, and creating an inclusive culture and climate for underrepresented faculty.
The associate provost for the Office of Faculty Affairs, Dr. Kathy Browder, is invested in recruiting, retaining and growing faculty.
"I'm excited about recruitment, but we've really got to take a holistic look at this,'" Browder said. "We began to hear that from a number of different groups we met with throughout the university. They were saying bringing new faculty in underrepresented groups to campus was important, but if we weren't paying attention to what we were doing to support faculty while they're here, then there was fear that we would just create a revolving door."
Moving the needle
Browder said this faculty initiative, which officially began this year, has long-term and short-term goals in recruiting and retaining underrepresented faculty.
"We put together a concept that would allow us to do some things quickly that would move the needle sooner rather than later, but also with an idea of a long view, knowing that, in order for us to really make headway in this area and to increase the numbers in the way that we need to, this is going to take years," Browder said. "It's not a one-year solution."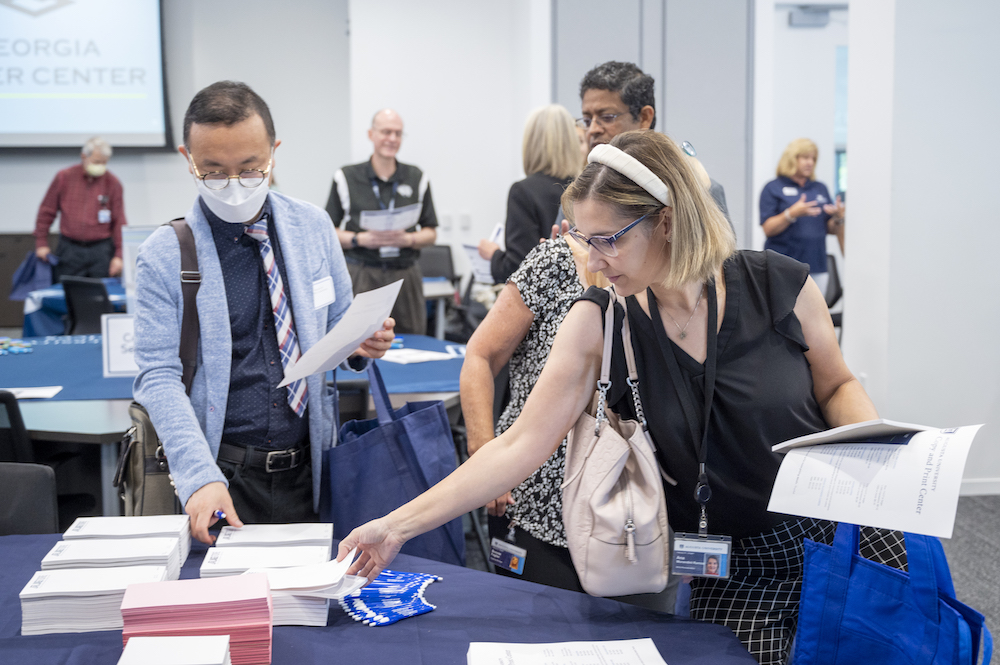 The Faculty Inclusive Excellence Initiative devoted much of its efforts during this first year to establishing the program's infrastructure and addressing several of the short-term, strategic objectives. To this end, $331,108 total funds were awarded, supporting seven colleges and schools, 16 departments and 21 individual faculty members.
Dr. Tiffany Townsend, the former chief diversity officer for Augusta University, said this initiative is a real game-changer for Augusta University.
"It's an established fact that diversity and inclusiveness absolutely enhance excellence," she said. "The more perspectives that you have at the table, the more innovative and creative the solutions tend to be, so we want to make sure that we have different backgrounds represented in our environment because that tends to breed more creativity. It breeds thinking outside of the box and innovation."
MacKinnon believes recruiting and retaining more underrepresented faculty will help students truly feel connected to Augusta University.
"When students see more faculty who look like them, they feel like, 'This is a place that's open and inclusive,'" MacKinnon said. "We want them to know, 'This is a place for me.'"
To learn more, visit the Faculty Inclusive Excellence Initiative webpage.