Adapting to university life can be difficult for first-year students, especially those who are away from home for the first time or are the first in their families to attend college.
On top of learning to navigate a new location and new programs, as well as managing the academic calendar, it can also be difficult for students to ask for help or know where to turn.
To help Augusta University students be more successful from the start, the university is launching a new initiative this fall in the Jags4Jags Mentoring Program.

Two launch events are scheduled on the Summerville and Health Sciences campuses in the coming weeks. The first event will be from 10 a.m. to 1 p.m. Monday, April 24 in the Jaguar Student Activities Center Breezeway. The second will be from 10 a.m. to 1 p.m. Monday, May 1 in the Education Commons on the Health Sciences Campus.
The new program was introduced by Amy Abdulovic-Cui, PhD, associate professor in the Department of Biological Sciences in the College of Science and Mathematics.
Abdulovic-Cui is one of the first two Provost Faculty Fellows at Augusta University, and the new program is part of her fellowship.
READ MORE: Two faculty members named inaugural provost fellows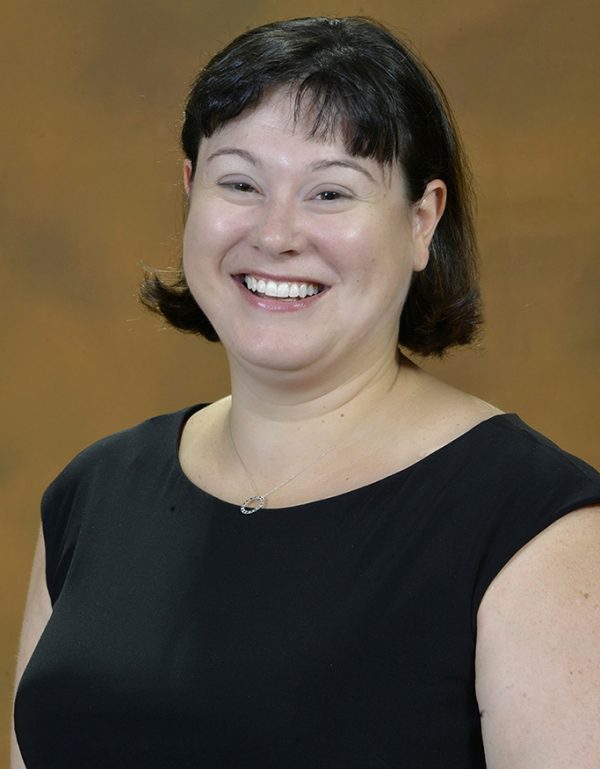 "When I was named one of the inaugural Provost Faculty Fellows, we were given a list of areas Augusta University wants to focus on for helping achieve our aspirational imperatives, and student retention really stood out to me because there is lots of research and literature out there about how peer-to-peer mentorship programs help with retention and help students succeed," Abdulovic-Cui said. "When first-year students step on campus and are already paired with a mentor who has been through what they are experiencing, they have a connection that forms a strong bond, a relationship, and that helps with self-worth and can help students be more successful."
According to Abdulovic-Cui, research shows that when a student has between three and five interactions in any given month with a peer-to-peer mentor, they are more likely to do better academically and remain enrolled. In today's world where technology gives people easier access to communicate, those interactions don't have to be limited to in person; they can extend to a text, phone call, Teams or Slack chat or any other number of communication channels.
"Having someone close to you in age but still older who you see a bit of yourself in, that has been a proven, successful way for students to want to stay at a school," Abdulovic-Cui said. "When you have someone saying something like, 'I survived Biology 1107, and look, I'm now in medical school, and that's where you want to be,' I think it really opens up eyes for younger students."
One area where students tend to struggle is knowing what resources are available to them. Resources like scholarships and other financial aid, support services like success and writing centers, and organizations for both personal and professional development can sometimes seem out of reach to students who may feel overwhelmed. Having a peer-to-peer mentor who knows how to navigate the college landscape can help a first-year student tremendously, program organizers said.
"I am excited about what this new mentorship program will offer, not only to first-year students who will benefit from having a mentor, but also for our older students who will find value in the training they will receive and the experiences they will share with first-year students," said Neil J. MacKinnon, PhD, executive vice president for academic affairs and provost. "This program will enhance the entire student experience here at Augusta University by instilling more of a sense of community and family, and that in turn will help with retention as we aim to strengthen our student population through retention."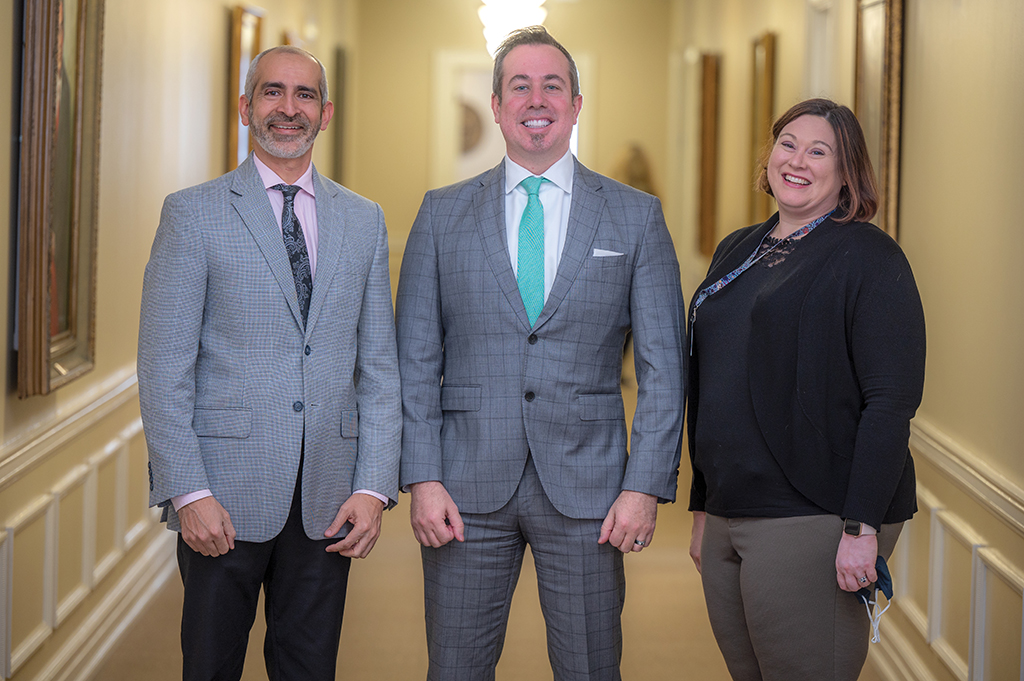 "As we continue to work to reach our aspirational imperatives, most notably 16,000 students by 2030, the best way to get there is through retention," said Susan Davies, PhD, vice president for the Division of Enrollment & Student Affairs. "It's important that once a student commits to coming to AU, that we commit to helping them succeed, and that takes everyone, including their fellow students. We have numerous resources on campus directed at student success, but first-year students can be overwhelmed and might not know where to turn. These peer-to-peer mentorships form strong relationships between our students, and that will help them to succeed."
After carefully researching the topic and different organizations to help AU, Abdulovic-Cui landed on Mentorship Collective.
"One of the great things about Mentorship Collective is that we have access to everything they have learned from helping other schools all over the nation. They have already partnered with Georgia Southern, Georgia Tech and Georgia Gwinnett, so they are familiar with the University System of Georgia," Abdulovic-Cui said.
A new banner for all mentorship programs
Peer-to-peer mentorship is not a new effort at Augusta University, as numerous academic programs require mentorship hours, and many student organizations are aimed at peer-to-peer mentorship.
Jags4Jags will mark the first time all the different mentorship programs will be under one banner. It's a way of not only offering new opportunities for students who want a mentor and those looking to become mentors, but it's also a way to streamline those current mentorship programs already in existence.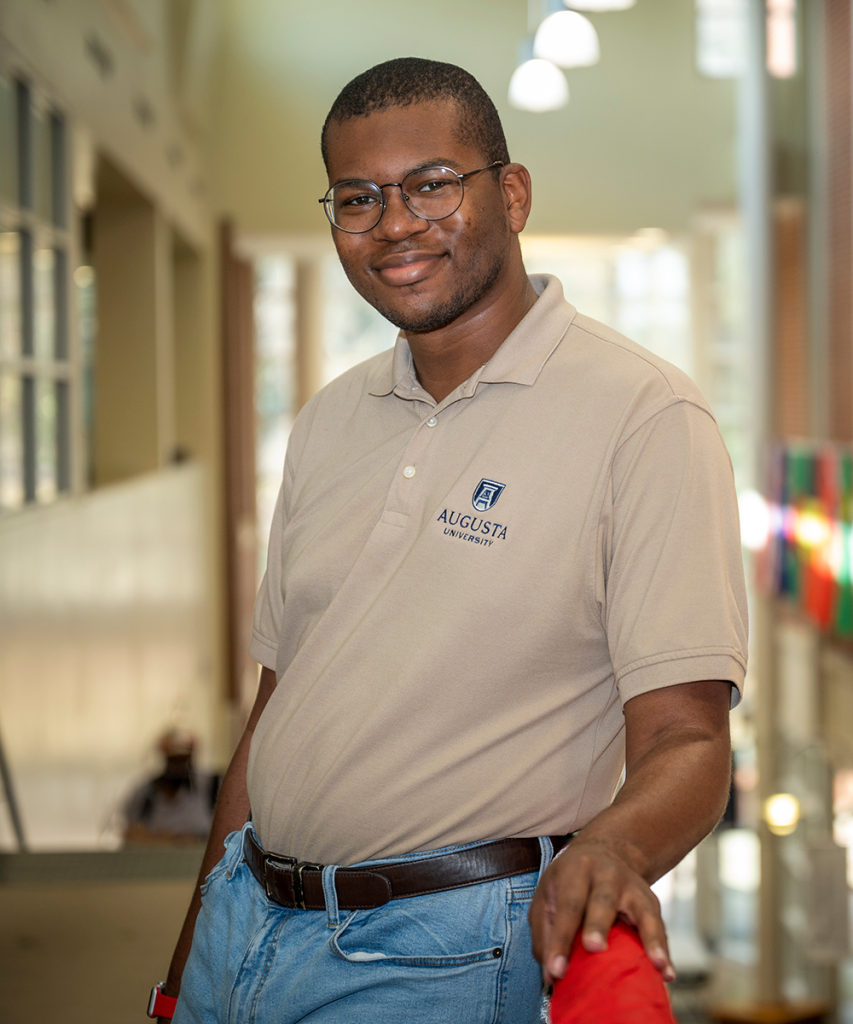 "Throughout my time at Augusta University, I have served as lead mentor for the African American Male Initiative (AAMI) and Multicultural Mentorship Program. As a mentor, I had the amazing privilege to welcome and create a community with first-year students. I loved having the opportunity to share my wisdom and support with students and guide them through one of the biggest transitions in life," said Justice Sconiers, a junior studying chemistry from Grayson, Georgia, who also serves as vice president for Every Nation Campus. "In my freshman year, I was able to participate in AAMI and had a great mentor that helped me to settle in my new environment, create new friendships and find my place in AU."
"Having a mentor has provided me with an easier transition into college. As someone who attends college two hours away from home and didn't have any friends from high school that also attend AU, having a mentor allotted me more time to adjust to college," said Tyler Guy, a first-year psychology major from Macon, Georgia. "I also was able to have someone that I could have conversations with and vent to when I had things going on. I strongly believe that mentorship programs are very beneficial to first-year students attending college."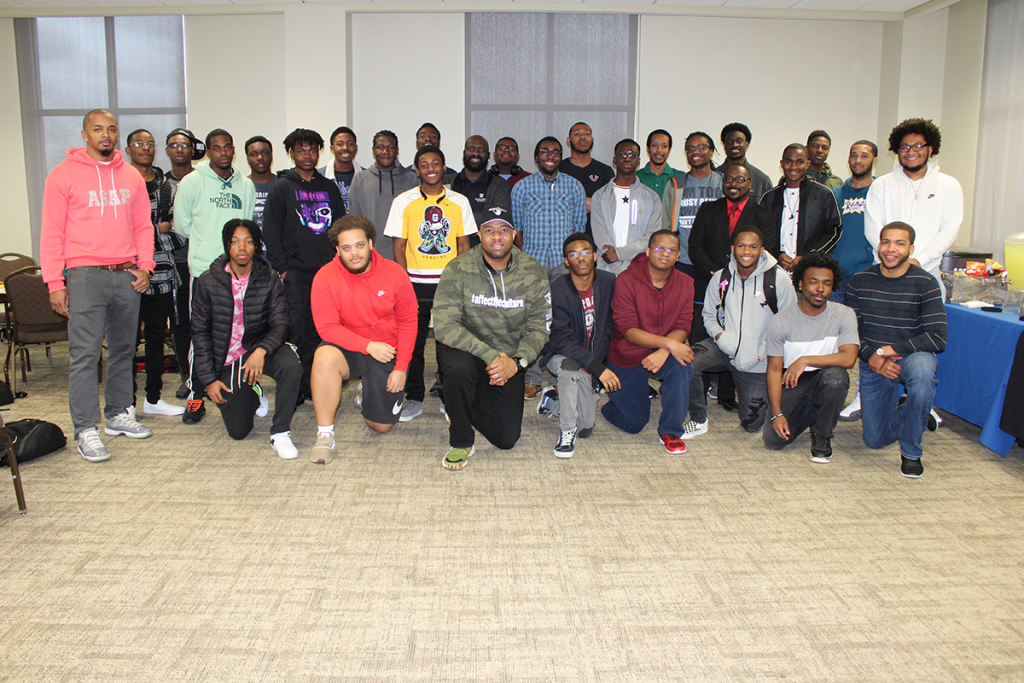 How Jags4Jags will work
The Jags4Jags Mentoring Program enhances the new student experience by linking first-year students one-on-one with a peer mentor. Students are paired with someone invested in their success — a person ready to listen, inspire, help navigate challenges and recognize opportunities. Students will learn what to expect in school, how to approach challenges, gain career advice and valuable insights, while mentors will build their networks and develop skills to become better professionals and leaders.
While undergraduate students are particularly encouraged to become mentors, there are also plenty of opportunities for graduate, professional and postdoctoral students to join. All students are encouraged to participate in the Jags4Jags Mentorship Program to create lifelong connections that facilitate growth and development for all involved, program leaders said.
"This is a great way for students to get service hours and leadership skills, and now that we have access to Mentorship Collective's resources, all of our current student mentors will receive the same training, meaning everyone will be on the same page," Abdulovic-Cui said.
About Mentorship Collective
Mentorship Collective was founded in 2014 by James Lu Morrissey and Jackson Boyar. Originally, they started by doing pro bono work with regional universities in Boston by designing mentorship programs for international students. Over time, those early partners encouraged James and Jackson to consider supporting more diverse student populations.
Today, Mentorship Collective works with more than 180 organizations to provide mentorship materials and capabilities. Their mission states, "Relationships shape the experience and outcomes of a student's journey through higher education. Some students will find these relationships among faculty and advisers; however, many more will struggle to forge the long-lasting relationships that drive student success and open doors. At Mentor Collective, we seek to make life-changing relationships a feature of every student's college experience. To realize this vision, we partner with forward-thinking institutions that are committed to equity, inclusion and relationship-centered education."