Kiara Iman, an Augusta University alumna and actress in the new movie "Praise This," said not long after she decided to surrender her love of acting, God gave it back to her.
Iman was a young girl living in Ohio when she first discovered her love for acting.
"I actually got into acting at 8 years old when I started with camps, modeling, training and just working with small groups," Iman said.
Iman received her Bachelor of Arts in Communication from Augusta University's Pamplin College of Arts, Humanities, and Social Sciences in 2022. A couple of days after graduation, she landed a role in "Praise This," which is now streaming on Peacock.
"I just want to tell people to keep going. Don't settle with where you are, and don't neglect that feeling of, 'There's more that I'm supposed to be doing.'"

Kiara Iman, Augusta University alumna and actress
Not only did Iman recognize her own talents and strengths when it came to acting, but so did her parents. When she was in high school, her father told her she'd be a great fit for John S. Davidson Fine Arts Magnet School.
Initially, her mother wasn't too fond of the idea of Iman moving to Augusta to attend the school, but she grew to accept that it was all for the success of Iman's acting dream.
"It was a process of trying to convince my mom," Iman said. "My mom said, 'I don't know, baby. I don't know about letting you go.' But she said, 'If this is what you feel is on your heart, then you can do it.'"
Iman attended Davidson Fine Arts for her sophomore through senior high school years. She later moved to Kennesaw, Georgia, to pursue a theater degree at Kennesaw State University. After a spiritual call from God, she decided to move back to Augusta to fulfill her dream.
"I thought, 'I just feel like God's calling me to come back to Augusta, and I don't know why, but I just feel like he is,'" Iman said. "I felt like it was a process of God wanting me to surrender acting because I was putting it above everything else."
Being receptive to the call, Iman moved back to Augusta and was accepted to Augusta University, where she finished her degree in communications.
"Specifically, within Pamplin College, I had a lot of faculty and staff who were very supportive of me trying to initiate things in order to expand and to grow," she said.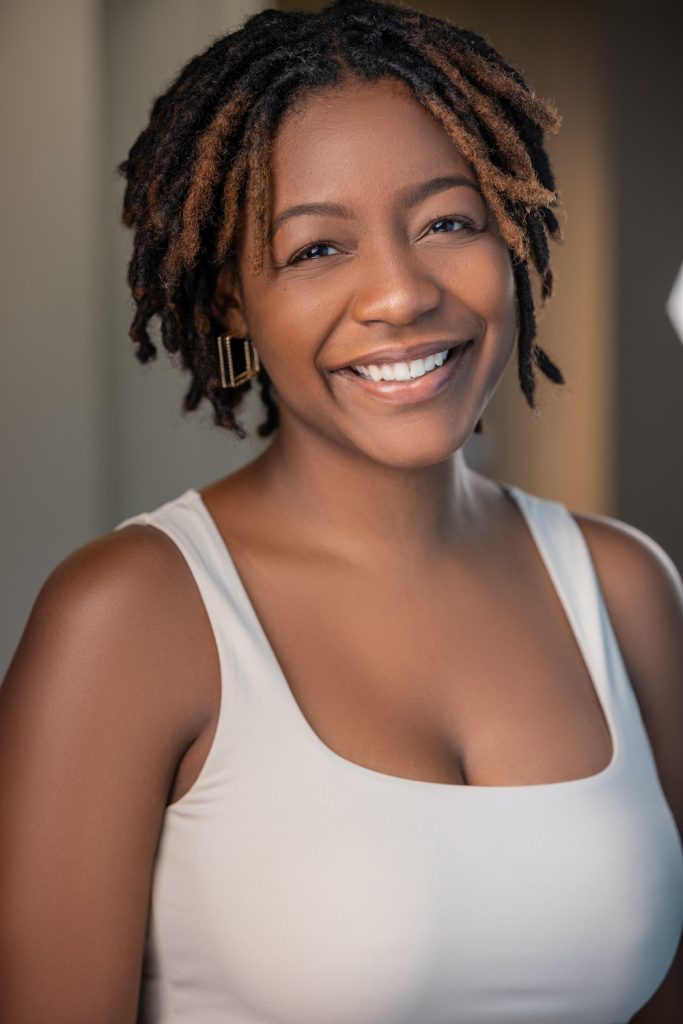 Iman's creative juices had begun to flow during the summer of 2020, resulting in the launch of a project she called "Beloved: Bits and Pieces" where she showcased her faith and art content online.
After a childhood mentor saw the project, they reached out to Iman and sent her information about an audition. From that moment, Iman's acting dreams began to take off before her eyes.
"Two years later, when I was coming out of my audio-visual production class, I just looked down at my phone at an email, and I thought, 'OK, this is a casting director. Wait. What?" Iman said. "Then, I read it, and it was the same casting director who communicated with me before, and they said, 'Hey, are you available?' and I said, 'Yes, yes, yes, I am.' I replied so fast."
Fast-forward to post-graduation, Iman received an email stating that her audition tapes had been sent to Will Packer, a film producer.
"I said, 'OK, God. I know it's about to happen. I know it,' and then a couple of days later, I found out that I got the audition," Iman said.
The movie "Praise This" tells a story about a young woman from Los Angeles who wants to be a superstar.
"She moved to Atlanta because her dad said, 'Now, we need to get you to focus,'" Iman said. "She connects with her cousin, and they are like opposites."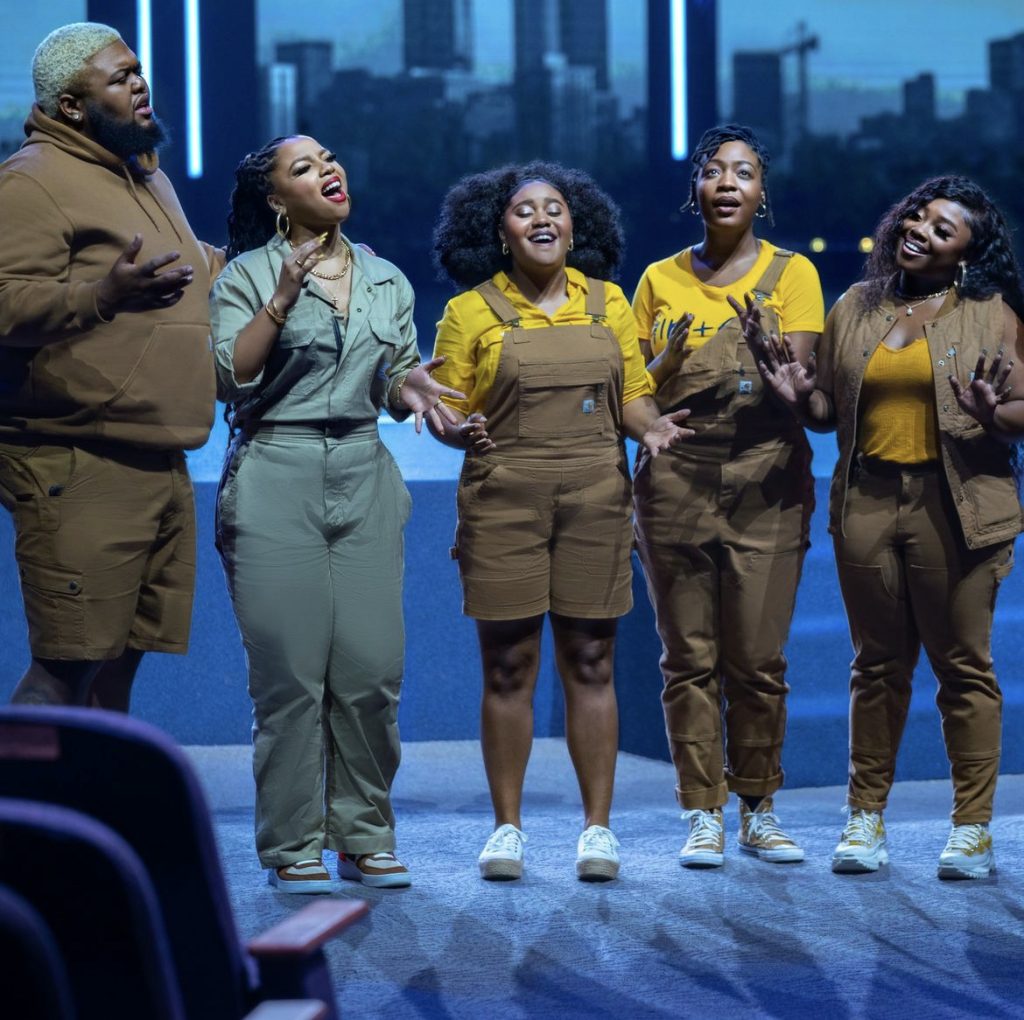 Iman's role in the movie is a praise team member named Jackie.
During the filming of "Praise This," Iman had the privilege of working alongside famous celebrities and actresses such as singer and songwriter Chloe Bailey, gospel singer Koryn Hawthorne and rapper Quavo.
Iman said she and the castmates were able to foster a "family vibe and they were so supportive."
Because this was her first movie, Iman said she was nervous and experienced "imposter syndrome," being surrounded by people who were already established in the acting realm.
"Imposter syndrome happened, but because my faith is so close to me, I had something filling me up, and I have a community that reminded me that I'm supposed to be there because God sent me," Iman said.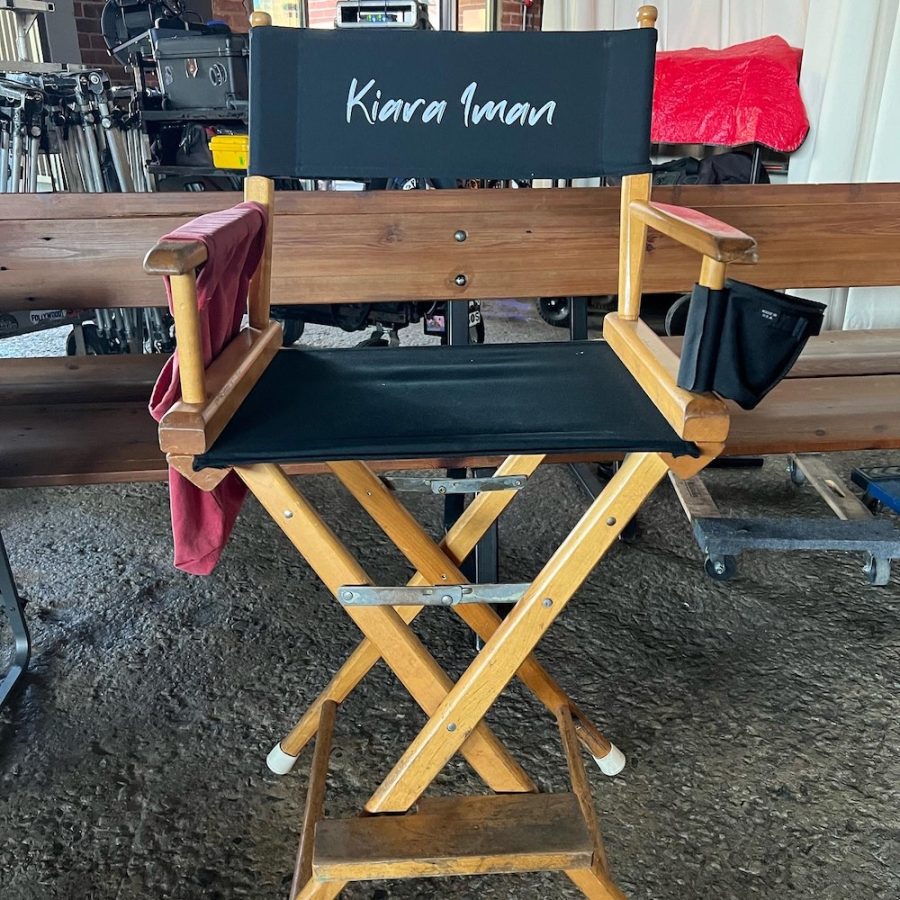 A dream that Iman hopes to achieve one day is starring in a television series, similar to the '90s sitcom Moesha.
"I want to be in a show like that," said Iman, adding Moesha helped her as a young girl navigating life. "I think it's just so cool to see shows written about characters learning lessons and trying to figure out how they fit into society and in their own personal world."
With everything that Iman has going on in her acting career, she is still cultivating her own projects in Augusta.
"I'm also an educator, a director and a producer," she said.
Iman teaches acting classes at the MTW Acting Studio and has directed the show "Back to the '80s" at Aquinas High School.
While teaching, Iman is also working on a new project called the "POC series" where she is highlighting local people of color and their talents.
Iman said she is grateful to Augusta University and those who have been supportive of her journey.
"I just want to tell people to keep going," she said. "Don't settle with where you are, and don't neglect that feeling of 'There's more that I'm supposed to be doing.'"
"Praise This" can be streamed on Peacock. To stay connected with Iman and her acting career, visit her website.