When Leesa Patel first enrolled in Augusta University as a freshman more than two years ago, she initially thought she wanted to major in chemistry because of her interest in the sciences. But after joining the Honors Program, she began learning more about the fields of kinesiology and physical therapy.
"For me, I have a family connection with physical therapy," said Patel, a junior studying kinesiology at Augusta University's College of Education and Human Development. "My entire family, including my parents along with some of my other relatives, have very labor-intensive jobs. My entire life, I've seen the physical stress that their jobs put on them and some of the physical issues that their jobs have caused them, so that is what drew me to physical therapy."
The idea of being able to help alleviate the physical pain that people experience on a daily basis through the rehabilitation and preventative care aspects of physical therapy was appealing as a future career, Patel said.
"I really enjoyed the thought of being able to provide help and rehabilitation for people," she said. "Through kinesiology and physical therapy, I feel like I can really make a positive impact in people's lives, as I deal with improving human movement and performance as a whole."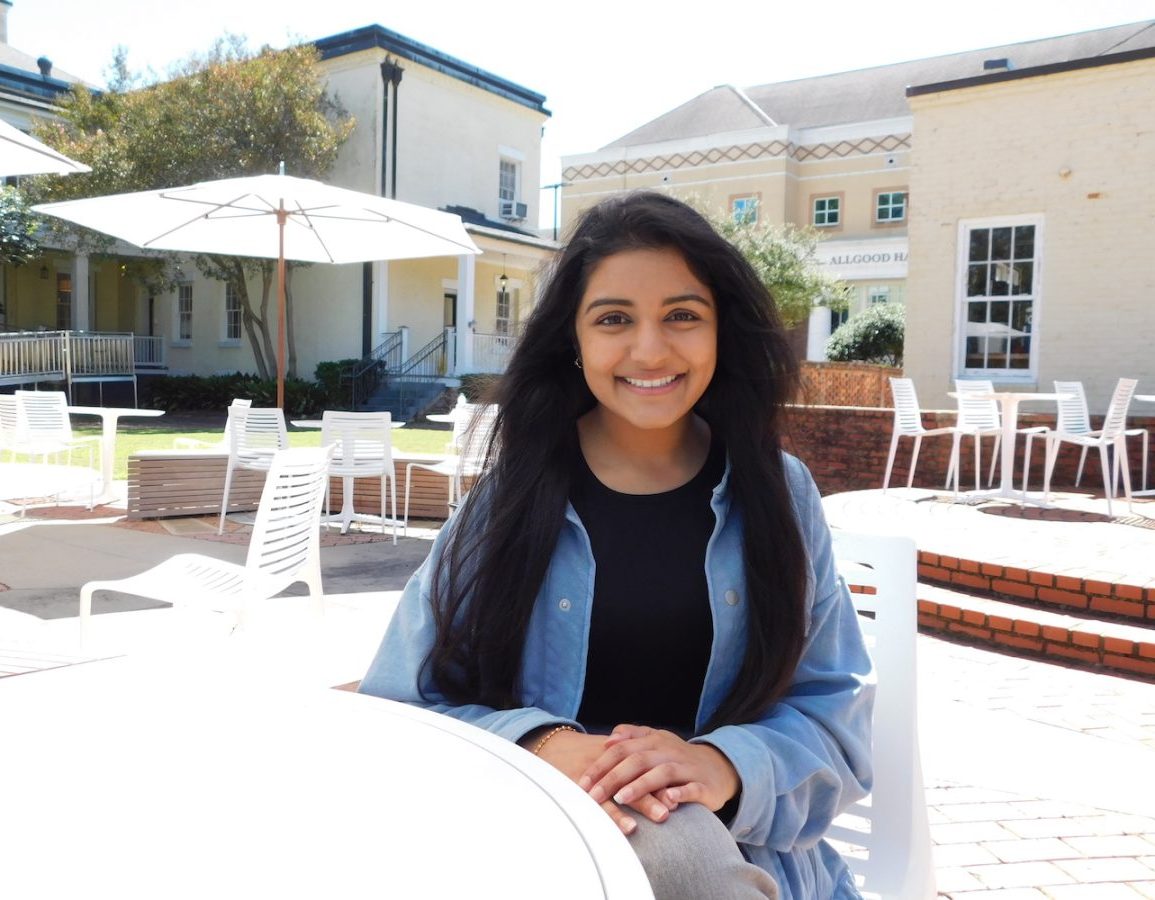 As an honors student, Patel learned about a unique opportunity offered at Augusta University called the Doctor of Physical Therapy Pathway Acceptance Program. This program is designed to give priority acceptance to the DPT Program for graduates of the Augusta University Honors Program.
Specifically, this program offers honors students who meet all of the requirements for admission to the DPT program priority acceptance in the highly competitive program of physical therapy, explained Tim Sadenwasser, PhD, director of the Honors Program at Augusta University.
"In this program, we try to identify students during their first and second year as being potential candidates for the physical therapy program," Sadenwasser said. "We then work with these students and they get accepted in two stages. During their sophomore year, they apply to become part of the pathway program and if they do everything that they are supposed to as members of the pathway, then they go to the top of the list. The DPT program only accepts about 15% of their applicants, but this program is almost a guaranteed acceptance."
To be accepted into the pathway program, applicants must submit a letter of intent to the Admissions Committee at the Department of Physical Therapy, complete a minimum of 20 observation hours with a licensed physical therapist, complete an oral interview with an Honors Program liaison and submit a letter of reference from a professor or academic advisor, Sadenwasser said.
"Students apply to the program, go through the interview process, and then have priority acceptance as long as they do well in the interview process," he said. "Also, the student has to complete all requirements for graduating from the Honors Program as well."
Honors students must also have a minimum 3.4 overall GPA and a 3.2 GPA in required prerequisite math/science physical therapy hours to be eligible to apply to the program.
"The Honors Program does a wonderful job of providing students assistance in completing the process," Patel said. "It may seem intimidating as it did to me initially, but the Honors Program does a great job working with the potential candidates and making sure they are aware of what the pathway entails and providing any help needed."
Lori Bolgla, PhD, a professor in the Department of Physical Therapy and Kellett Chair in the College of Allied Health Sciences at Augusta University, said this physical therapy pathway program offers honors students the opportunity to earn a degree that will allow them to choose from a wide variety of careers in hospitals, private practices, long-term care facilities, home health, school systems and educational institutions.
"It is nice to have this relationship with the Honors Program because Dr. Sadenwasser has done such a wonderful job developing it and he is so vested in it," Bolgla said. "It is a true partnership because the Honors Program is structured so well that students almost have a safety net around them to help guide them into the DPT program."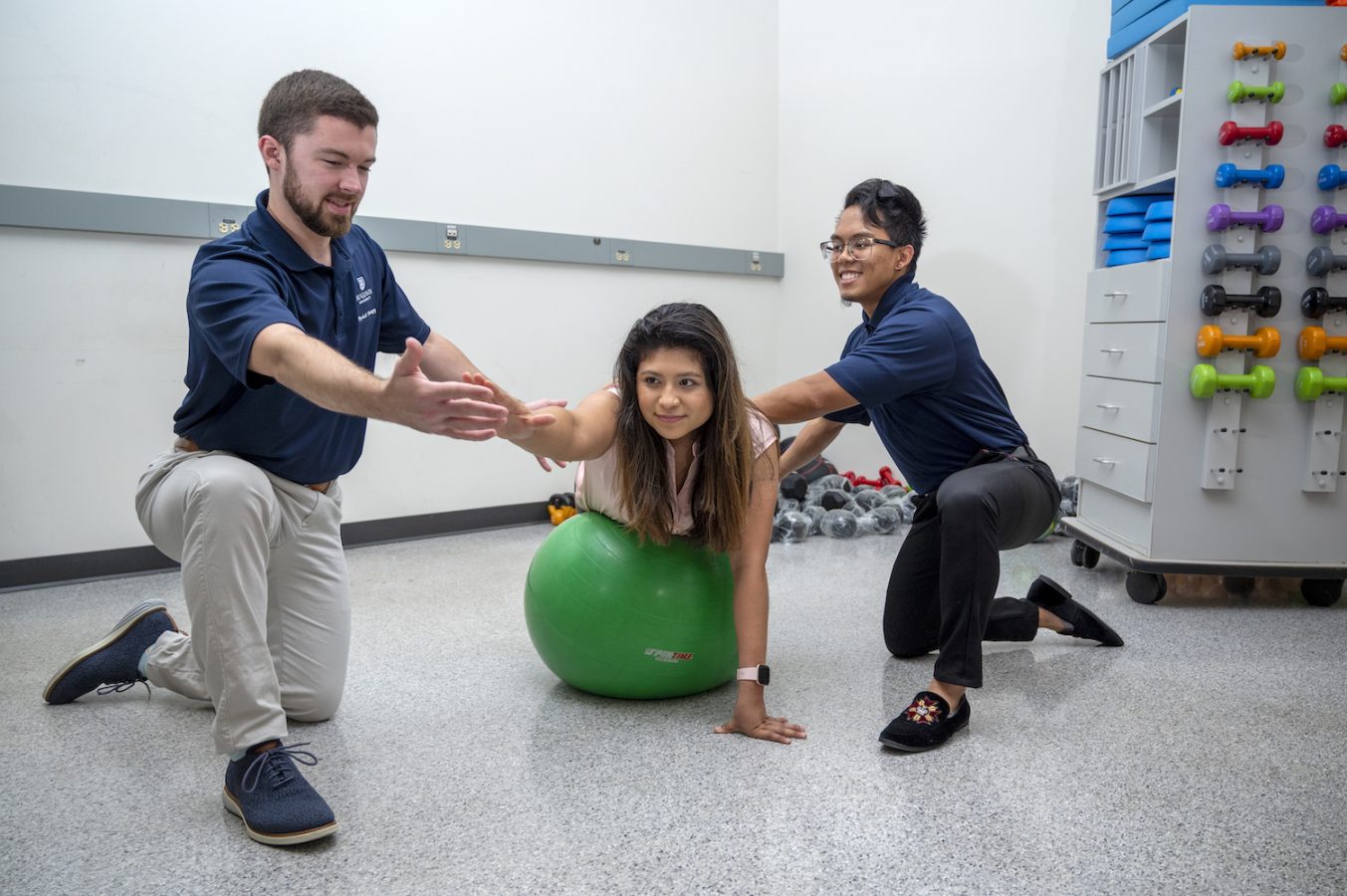 Malorie Novak, DPT/PhD, the vice chair and program director of the Department of Physical Therapy, said Augusta University's physical therapy program is highly competitive.
"Last year, we had 330 applicants and we only took 40 into the program," Novak said. "And our incoming class of 2025, their overall GPA as a cohort is 3.74. So it is extremely, extremely competitive."
Sadenwasser said the honors students who are interested in physical therapy are not only bright, but they are also "people-centered."
"These students are dealing one-on-one with patients and clients and I have to give a lot of credit to Dr. Bolgla. When the students go through their pathway program interviews, she is not shy about telling them about some of the things they will be doing as a physical therapist," Sadenwasser said. "She is honest with them. She tells them it is not just helping people stretch. There is a lot involved with physical therapy."
The job placement for graduates of physical therapy is 100%, Sadenwasser said.
Eliza Asbury, a first-year student in physical therapy at Augusta University, said the Honors Program's pathway acceptance helped open the door to her future career.
"I knew coming into my undergraduate studies that I wanted to be a physical therapist," Asbury said. "I've always wanted to help people and I've always known I wanted to do something in the medical health care field. Then, when I was about 15, I had to go through physical therapy after a surgery that I had. It was an interesting experience and I learned a lot. Since then, I've been interested in the body and how it works and moves."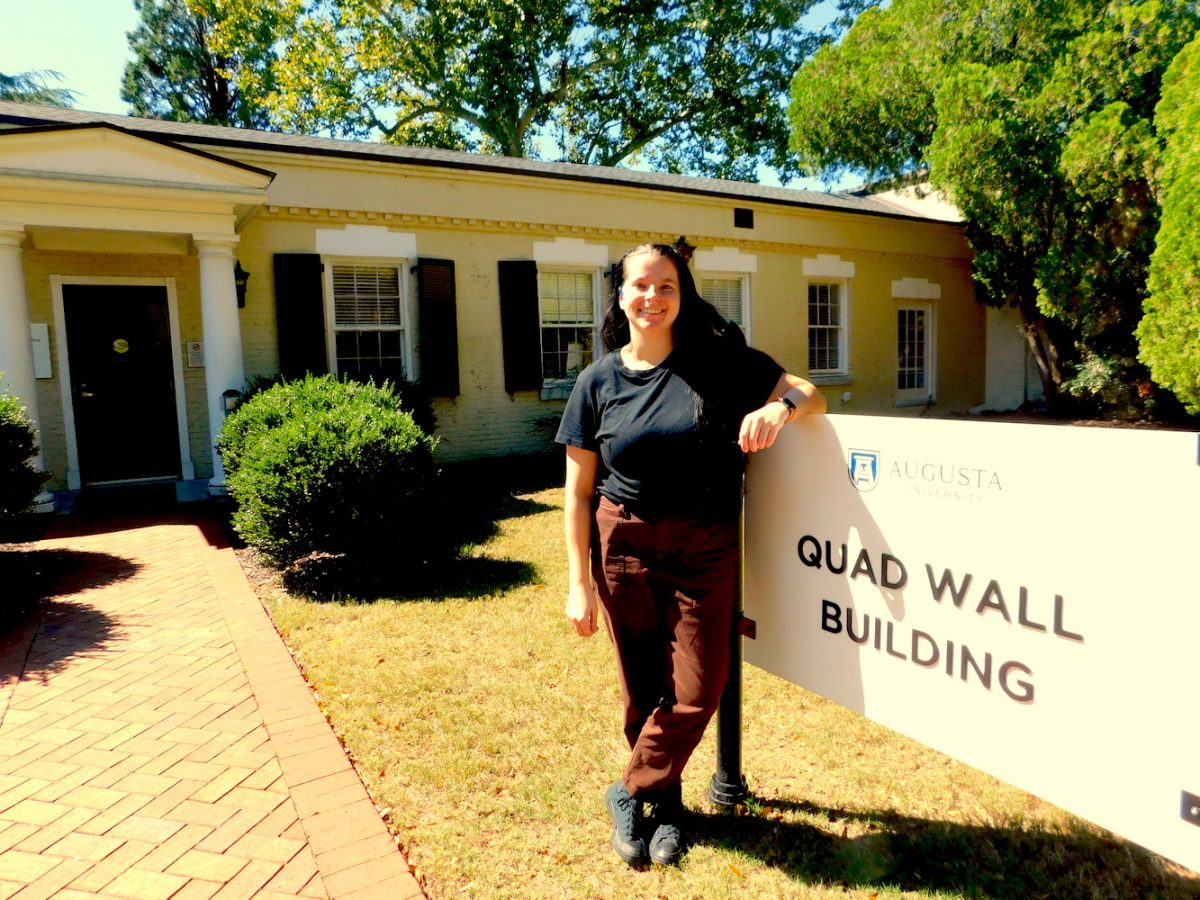 The pathway acceptance program helped her prepare for the challenges of the physical therapy program, she said.
"The pathway program definitely sold me because there are so many people that you can talk to and get advice from," she said. "They helped guide me and now I'm looking forward to my future in physical therapy.
"Eventually, I would love to work in a hospital with cancer patients. Personally, I have had a couple of family members go through cancer and I have seen the effects that cancer can have on people's physical health," Asbury added. "Losing mobility and losing strength and not being independent is very difficult, so I want to help people going through cancer to be able to return back to their activities of daily living."