When Augusta University animation students Emily Hogue and Jordan Womack began creating a short video for Philanthropy and Alumni Engagement encouraging students to donate to worthy causes during TAG Day this month, they wanted to capture the impact of giving.
The two students found inspiration in the children's book, "If You Give a Mouse a Cookie," written by Laura Numeroff and illustrated by Felicia Bond.
In the book, a young boy named Oliver gives a cookie to a hungry mouse named Quinley. After eating the cookie, Quinley continues to have a series of requests for the boy including a glass of milk, a straw, a mirror and so on. Each of the mouse's requests leads to another related request which eventually leads all the way back around to another glass of milk. The circle is complete when Quinley asks the boy for another cookie to go with the milk.
"Basically, the concept of our video is like the book, 'If You Give a Mouse a Cookie,' but we feature our Jaguar mascot, Augustus, who is thinking about giving," said Hogue, a sophomore at Augusta University. "The idea is, here at AU, if every student gave $5, then there's so much we could do with that money to help. In the video, we are animating the different scenarios that donations can help such as providing funding for the Children's Hospital of Georgia or money for the Open Paws Food Pantry to help feed students who are in need of food. The donations can make a big difference."
Womack said she learned of the opportunity to create this video through A.B. Osborne, assistant professor of animation in Pamplin College of Arts, Humanities, and Social Sciences' Department of Art and Design.
"I'm in his production animation class and when he told me about the video, I thought, 'I'll take this opportunity because I want to make a bigger impact.' And I think it will help me down the pipeline with my career to have something like this to show future employers," said Womack, a junior in the animation program. "I'm proud of the final product and I'm excited for people to see it. I think it will help give more exposure and recognition to our animation program here at Augusta University. It might encourage more students to go into animation and it will hopefully allow our department to continue to grow and get even bigger."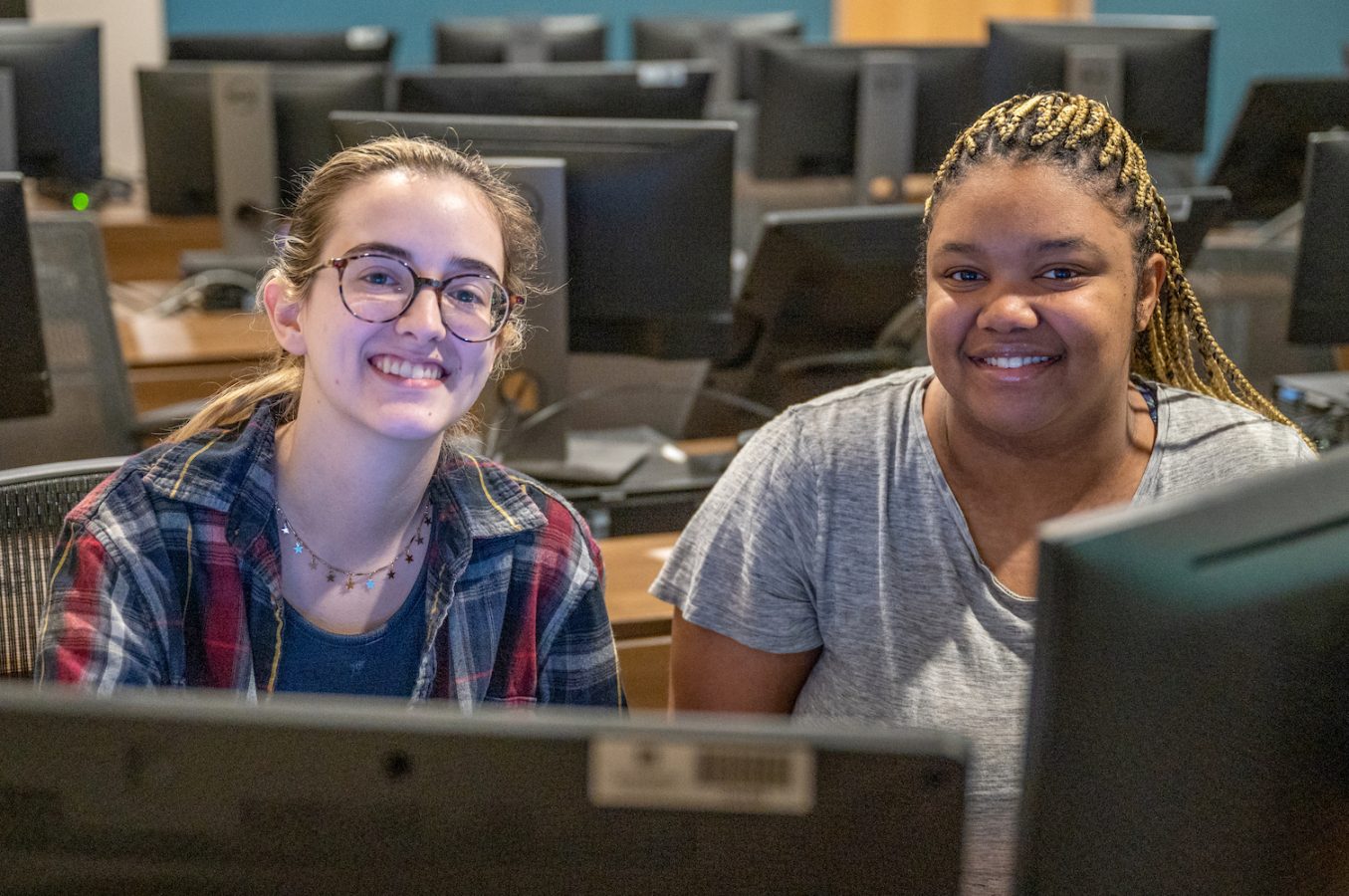 The video was created to promote
TAG Day
, which is a day of thanks and, more importantly, a day for students at Augusta University to learn about the power of philanthropy. This month, students may notice "tags" across the Summerville and Health Sciences campuses identifying spaces or items that donors have given to the university.
On Nov. 8 and 10, students will have the opportunity to celebrate donors by writing notes and making a short video thanking them. Students can also consider making their own donations. The Nov. 8 TAG Day event will be from 10 a.m. to 2 p.m. at the Jaguar Student Activities Center's patio on the Summerville Campus. The Nov. 10 event will be from 10 a.m. to 2 p.m. at the Bank of America Plaza next to the new College of Science and Mathematics building on the Health Sciences Campus.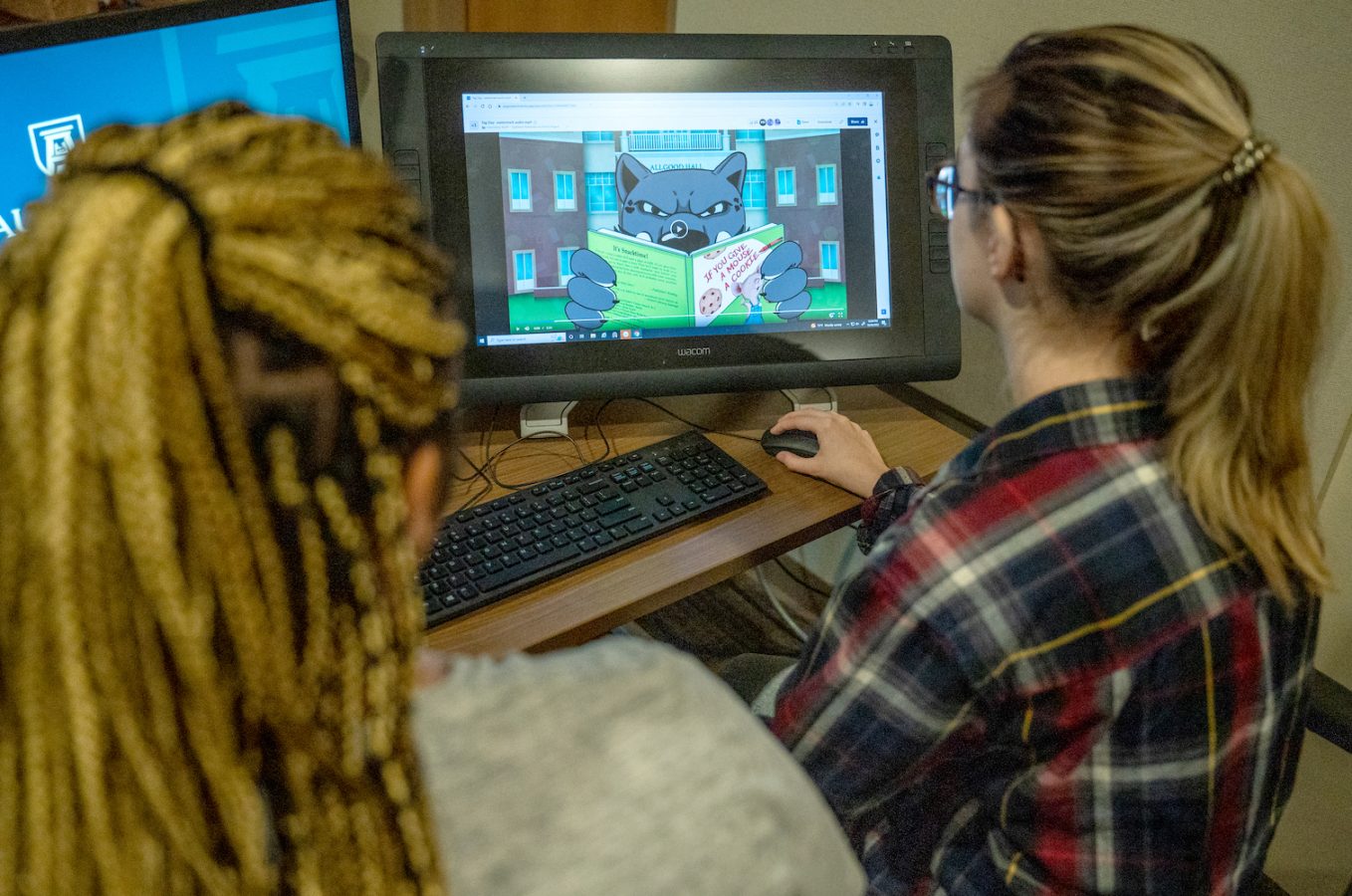 Osborne said he was impressed with the video his animation students created for TAG Day.
"Internships are incredibly valuable for art and design students because they get firsthand experience with clients," Osborne said. "Classes build important foundations, but after a few weeks as an intern, you truly begin to understand the rhythm of industry work."
Osborne said he recommended Hogue and Womack for the internship because they are both outstanding students.
"They are motivated and they learn quickly," he said. "I knew Jordan and Emily would be excellent representatives of the animation program. They're showcasing the value of animation as an eye-catching and informative messaging tool. When people see what they can do, I imagine other departments on campus will be interested in bringing in art and design students as interns."
Womack, who is a native of Stockbridge, Georgia, said she was introduced to art after watching her best friend constantly sketching.
"Even though I didn't know how to draw at the time, I just really liked watching her draw. It didn't take long before I wanted to create my own characters," Womack said. "When I came to Augusta University, I started thinking about animation and I found out that it is really cool.
"In this program, you can experience several different kinds of animation that could lead to a variety of different careers," she added. "And there are so many animation opportunities in this state. Georgia has become the second Hollywood, so I can't wait to see where my career in animation will take me."