People across Georgia with symptoms related to COVID-19 can now be screened and tested for COVID-19 more quickly, thanks to a partnership between Augusta University Health and the Georgia Department of Public Health.
Through Augusta University Health System's COVID-19 Virtual Screening, patients can receive free virtual screenings for coronavirus (COVID-19), 24 hours a day, seven days a week, with no appointment required, when they visit the AU Health COVID-19 Virtual Screening website or download the AU Health Express Care app for Apple or Android devices.
If they screen positive, the information will automatically be sent to DPH, which will schedule the patient for testing at their closest drive-thru location.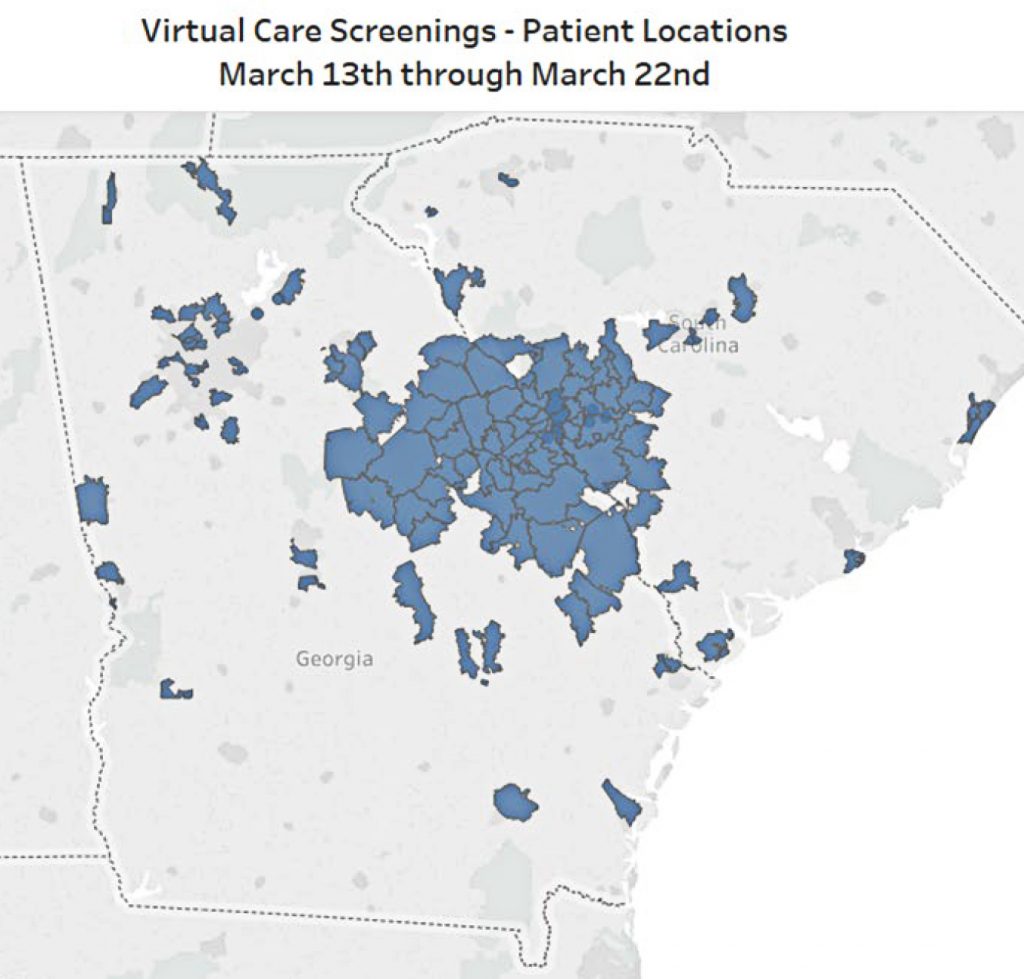 In addition to expanding care for people without ready access to a health care provider, screening provided remotely could slow the spread of the virus by keeping a larger portion of patients out of emergency and prompt care facilities.
Dr. Matt Lyon, an emergency medicine physician the Medical College of Georgia at Augusta University, said he saw an opportunity to make care delivery more efficient through a partnership with the state's only public academic medical center, AU Health, and state health officials.
During the virtual screening, the provider will ask about common symptoms of infection and duration, including fever, cough and shortness of breath, as well as questions related to medical history and risk of virus exposure. Patients who screen positive will be directed on appropriate next steps, which could include visiting the hospital for further testing. Those who test negative will be provided their visit summary and directed to an appropriate care site for further evaluation and treatment.
To date, the health system has screened nearly 2,500 people virtually. See the latest numbers on our COVID-19 resources page.