Augusta University named a new Miss AU and Mr. AU during the 2024 combined competition on Oct. 18, at the Grover C. Maxwell Performing Arts Theatre. Eboni Watts was named the eighth Miss Augusta University, part of the Miss Georgia and Miss America competitions, while Cameron Sapp was named the fifth Mr. Augusta University.
The theme, "The Social Season," was inspired by the popular television show, "Bridgerton," complete with period wardrobe costume styles, a ballroom dance routine and talk-of-the-town commentary.
The contestants competed in multiple categories including interviews, talent and evening wear. Pageant organizers also incorporated a community service initiative pitch and on-stage questions at the beginning of the night, followed by a health and fitness component.
In the Miss AU contest, Prosperity Blair, a graduate student in the Master of Arts in Intelligence and Security Studies in Pamplin College of Arts, Humanities, and Social Studies, won first runner-up, including $250 and a trophy. On the Mr. AU side, TJ Allen, a senior honors student studying cell and molecular biology in the College of Science and Mathematics, won the People's Choice award and was named first runner-up, receiving $250 and a plaque. Deontae Jones, a junior psychology major, won the congeniality and on-stage question portions of the contest for the Mr. AU contest.
It was Watts' first time seeing it all unfold, as she had never participated in an official pageant, let alone walked away with a $1,500 scholarship, official Miss America Organization crown, sash and trophy, and coverage for Miss Georgia Scholarship Competition entry fees. She was also named winner of the congeniality and talent categories and will represent AU at Miss Georgia next summer.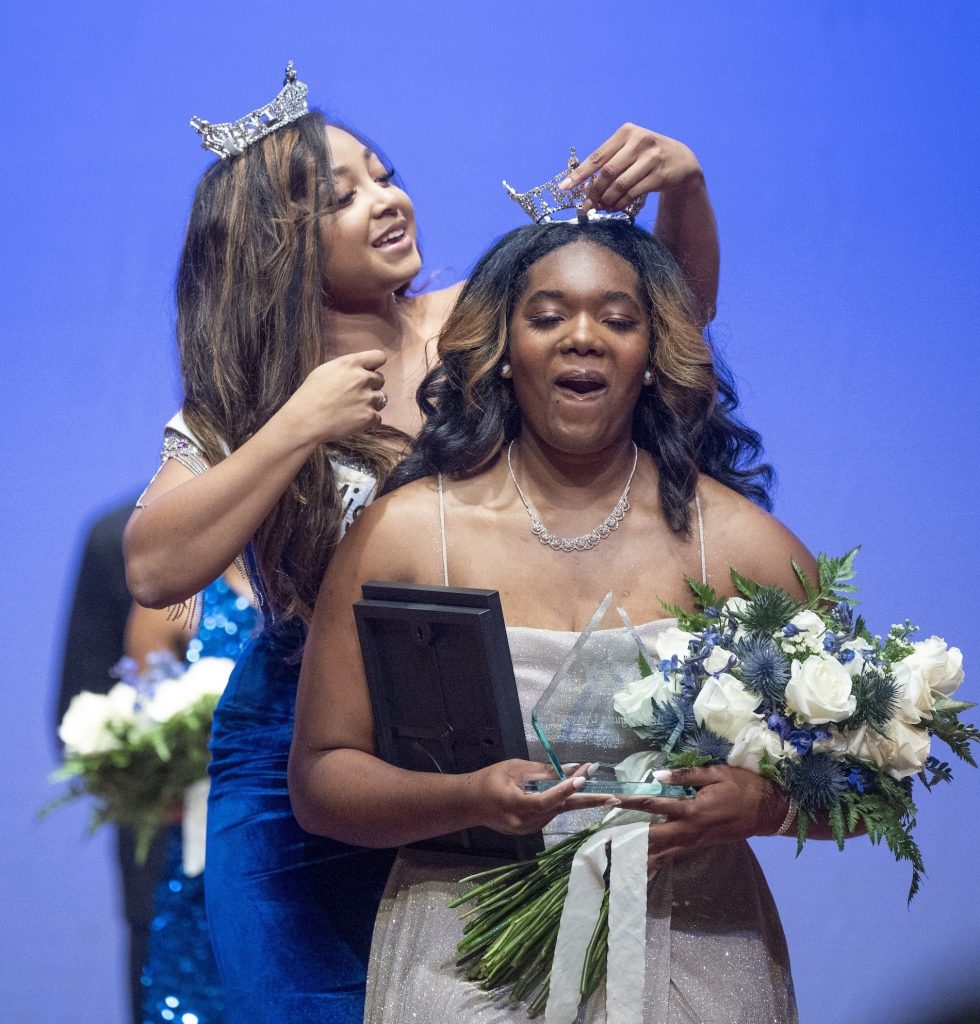 "I knew it would get me out of my comfort zone, and I wanted to try something new," said Watts, a junior kinesiology major in the College of Education and Human Development. "I was 100% myself, bubbly and transparent with the judges while also showing knowledge. I feel like, with my title, I can help increase transparency as it relates to students being more active and more positive, despite the struggles they may go through."
Seeing their son compete and perform an original spoken word piece and clinch the crown was worth the drive from Rochester, New York, for Sapp's parents.
"I just felt an intense wave of happiness, something I had never experienced before," said Sapp, who competed last in 2023 but did not place in any category. "Losing taught me sometimes you must learn how to do the position before you get the position. This past year, I have been working on not only gaining influence but also doing the work to back it up and building community."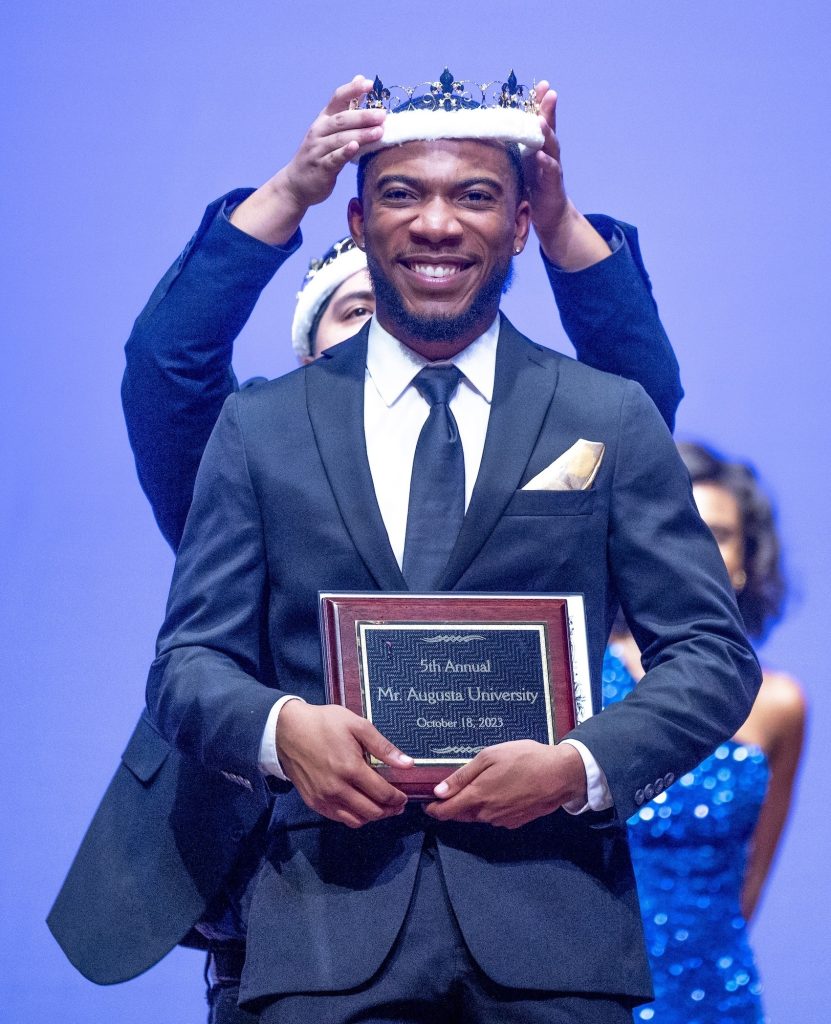 Sapp, a junior cybersecurity engineering major in the School of Computer and Cyber Sciences, who also won the talent category, wants to transition his pageant campaign, increasing technology literacy in low-income areas, to a fulfilling cybersecurity career after graduation.
"One of the reasons the wealth gap in America continues to increase is there is a greater unmet need for knowledge, technology, and tools for success in lower-income households. In order to change the world, you have to start with the youth."
Watts' approach to impacting change on and off campus involves injury prevention for female athletes. As a dancer, she experienced injuries in the past that now limit her full range of motion.
"Not only does this platform align with my purpose of pursuing a career in athletic training but also because athletes should be able to have a safe space while performing their passion without fear of harassment, criticism, discrimination and unsupportive leaders."