When the coronavirus pandemic struck the country earlier this year, everyone's lives changed.
People from all walks of life have become part of the world's effort to encourage social distancing to prevent the further spread of COVID-19.
Working from home, seeking medical advice through telehealth and universities across the globe turning to online learning have all become the new normal.
For Dr. Elizabeth Culatta, an assistant professor in the Department of Social Sciences at Augusta University, it was also an opportunity to reexamine the approach to her class on the Sociology of Health Care and help her students take a closer look at pandemics and the impact of COVID-19.
Over the past few weeks, Culatta and her students have discussed a variety of topics, including the history of pandemics, the effects of social isolation and the impact class and socioeconomics have on the treatment and testing for COVID-19.
"When we went to online learning, I began thinking about how this pandemic has affected every aspect of my life, and I knew my students were right there, too," Culatta said. "And I thought, 'You know what? This is the sociology of health care. Let's use a sociological lens to analyze the pandemic and our social behavioral responses to it, and let's make the rest of the class about what's going on right now.'"
Last month, Culatta reached out to her students to discuss changing the final weeks of the class to focus on analyzing the pandemic.
"I told them what topics I was thinking of and I asked them what topics they might want to learn more about. They were really positive with some ideas," Culatta said.  "They were interested in the idea of how ethics is playing into this, in general, for doctors and for testing. They were also interested in this whole conversation about #DiefortheDow, which is the idea that people with lower social value, such as the elderly, should be traded to keep our economy strong."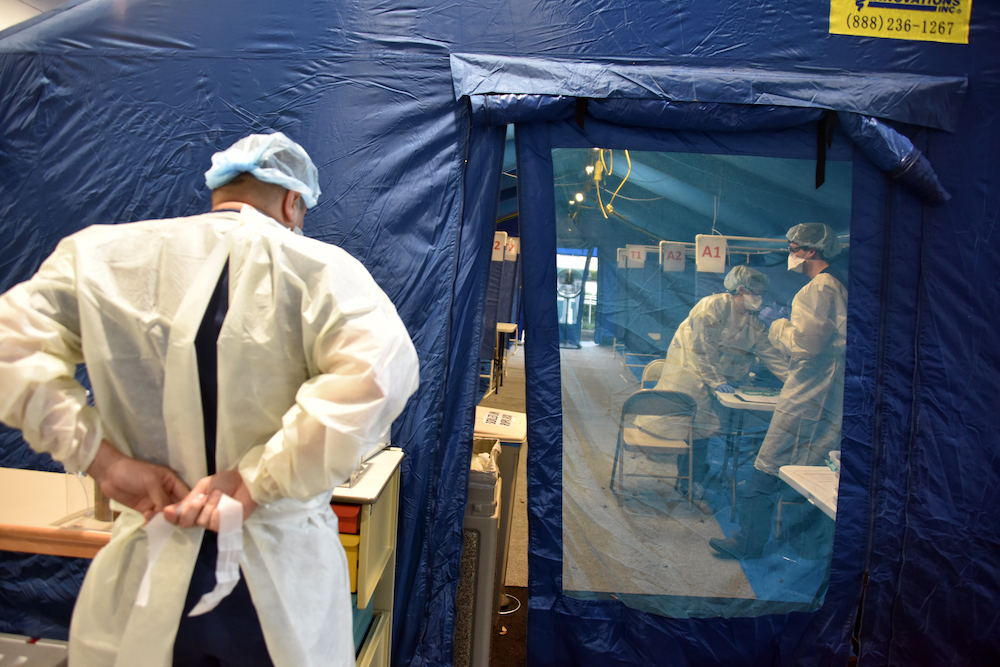 Not only did Culatta want to look at the ethics surrounding COVID-19, but also the impact a health crisis has on people's mental health.
"Everybody's lives are upside down," Culatta said. "But taking a social science approach means looking at human behavior and decision making, which is so extra important right now as we're getting mixed messages from our leaders, even as the scientists are being extremely clear about what we need to do to save lives."
The effects of COVID-19 are so broad that Culatta's class has been exploring topics such as who can afford to take time off of work, how different races are impacted by the pandemic and the role of a variety of professions like teachers, doctors, nurses, and grocery store clerks during this time.
"We have also been thinking about the most vulnerable populations such as people in prison and the homeless and undocumented folks who may not be able to seek health care," Culatta said. "As well as the secondary effects of COVID-19 on the economy with job and wage losses, as well as evictions. We've also looked at the environmental impact of fewer people traveling."
Diondra Blocker, a communication major at Augusta University, has found Culatta's new approach to the class fascinating.
"The COVID-19 pandemic has changed my view of this class," Blocker said, acknowledging that she initially enrolled in the sociology class as an elective, but has found it extremely interesting during this pandemic. "I see the importance of this class because it has helped me look at this pandemic from a macro view and helped me ask questions such as, 'Are there social workers tending to elderly one's basic needs since it is not safe that they go out in public? How is it being decided who gets ventilators first once they start running out of them? What is the process of finding a vaccine and how long does it take?'"
These are questions that she might not have thought about without the sociology class, Blocker said.
"Taking this class opened my eyes to what I thought were easy and simple solutions to problems that actually are not that simple at all," she said. "It has also allowed me to take a step back and not chastise the government about what they are not or could be doing, but rather realize that they are doing the best that they can for our society."
Studying people's socioeconomic status as it relates to illness can be heartbreaking, Blocker said.
"Not only does your occupation, education and income play a role in the type of health you are in, but it also determines your social value and what treatments are actually offered to you by health care professionals," she said. "When you are of lower socioeconomic status, a low social value is placed upon you."
During a pandemic, those issues can be heightened, she said.
"Because society, from a macro level, looks at you and says that you don't really matter or you don't make a contribution to society as a whole, then you are going to have certain opportunities and resources purposely placed out of your reach," she said. "This same idea is going to play a part in who has access to COVID-19 vaccines and treatment and who gets them first."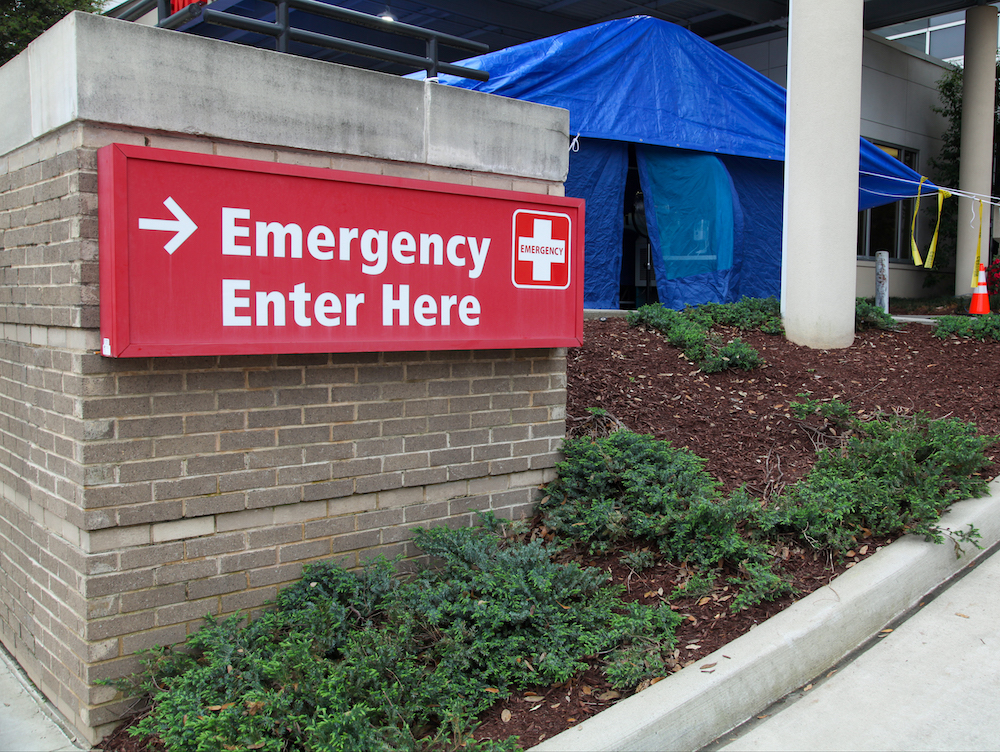 As a senior at Augusta University, Blocker said this pandemic has not only changed her life, but also made her examine the impact COVID-19 has on everyone's mental health.
"I am going to graduate in the fall and the thought of me not being able to walk during graduation has taken a toll on my mental health," she said. "I have worked six years for this degree and the thought of not being able to walk across the stage among my family, professors and peers puts me in a bit of a depressive state."
But Blocker said the professors at Augusta University have been incredibly supportive in dealing with the change to online courses and she appreciates Culatta's new approach to this sociology class.
"Sociologists play the role of finding the cause of the pandemic," Blocker said. "They also help develop a plan of treatment and prevention not just for right now, but in the future."
Culatta believes her class has helped students deal with the reality of the pandemic by openly discussing its impact on society.
"Part of me just wanted to continue to cover the material, business as usual, as a distraction to everything that's happening," Culatta said. "But I just couldn't stay focused on what I otherwise find quite interesting, which is material on complementary and alternative health. I kept taking breaks from preparing those lessons to read more about the current situation."
If she was distracted, Culatta knew her students would also find it difficult to focus on the typical material.
"So, we decided to analyze the pandemic and our social and behavioral responses to it," Culatta said, adding that she also wanted to keep her students motivated to continue to learn even during the pandemic. "I wanted it to be clear to my students that, 'We're not just over. We're not just walking away.' But, at the same time, I wanted to be as kind as possible in the midst of what everybody's facing because it's a challenge for everybody."