Asian/Pacific American Heritage Month is recognized each May to highlight a large, diverse group of people from many different cultural backgrounds, including some that may not be thought of as Asian.
Asia is not limited to countries located in the east of the continent, although those most likely to come to mind may be China, Japan, South and North Korea, Vietnam, the Philippines, Mongolia and Taiwan, along with the two territories of Hong Kong and Macau.
But what about the countries of South Asia, Central Asia or West Asia?
Asia includes India and stretches further west into the Middle East, including but not limited to Turkey, Pakistan, Iran, Iraq, Saudi Arabia, Kazakhstan, Syria, Israel and many more.
In fact, there are 49 countries and two territories that make up Asia and the Pacific Islands, and that doesn't even include the newest addition to the heritage month recognition: Native Hawaiian, which was added in 2021.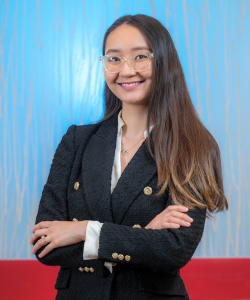 "I identify as Asian and I think the importance of this celebration is to showcase the diversity of the Asian community," said
Zhanar Tuleutayeva
, diversity and inclusion training coordinator in the
Office of Diversity and Inclusion
at Augusta University. Tuleutayeva is Kazakh, meaning she was born and raised in Kazakhstan, a Central Asian country west of China, south of Russia, east of Georgia and north of Uzbekistan.
"Usually when we say Asian, right away people think Chinese, Japanese or Korean, and they don't think of other ethnicities that are also part of Asian community," Tuleutayeva said. "For example, I am ethnically Kazakh and sometimes when I am out in public, people come up to me and start asking me, 'Chinese? Japanese? Korean?'
"They just assume that I am East Asian and I believe it is because they do not think that there is more to being Asian than being East Asian. Therefore, I think it's important to highlight that the Asian community is not homogeneous, not monolith. On the contrary, it consists of many different ethnicities, languages and cultures."
The history of API Heritage Month
API, also known as Asian American, Native Hawaiians, and Pacific Islander Heritage Month, can trace its origins to 1977, when New York Rep. Frank Horton introduced the idea, and the following year on Oct. 5, 1978, President Jimmy Carter signed the week-long recognition into existence.
At the time, the first 10 days of May marked Asian/Pacific American Heritage Week.
In 1990, Congress expanded the observance to an entire month, and in 1992, May was officially designated Asian/Pacific American Heritage Month. It was renamed Asian American Pacific Islander Heritage Month in 2009, and Native Hawaiian was added in 2021.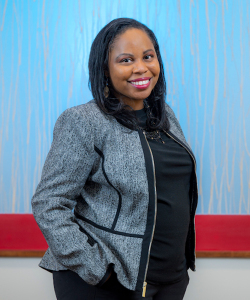 "This month and other heritage months are important so that we are enlightened on the different sects and cultures or subcultures of these different groups," said
Kiondra Broadway
, deputy chief diversity officer for the Office of Diversity and Inclusion at AU. "For example, Asian/Pacific Islanders Heritage Month is intended to recognize and celebrate the entire Asian community. One of the biggest things about my time working in Asia with Filipinos and Okinawans, they were very adamant about making sure that their community was highlighted and differentiating between the two.
"It's important to give an opportunity for each subculture and sect to have a voice and showcase what makes them unique."
A history of persecution
While the United States has often been portrayed as the melting pot of the world where immigrants come together in harmony, it has not always been that way, even today. The U.S. has a long history of xenophobia — prejudice against people from other countries, especially toward people of color.
In the 1800s, Chinese immigrants were eventually banned from entering the country due to a false narrative that claimed they were coming to steal American jobs and spreading diseases. This propaganda, which sparked mobs in parts of the western U.S., was just a part of the beginning of events that led to the Chinese Exclusion Act of 1882.
From 1942-45 during World War II, the U.S. government put into place provisions that allowed the military to implement a curfew that included only Japanese Americans. Later, Lt. Gen. John L. DeWitt of the Western Defense Command issued Public Proclamation No. 4, which began the forced evacuation and detention in internment camps of Japanese-American West Coast residents on a 48-hour notice. Because of the perception of "public danger," approximately 112,000 people — including 70,000 American citizens — were sent to "assembly centers" followed by long-term "relocation centers" where they were forced to remain for the rest of the war.
The Immigration Act of 1965 partially lifted the ban on Asian immigrants, but only for those who were professionals in the medical, engineering and other select fields. This act, along with an 1962 New York Times article by William Peterson titled, "Success Story, Japanese-American Style," was part of what led to the Model Minority Myth, a form of racial prejudice.
"The term model minority was not created to make Asian Americans look the best; it was made to paint Black and Indigenous people as inferior, and further enforced the stereotypes of criminality, laziness, ascription of intelligence and more on them," Tuleutayeva said. "People would basically say, 'Look, this minority group can succeed in this system, so why can't you do the same? And when the Asian-American community voices their frustrations and anger about anti-Asian violence, what ends up happening is people will say, 'Why are you complaining? You're doing great. Asian Americans are getting into institutions of higher education in high rates, getting the best managerial and professional jobs in high-paying industries.'
"They don't see that there are deep-seeded issues within this hierarchical system that pits underrepresented groups against each other, and none of us benefit from it. "
Hate crimes on the rise
According to an article by Time magazine, there were more than 6,800 reported cases of verbal harassment against Asian Americans from March 2020 to December 2021. Those were just the known and reported cases.
The in-depth article shows that racism and hate isn't always violent, but violence has been on the rise in recent years, as well.
On March 16, 2021, a man killed eight people in Atlanta, including six women of Asian descent.
Almost exactly one year later, on March 15, 2022, a man shot and killed one person and injured five others in a church in Orange County, California. The majority of those in attendance were of Taiwanese descent.
The rise in verbal and violent attacks on Asians and Asian Americans has been linked to the Covid-19 pandemic, which was traced to an outbreak in China, and the improper use of terms regarding the virus.
"The language that was used at the beginning of the pandemic definitely added fuel to already existing issues that America has regarding people of color," Tuleutayeva said. "It just goes to show that those nationalist, divisive and racist messages are still here. That, added with the language that was used during the Covid-19 pandemic that targeted Asians, has resulted in higher rates of violence against Asians and Asian Americans."
On-campus resources: ODI and ASIA
One of the most notable ways Augusta University is working to not only raise awareness, but also embrace people of all backgrounds, is through the Office of Diversity and Inclusion. ODI was established in 2013 with the goal of providing strategic direction and guidance to the university community as it relates to diversity, equity and inclusion.
According to its mission statement, ODI strives to provide institutional leadership focused on enhancing and maintaining a diverse and inclusive environment for learning, teaching, research and service at the Augusta University.
"Our office has worked on putting into place different partnerships with our Council of Equity Leaders," Broadway said. "We always strive to make sure that we highlight and acknowledge different observances, which we see as opportunities for a more institutional impact. We partner with our Multicultural Student Engagement groups and we are looking to hopefully provide something for employees, not just to check a box, but also to foster a meaningful educational program where people are learning and continue to have conversations."
In addition to ODI, AU's Multicultural Student Engagement features 41 approved cultural student groups on campus, including Asian Students in Augusta.
ASIA, which was officially recognized in spring 2020, began in the College of Nursing and is now "a place for students of Asian descent to gather and share and enjoy each other's culture," said founding member and Augusta University alumna Si-Long Chen, communications specialist for the College of Science and Mathematics. "It is also for those who are not of Asian descent but would like to learn about the cultures and show support. We collaborate with the College of Nursing to organize health fairs for Asian students and locals, and we volunteer for nonprofits, such as the Chinese Consolidated Benevolent Association during Arts in the Heart and other cultural events."
Chen was born and raised in Taipei, Taiwan, but in 2012, she was naturalized and was officially recognized as a U.S. citizen. She graduated from Augusta University with her bachelor's degree in communications and fine arts in 2013 and Master of Public Administration in 2021.
The current student leadership of ASIA includes Makayla Xiong, president, Alisha Hussain, vice president, Priscilla Xiong, treasure, and Jose Castro, secretary. There are close to 45 students who are active members.
Diversity statistics at Augusta University
In fall 2020, 11% of Augusta University's total enrollment of 9,606 students identified as either Asian, Native Hawaiian, or Pacific Islander. Those numbers included 625 women and 420 men who identified as Asian, and eight women who identify as Native Hawaiian or Pacific Islander.
American, Native Hawaiian and other Pacific Islander made up 7.61% (275 women, 143 men) of the 5,496 undergraduate students registered compared to 6.63% (87 women, 54 men) of the 2,126 graduate students. The numbers jumped to 26.93% (215 women, 148 men) within the 1,348 professional students, and 20.13% (53 women, 75 men) of the 636 post-professional students.
According to the 2020 census data, Asian-Americans and Pacific Islanders are the fastest-growing racial group in the United States, accounting for 18.2 million (5.6%) of the nation's population.