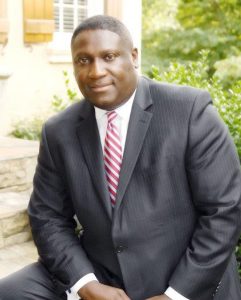 Anthony Hightower, Senior Legal Advisor in Augusta University's Office of Legal Affairs recently spoke at the 2018 Annual Conference of the National Association of College and University Attorneys (NACUA) that took place in Minneapolis from June 24-27, 2018.
Hightower served as a panelist for a session entitled "Respecting Religious Freedom: Perspectives From Across the Spectrum of University Campuses."
NACUA is the premier organization in the field of higher education law and a primary source of information on legal developments facing colleges and universities. NACUA has more than 1800 institutional campus members and 4,500 attorney representatives. Members are accredited, non-profit, degree-granting institutions from public and private sectors of higher education.