When high school students receive their college acceptance letter, it brings a smile to their face. For nearly 40 Greenbrier High School and John S. Davidson Fine Arts Magnet School students, they were all smiles after receiving early acceptance letters from Augusta University.
For Jayda Hill of Davidson Fine Arts Magnet School, the surprise of getting into AU early takes the pressure off going through the last few months of her high school days.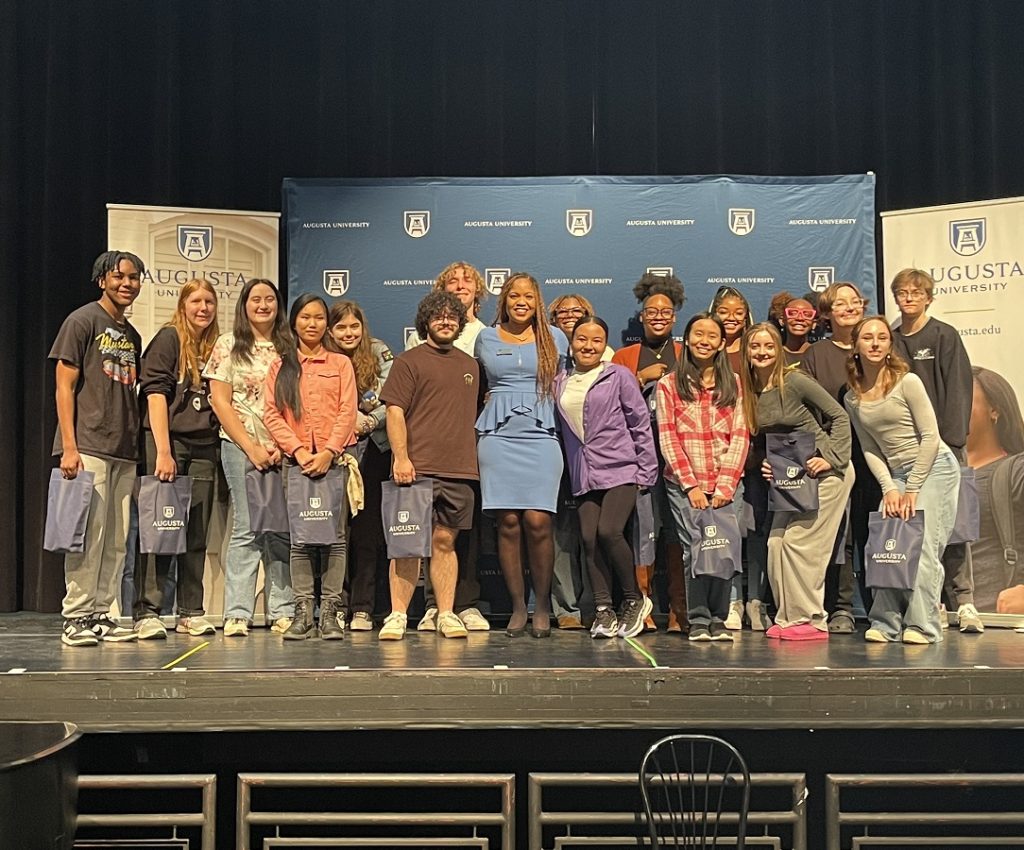 "It was a real surprise," said Hill. "I feel like it's a really good accomplishment. It's really mind blowing but oh, it's getting real now and I'm about to graduate. It's really crazy, but really fun."
Hill has started to map out her future and looks forward to all that Augusta University has to offer.
"I'm going into nursing school, and I feel like it provides really good opportunities," she said. "AU really interests me because of the amount of programs it has and also the diversity."
All of those receiving early acceptance not only got to find out in person, but also received a goody bag of Jag Swag, and many had their parents in attendance to share in the joy of the occasion.
Cara Givens is ready to get her college career started.
"My stepbrother actually attends Augusta University so I kind of know the inside scoop of it," Givens said. "I want to pursue neuroscience with a focus in cognitive psychiatry, and I can't wait to have the chance to do that because the medical field is phenomenal."
While the reasons for attending Augusta University may vary, the joy is shared by all, and that's not lost on the AU staff helping in the presentation of letters.
"We focus so much on the work and how to improve and looking at students' transcripts and test scores, it's so rewarding to get out and see the student faces and see the parents and the smiles we put on the faces," said Nathan Rice, director of undergraduate admissions. "It really reminds us about the work that we do and the commitment to access that Augusta University has for the community."