Growing up in Lahore, Pakistan, Anila Quayyum Agha was often told her dreams of going to art school and becoming a professional artist were not practical.
"My parents were very worried about me, because in their minds, artists never amounted to much," Agha said. "Unfortunately, that's the general impression that most world communities have about artists. And so, not surprisingly my parents were very concerned about what I was going to end up doing with my life."
Despite her parents' views about artists, Agha turned to drawing as a way to deal with stress and eventually graduated with a Bachelor of Fine Arts from the National College of Art in Lahore in 1989. Not long after, Agha moved to the United States and received a Master of Fine Arts from the University of North Texas.
"Once I moved to the United States, it became very clear that art making was the only thing I really wanted to do for the rest of my life," Agha said, adding that art allowed her to express her frustrations about social and gender roles around the world. "In my art, I draw inspiration from my Pakistani background, which allows me to explore commonalities and differences within both eastern and western cultures. Most of my earlier work was connected to social issues concerning the position of women and minorities.
"As a woman in Pakistan, I felt my importance was lower than a man and that really irked me," she added. "So, I started out by making artwork regarding female education and opportunities. Over time my art practice has expanded into exploring larger issues connected to global politics and social and gender roles."
Augusta University is proud to announce Agha has been appointed the William S. Morris Eminent Scholar in Art and she will begin this fall semester.
For the past 15 years, Agha has worked as a professional artist and was the associate professor of drawing at the Herron School of Art and Design at Indiana University–Purdue University Indianapolis (IUPUI). Her work has been exhibited in more than 30 solo shows and 50 group shows. Agha won the two top prizes at ArtPrize 2014, the international art competition held in Grand Rapids, Michigan.
"In recent years, more global ideas have started infiltrating my work. I think it is because I see commonalities around the world when it comes to injustice," Agha said. "I'm often driven by social ideas and issues that affect communities of color, minorities and women."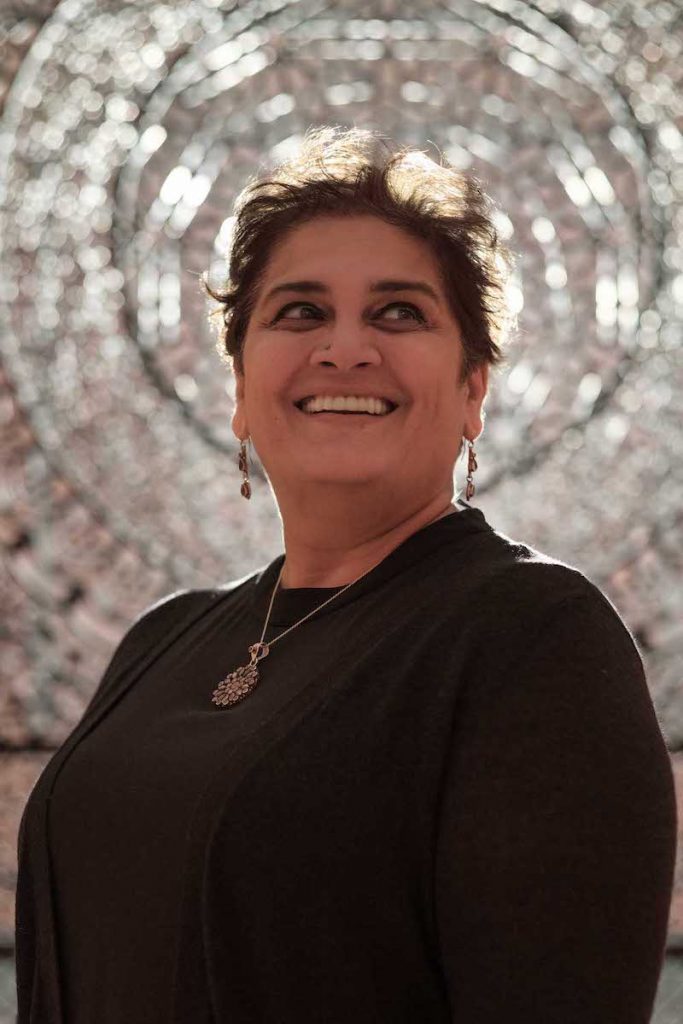 Earlier this month, Agha was named as a Smithsonian American Art Museum fellow for the 2020-21 academic year. This year marks the 50th anniversary of the Smithsonian museum's fellowship program, which is the oldest, largest and premier program for the study of American art.
"Receiving the Smithsonian fellowship has been such an honor and I am thrilled for the opportunity," Agha said. "On completion of the spring semester at Augusta University, I'm planning to head to Washington, D.C., for two months to work with three different museums there."
Scott Thorp, professor and chair of the Department of Art and Design at Augusta University, is honored to have Agha on board as the Morris Eminent Scholar in Art.
"We are incredibly excited about having Professor Agha on campus teaching our students and interacting with our faculty," Thorp said. "We are lucky to have such a highly respected member of the worldwide arts community here at Augusta University. What you don't see from a CV (curriculum vitae), though, is that she's also very generous and community oriented. I think the whole city of Augusta will benefit from her presence in the years to come."
Dr. Kim Davies, interim dean of Pamplin College of Arts, Humanities, and Social Sciences, is thrilled to welcome Agha to Augusta University this fall.
"We are providing students with an incredible opportunity to learn from Professor Agha," she said. "Her work is phenomenal, the shadows, and the depth, make you pause and think. Then, to have the experience of talking to her about her life and her work is a true gift."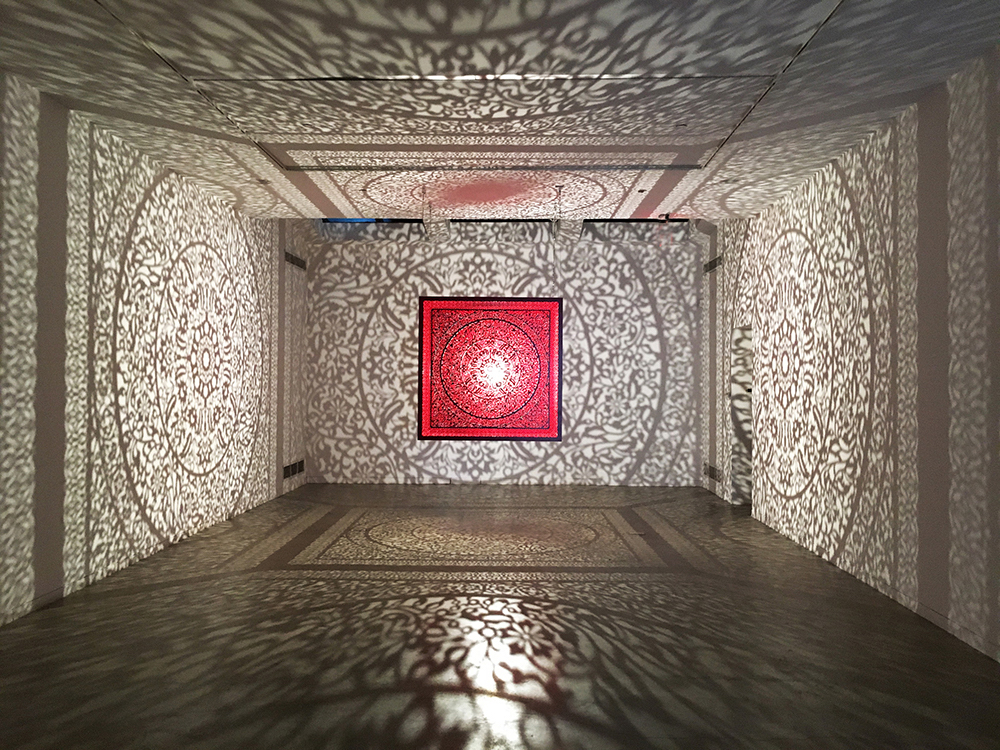 Agha explained she works in a cross disciplinary fashion with mixed media, creating artwork that explores global politics, cultural multiplicity, mass media as well as social and gender roles. In her installation projects, Agha masterfully uses light and shadows to create intricate patterns that evoke an emotional experience for the audience.
"One thing that I wish people would take from my installations and the more intimate flatwork, is to think about the issues that I highlight, such as, who belongs to a particular space, especially public spaces where women and minorities regularly feel threatened and have to take safety measures," Agha said. "And, here in the United States, women are often treated like eye candy, rather than being paid fully for the same jobs, etc."
With serious issues such as the Black Lives Matter movement and the COVID-19 pandemic facing the country in 2020, Agha hopes the audiences that see her work may view the world differently and equitably.
"I think there are many similarities world-over between people being treated unjustly based on economics, caste systems, religions, and racial discrimination," Agha said. "I want people to participate in an installation environment where they become anonymous, yet they share space with strangers evoking a unifying effect with no gender or race differences."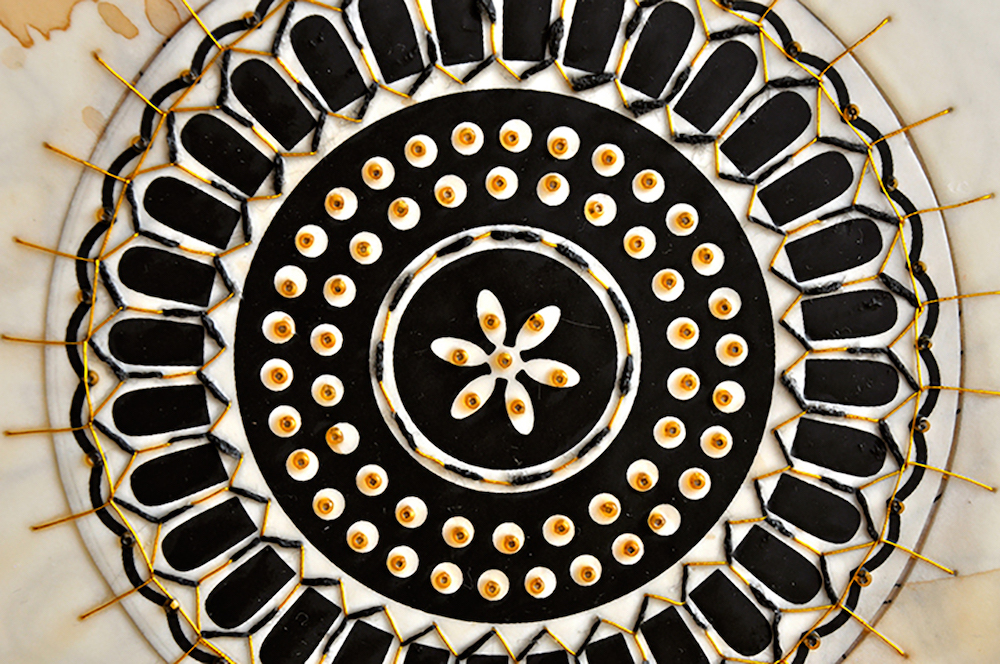 Many people who have seen Agha's work have been overwhelmed by its beauty and powerful impact.
"What I have received most often from my audience members is a sense of awe at first sight," Agha said. "I have noticed, the next immediate response is they become extremely quiet and look around at the environment, noticing the beauty surrounding them. Then, they speak in whispers. It's almost like they're overwhelmed by a spiritual phenomenon that makes them feel like they're having a dialogue with themselves."
The shadows and light create a dynamic transformation of the room in tandem with the itinerant movement of the audience, she said.
"Many people have told me how my artwork feels very spiritual to them, which is interesting, because I am not religious, but I'm very interested in religions and rituals," Agha said, explaining that she has studied the rituals and dynamics of different faiths such as Islam and Christianity. "And I'm often fascinated by people's reaction to my work. For many people, it's like encountering a beautiful sunset or a storm with thunder and lightning, which can be overwhelming, making one feel like a tiny grain of sand in the universe."