The Department of English and Foreign Languages at Augusta University will host its 4th Annual Writers Weekend on Friday, March 11, at 7:30 p.m. in the Jaguar Student Activities Center Ballroom on the Summerville Campus.
A reception for authors and attendees will be held at 6:30 p.m. in the same location.
Attendees who wish to purchase the works of all four presenting authors will receive a discount from The Book Tavern.
Writers Weekend, a conference designed specifically for up-and-coming talent, follows in the footsteps of other well-respected literary events on campus, such as the Sand Hills Writers Series, which began in 1975.
Writers Weekend Director Anna Harris said that, while previous conferences and series focused on bringing established talent to campus, the department wanted to try something new with Writers Weekend.
"We weren't looking to replace the Sand Hills Writers Series, because we know the community has fond memories of those events," she explained. "But we wanted to create something new that could eventually become just as exciting and successful for both our campus community as well as the Augusta community at large."
Since its inception, Writers Weekend has proven both a fun and useful resource for local writers and students alike. At previous events, students have had opportunities to pay for one-on-one consultation — a chance to meet authors on common ground to discuss ways to improve their own writing.
"Writers Weekend gives students and nonstudents alike the opportunity to talk to newly published authors," Harris explained. "The idea was that if we developed a conference for emerging writers, being most of our attendees, to meet published emerging writers, writers with maybe one or two books published, we could create something truly engaging for everyone involved."
This year, however, Writers Weekend is taking a more focused approach.
On Friday, four local visionaries will read excerpts of their work and answer questions as part of "An Evening with Pat Conroy's Story River Books."
Published by the University of South Carolina Press, Story River Books is a collection of southern fiction edited by New York Times bestselling author Pat Conroy (The Prince of Tides, The Great Santini).
The collaboration is the result of another well-received literary event on campus: last year's Georgia Literary Festival.
"At the Georgia Literary Festival, I met Jonathan Haupt, the director of Story River Books, and he was really interested in getting more Story River Books authors to Augusta," Harris said. "Most of them are from South Carolina, or they're living in Georgia. So it seemed like something of a happy marriage."
Among those presenting is Eric Morris, Augusta native and author of Jacob Jump. Other presenters include Carla Damron (The Stone Necklace), Michele Moore (The Cigar Factory: A Novel of Charleston) and Maggie Schein (Lost Cantos of the Ouroboros Caves, Expanded Edition).
Writers Weekend continues on Saturday, March 12, with a reading and book signing for author and Augusta University faculty member Jim Minick beginning at 4 p.m. at The Book Tavern.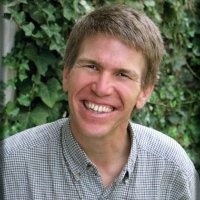 Harris said Minick, who joined the Department of English and Foreign Languages in 2015, has quickly become invaluable to the department's creative writing students.
His memoir, The Blueberry Years: A Memoir of Farm and Family, won the Southern Independent Booksellers Alliance's Best Nonfiction Book of the Year Award. Minick has also written a collection of essays, Finding a Clear Path, as well as two books of poetry, Her Secret Song. While earning his MFA in fiction from UNC-Greensboro, he also served as The Fred Chappell Fellow and Fiction Editor for The Greensboro Review.
For more information about Writers Weekend events, contact director Anna Harris at aharri31@gru.edu or 706-729-2508.