Over the last few years — and during the pandemic especially — undergraduate enrollment has experienced a general decline nationwide, and especially among men. Black men have been particularly affected: Undergraduate enrollment among Black men dropped 14.8% from fall 2019 to fall 2021, when the average decline for all undergraduates in that timeframe was 7.8%.
But education disparities for Black men have existed for decades. A 2017 study showed that Black men had the lowest college completion rate (40%) of any racial or ethnic group. This disparity can be attributed to several factors, but especially the glaring lack of Black male teachers in K-12 schools to serve as supporters and a source of inspiration for Black students.
Augusta University and the University System of Georgia have been working to address this issue via the African American Male Initiative. The goal of this system-wide initiative is to increase the number of African American males who complete postsecondary education at any of the USG's 26 institutions. The AAMI's mission is to help students adopt a positive mindset to complete classes, elevate their GPAs, matriculate through each academic level and graduate.
The program has made great strides since its launch 20 years ago: The number of bachelor's degrees the USG has conferred to Black men has increased 193.27% since the inception of the program in 2002 to 2018. However, the recent enrollment data shows there is still a gap to overcome.
Dr. Garrett Green, director of Multicultural Student Engagement, assumed the role of program director of the Augusta University AAMI in September 2021. Since that time, the program has hosted several events, including bimonthly workshops, to support both the academic and holistic wellness of Black men on campus, with a goal of leading them to graduation.
Recent workshop topics include mental health, financial aid and financial literacy, time management during finals week and the importance of professional attire. Upcoming topics include self-worth, preparing for graduate school, spirituality and self-care.
The group also hosts a monthly activity to encourage fellowship, such as trips to Broad Axe Throwing and Top Golf. AAMI members are heavily involved in other campus initiatives, including Black History Month programming, and regularly collaborate with on-campus partners and student organizations.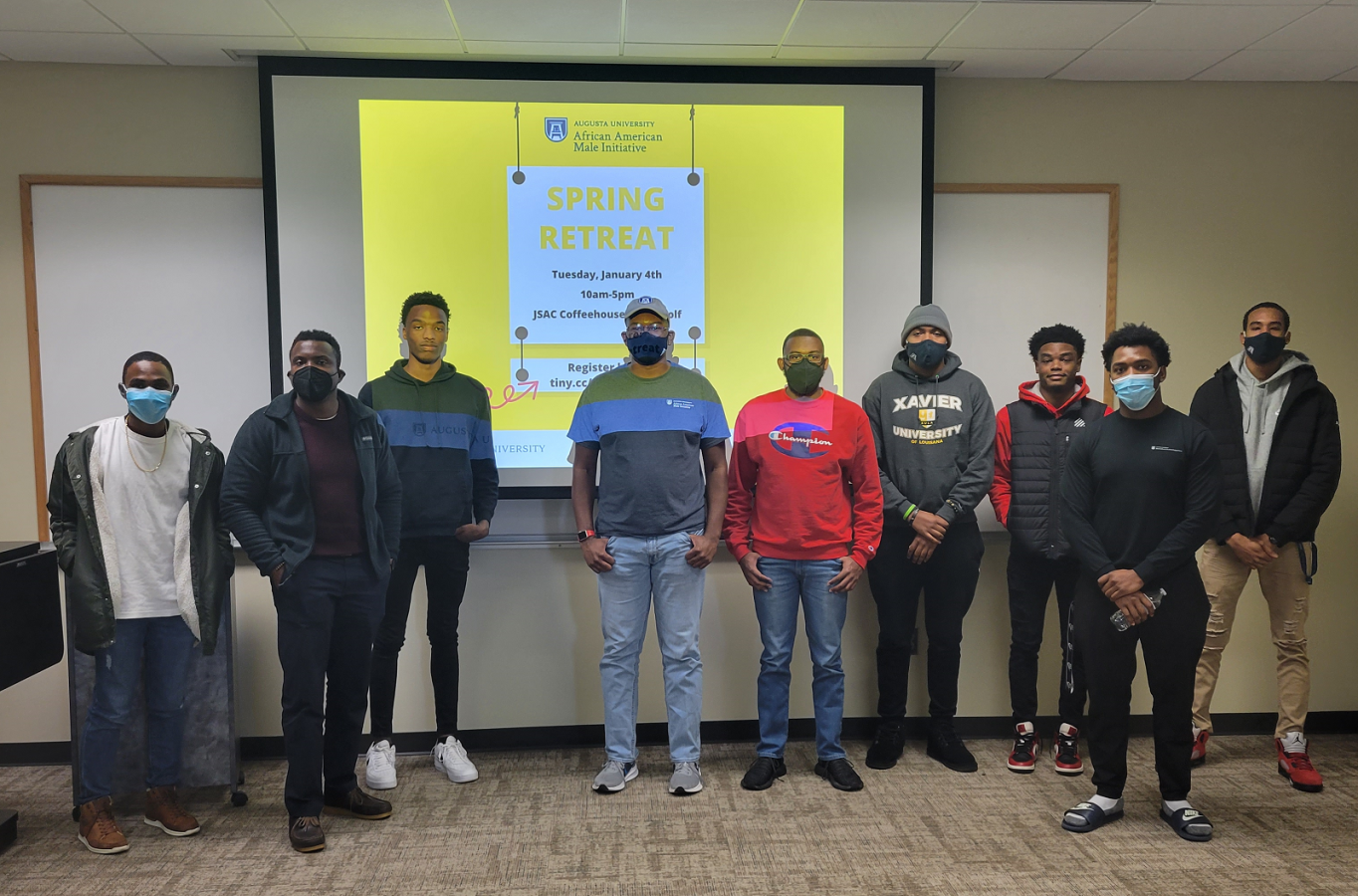 Green has ensured that students are leading the charge in planning the program's activities.
"We have three lead mentors, and these are young men who've been a part of the program and they really kind of helped steer the direction to make sure we're using our funds in a way that students would really appreciate," he said.
"So whether it's what specific activities we're doing or what locations we go to, they're really influential in giving their perspective to make sure we're meeting students where they're at."
Green encourages students to get involved at any point in the semester, as the program has rolling admissions. He encourages interested students to register for the program online.
In the coming months, the AAMI hopes to focus more on career planning and networking to complement graduation season. In fall 2021 the group hosted a networking event to connect Black male students with Black male faculty and staff on campus, but wants to also facilitate connections with successful alumni and community members in the future.
"We're really trying to find a way for students to create a network with some AU alumni that are doing some work in their professional life similar to what the students would like to do," Green said.
"So when it's time for them to get internships or they start applying for jobs, they already know somebody who has experience in that field who they can reach out to."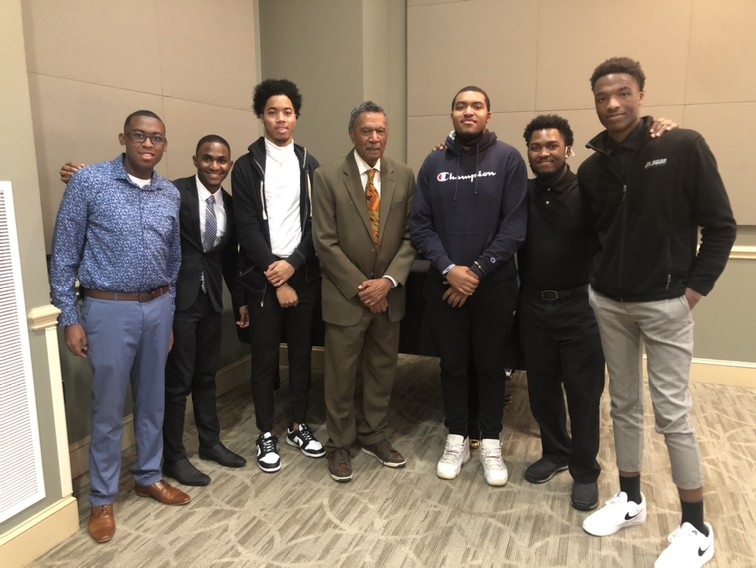 Green believes the AAMI is not only important for retention, but can also impact initial recruitment.
"There's a disparity regarding Black men being in higher education, so programs like this are so important because it's not only important to retain the students that we have here, make them feel welcomed and included, ensure they are doing well academically and getting to graduation and being successful AU alumni — it's also important for our prospective students to see Black men on campus doing some great things, being involved, doing well in school and having a relationship with our faculty and staff and administrators, because when they see Black men on campus already doing that, they're more likely to come here."
He knows that this program (and programs like it) cause a positive ripple that can impact generations of Black families.
"We want to get those Black men that we already have here to go into the community and really be positive examples of what it's like to be a Black man in college. So it just has a variety of different layers that really can impact generations, because if you're one of the first people who has gone to college in your family, that obviously dramatically impacts your earning potential, impacts the ability of your children to be able to go to college, et cetera."
For Green, the next step is to ensure the program reaches the students who truly need the resources it has to offer.
"One of the big things we plan on doing within our unit planning is to see what students aren't coming to our events, and specifically tailor programs and marketing initiatives to reach those students not participating. I really look forward to the opportunity to reach students who haven't been coming to the Multicultural Student Engagement Office, reading our emails, or really taking advantage of our opportunities, because a lot of times those are the students who need it the most."
Support or learn more about the AAMI at Augusta University.