When Augusta University shifted to online learning for the remainder of the spring 2020 semester — and then announced it would remain online through summer instruction — Admissions knew they were up for an interesting challenge.
"Recruiting students is such a hands-on, face-to-face, personalized experience that it was difficult for our team to adjust to a virtual environment," said Jacqueline Duca, director of Academic Admissions. "Realizing we could no longer meet students at events and on tours was disappointing, but I couldn't be more proud of my team for the work they're doing to engage our prospective students and families from a distance."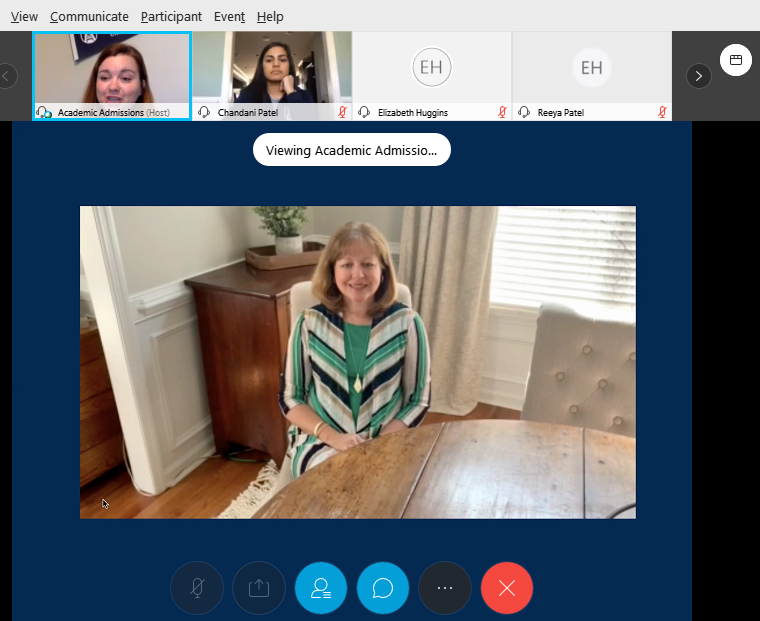 To combat the physical distance, Admissions is hosting countless live events, including April's Admitted Student Day, which had over 110 participants via WebEx. The office has also scheduled a virtual Undergraduate Preview Day for June 24, and a series of health sciences transfer programs each weekday at noon from June 8 to June 17.
Admissions has also been streaming a live series on Instagram every Friday, where admissions counselor Daniel Browning speaks with current students and staff members about what life is like at AU. So far, the 10 episodes in the series have accumulated 1,118 views and 61 comments and follow-up questions.
Shayla Riley-Dorsey, a junior kinesiology major, participated in an Instagram live about housing. "I was happy to share my knowledge of AU, and a little about myself. Letting upcoming and prospective students know how AU is treating its students through these times — which is excellently, I must say — gives them confidence."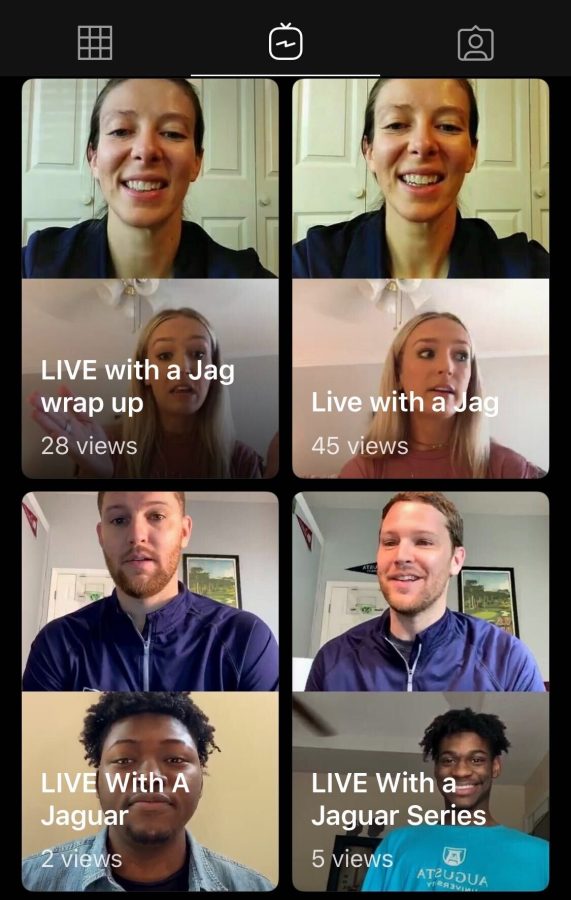 Desiree Green, studying special education, also participated in the live series, where she discussed student organizations. "Engaging with students virtually is definitely a challenge, but I think the live series shows how Augusta University is truly a family. It's a great example of how we can support and be there for each other even if we can't see each other face-to-face on campus."
Henry Knox, a biology major and spring 2020 graduate, thinks doing things virtually does have advantages. "One of the perks of using Instagram live is that you can talk to a much larger audience all at once, rather than doing multiple talks to smaller groups. This innovative series allowed current students to share their Augusta University story with multiple interested parties."
And Admissions is doing much more than virtual events to support students, especially in light of COVID-19's financial impact.
"For students who are Pell eligible, we've been calling them and asking what we can do to support them — particularly, waiving the enrollment deposit," said Duca. "Apparently one student was so surprised by this she thought it was a prank. She said, 'Is this a joke? I've never had a school reach out to help me like this.' So it was nice to hear we were supporting her in such a profound way."
The office also just concluded its two-week free application period from Monday, May 11 through Monday, May 25 to help students and families who might be struggling financially.
Learn more about upcoming Admissions events on the visit page.