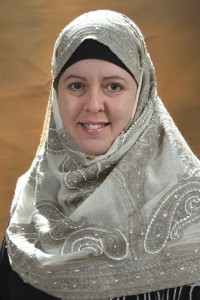 Dr. Heather J. Abdelnur, associate professor in the Department of History, Anthropology and Philosophy, was recently accepted into the 2016 Higher Education Resource Services (HERS) Bryn Mawr Summer Institute.
Abdelnur's participation marks the first time a female faculty member or administrator from Augusta University or its legacy institutions has been accepted into and sponsored to participate in a HERS Institute program.
Since 1976, HERS Institutes have helped more than 5,000 women in faculty, staff and administrative roles to further develop their leadership ability. The Bryn Mawr Summer Institute delivers its curriculum over the course of a 12-day campus residency, traditionally held in June or July.
Abdelnur, who joined Augusta University in 2007, will participate in the two-week HERS Summer Institute program in July at Bryn Mawr College, a women's liberal arts college on the outskirts of Philadelphia.
Augusta University's Office of the Provost, Leadership Academy, and Pamplin College of Arts, Humanities and Social Sciences will sponsor Abdelnur's participation.
Visit the official HERS website for more information about Higher Education Resource Services.