A fraternity with some influential brothers prepared to recharter last year, and the story became one of our most read posts.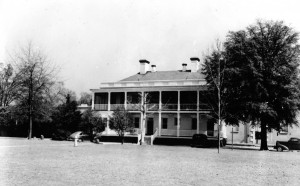 On December 10, 1904, history was made at the College of Charleston. However, at the time, few of those in attendance knew what they were witnessing.
At an intimate meeting of minds, Andrew Alexander Kroeg Jr., Lawrence Harry Mixson and Simon Fogarty Jr., a senior, junior and sophomore, respectively, came together to found what would someday become one of the academic world's most well-known and respected fraternities: Pi Kappa Phi.
Today, Pi Kappa Phi has 179 chapters across the United States. Now, a group of enterprising students is looking to make that an even 180 by rechartering the Augusta University chapter.
Jessica Rothenheber, coordinator of Greek life and student organizations, has worked closely with the Star and Lamp Society, the student organization working to restore the university's lost charter. She said the rechartering process has gone smoothly so far, but the hardest work is still ahead of the Star and Lamp.
"As of right now, Pi Kappa Phi is working with the Interfraternity Council to become a recognized fraternity on campus," said Rothenheber. "After Pi Kappa Phi Headquarters makes a formal presentation, the IFC will vote on allowing the fraternity to recharter on campus. That's when the real work begins."
If the IFC approves Pi Kappa Phi's request to recharter, the Star and Lamp Society will officially become an Associate Chapter of Pi Kappa Phi. Then, after three semesters, if all goes well, the university will have a full Pi Kappa Phi chapter. During that time, the chapter will work to actively recruit, a process that is difficult and much-maligned in popular media.
Scott Wallace, dean of student life, said he's hopeful the chapter will succeed.
"I am very hopeful that it will be successful," he said. "We need to grow both the number of students in Greek organizations and the number of organizations available to our students. This is definitely an exciting time at the university, particularly as it relates to Greek life."
Rothenheber mirrored Wallace's sentiments, saying she believed Pi Kappa Phi could prove an asset to the university's Greek culture.
"I have really enjoyed working both with the students and the Headquarters staff," she said. "I believe Pi Kappa Phi will make a great addition to this Greek community."
If past successes are any indication, there's strong evidence to support that belief.
Shawn Vincent, vice president of partnerships, international healthcare and strategic affiliations, said his time as a brother of Augusta College's chapter of Pi Kappa Phi was an unforgettable experience.
"When I was discharged from the United States Marine Corps, I immediately enrolled in Augusta College," he said. "Although I was a little older than my peers, I was welcomed by a group of outstanding young men into the campus community."
Vincent served as president of his pledge class, and later as archon (chapter president) of the Gamma Psi chapter. Vincent, a legacy of Pi Kappa Phi, said he followed in the footsteps of his father and brother, also fraternity brothers.
But for Vincent, Pi Kappa Phi was more than just a college tradition. He said it was a true brotherhood, and one that has stayed with him his entire life.
"The development of a lifelong brotherhood seemed far-fetched to me back then, but I must admit that I stay in touch with the majority of brothers who were in my chapter," said Vincent. "We were a diverse group of young men held together by a singular, common bond."
That bond, Vincent said, was a focus on being a good citizen.
"The fraternity focused on developing future leaders who were committed to serving others," he said. "There was an expectation that each member would exemplify accountability, personal responsibility, campus involvement, loyalty and what was needed to be a responsible citizen."
As a young man, Vincent said he faced many challenges running the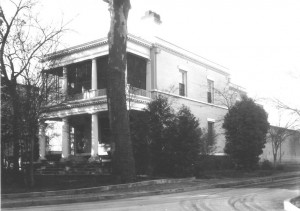 Gamma Psi chapter, but that serving in a leadership capacity proved a great opportunity for him to develop and learn what worked and what didn't in an organization. He hopes that lesson will carry over into the new chapter should it succeed.
Other notable Augusta University Pi Kappa Phi brothers include Dr. Marc Miller, dean of the Hull College of Business, and Dr. Brooks Keel, president of Augusta University and CEO of Augusta University Health.
According to Rothenheber, Pi Kappa Phi Headquarters will make its formal presentation to the IFC on Aug. 20. She said she's hopeful that the university will have an Associate Chapter as early as September.