The Graduate School presented the TGS Faculty Awards to four of the school's most exceptional faculty members both for their extraordinary student engagement and their dedication to research and education.
The winners of the 2016 TGS Faculty Awards are as follows:
Outstanding Faculty Award
Dr. Nita Maihle

The award for outstanding faculty is presented to a member of the graduate faculty who has exhibited outstanding and long-term service to both The Graduate School and Augusta University. This is the highest award that can be given by the graduate faculty. Maihle currently serves as associate center director for the Georgia Cancer Center and as a professor of biochemistry and molecular biology, OB/GYN, pathology and graduate studies.
Distinguished Teacher Award
Dr. Rebecca Harper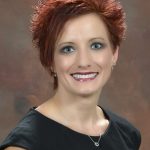 The Distinguished Teacher Award is presented annually to a member of the graduate faculty who has shown exceptional dedication and superior performance in teaching. Harper currently serves as director of the Master of Education in Curriculum and Instruction program and as assistant professor in the Department of Teacher Education.
Distinguished Research Award
Dr. Darrell Brann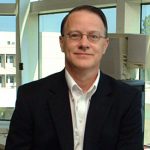 The Distinguished Research Award is presented to a member of the graduate faculty who has brought recognition and honor to Augusta University for quality and quantity of his/her research. Brann is no stranger to TGS Faculty Awards, having won the Distinguished Research Award once before in 1997 and the Distinguished Service Award in 2015. Brann currently serves as Regents' Professor and vice chair of the Department of Neuroscience and Regenerative Medicine.
Distinguished Service Award
Dr. Simon Medcalfe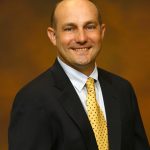 The Distinguished Service Award is presented annually to the faculty member who has made significant contributions toward the goals of The Graduate School. Medcalfe currently serves as associate professor of finance at the Hull College of Business.