Most people these days cannot fathom life without the internet.
From the moment they wake up, many people are instantly browsing the web before their first cup of coffee or trip to the bathroom.
They stay connected to the internet while they're eating breakfast, on the road and sometimes even in the shower.
The internet can bring people together from all over the world, but it can also be potentially harmful.
"There is a lot of discussion about the negative effects of internet use, especially the use of social media," said Dr. William Hatcher, the director of Augusta University's Master of Public Administration program and an associate professor of political science. "And there's a fair amount of research that has been done looking at the possible health effects at the individual level of internet access, internet usage and social media usage.
"But nobody has really looked too much at the community level to see how internet access and internet usage may affect the mental health of cities and counties."
Hatcher, along with several of his colleagues from the Department of Social Sciences, recently published an article in the Journal of Mental Health that found counties in the United States with higher levels of internet connectivity were more likely to have residents with mental health issues.
"We looked at counties with a population of 60,000 or more, so it was not all of the counties in the United States, but we analyzed data from more than 800 counties," Hatcher said. "And what we found was, as internet access goes up and internet speed access goes up, the number of mental health days that the Census tracks goes up, too."
More internet means more mental health days
For the article titled, "Community-Level Internet Connectivity and Mental Health: An Analysis of United States Counties," Hatcher and his colleagues analyzed data between 2013 and 2016 from the Federal Communications Commission, the U.S. Bureau of the Census and the County Health Rankings and Roadmaps.
Hatcher teamed up several members of the recently created Department of Social Sciences in Pamplin College of Arts, Humanities, and Social Sciences, including Lance Hunter, an associate professor of political science; Dustin Avent-Holt, an associate professor of sociology; Mary-Kate Lizotte, an associate professor of political science; and Wesley Meares, an assistant professor of political science and public administration.
"When Dean Elna Green here at Pamplin College merged the two social science departments into one, she created a grant program to encourage research among the different social science disciplines in the field," Hatcher explained. "And this project is a product of that grant program."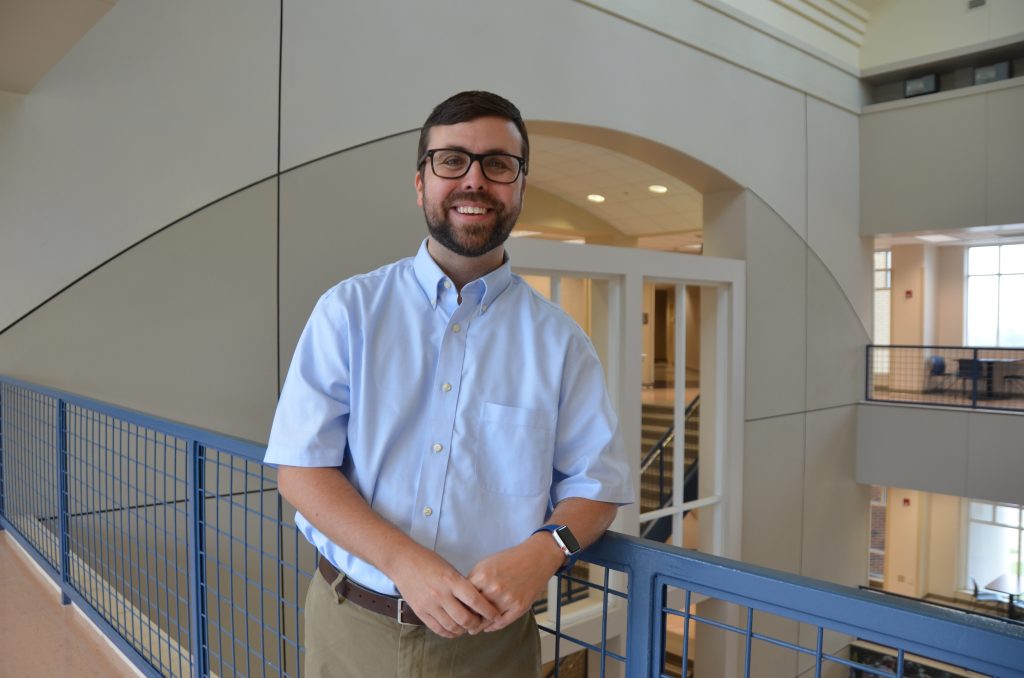 While access to the internet is often viewed as a positive feature in communities, Hatcher said it is also important to examine the effects of internet access on mental health at the community level.
On average, they found individuals in the analyzed counties reported 3.6 mental health days per every 30 days from 2013 to 2016.
"As an area gets faster internet speed, more people are taking more time off of work for mental health days," Hatcher said. "But that could be for different reasons. It is one of those things where we have a correlation, but we don't have causation.
"It could be that, as areas have more access to faster internet speed, that people are more knowledgeable about the benefits of taking mental health days and about how to handle mental health problems, so they are more likely to take the time off."
The reason behind the increase in mental health days for counties with more internet connectivity is still a mystery, he said.
"So, you can't directly say that internet speed going up causes mental health problems," Hatcher said. "The next step would be to really get at, as internet speeds go up and access goes up, we see people taking more mental health days, so what exactly is causing that?"
Need for more info on smaller communities
Hatcher explained the faculty members from the Department of Social Sciences conducted a "longitudinal, time-series analysis" using the available data from counties with a population of 60,000 or more, which included 821 counties from 2013 to 2016. They also discovered 75% of the households in the analyzed counties had internet subscriptions and/or broadband access.
Hatcher believes this article has laid the foundation for future research into the effects that increased internet connectivity may have on communities around the country.
"But one of the limitations to the study was it just included counties over 60,000. We are not including rural and smaller communities because the rural areas are where you don't have a lot of access," Hatcher said. "It would be interesting to have a study that has more rural and smaller communities included."
Over the past several months, Hatcher has been working on another paper surveying cities across the nation about their cybersecurity policies and practices.
"It is only the second nationwide survey of cities about their cybersecurity practices. Most surveys have been done focusing on a particular state, large cities or federal agencies," Hatcher said. "Also, what made our study unique is we looked at really small cities with 10,000 or more."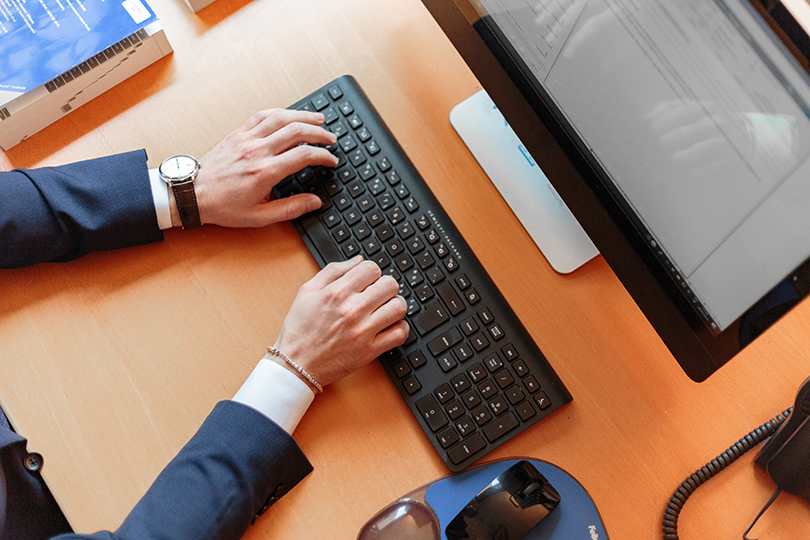 Being able to study smaller cities across the nation is typically challenging, he said.
"In public administration, most of my research deals with local government, but we rarely study cities that have between 10,000 to 25,000 people because it is just so hard to get data on cities that size," Hatcher said. "And those are most of the cities, so we are missing a huge chunk. But here we looked at smaller cities with 10,000 or more."
The results of the study were astonishing, Hatcher said.
"What we found was that a lot of cities aren't doing the things they need to do with cybersecurity," Hatcher said. "They are getting attacked. In fact, across the board, even small cities are attacked on a daily basis."
Hatcher said he is currently submitting this new article for consideration and hopes to have it published within the next few months. He is also looking forward to working on future papers with his colleagues from the Department of Social Sciences.
"With this paper about internet connectivity and mental health, it was ironic because Dr. Lance Hunter and I had the idea for this paper by reading an article about social media that was actually posted on social media," Hatcher said, chuckling. "So we were pleased that the paper was published in an international journal that generally publishes more health care-related research on mental health conditions."